The Scary Reason Emma Watson Doesn't Like Taking Selfies With Fans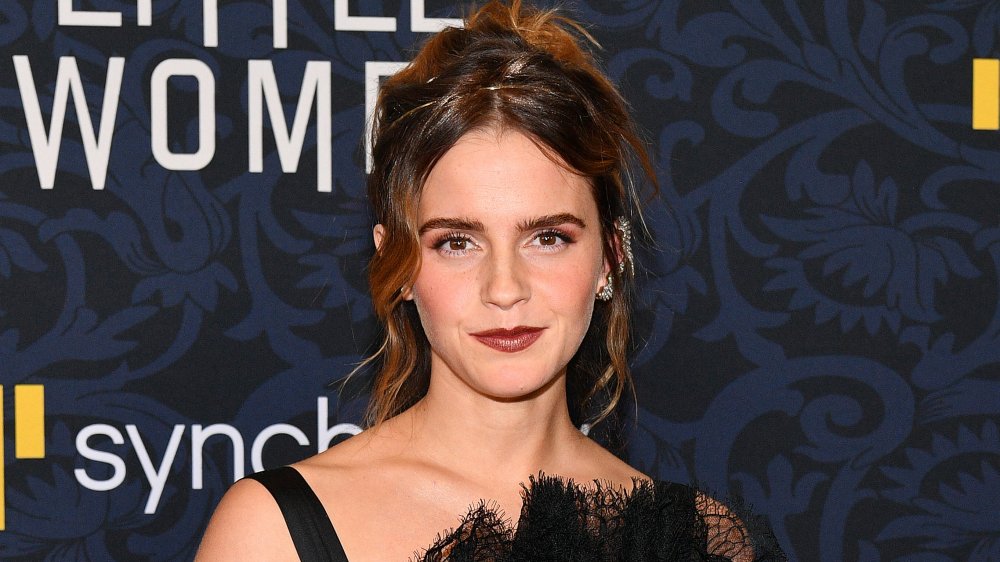 Dia Dipasupil/Getty Images
Has any other Harry Potter star had a career as magical as Emma Watson? According to E! News, the English actress, activist and model was 11 years old and had only acted in school plays when she was cast in the film series along with Daniel Radcliffe and Rupert Grint. Harry Potter and The Sorcerer's Stone broke records upon its release in 2001, becoming the highest-grossing film that year, per Box Office Mojo. 
The trio continued to helm the next seven installments, concluding in 2011 with Harry Potter and The Deathly Hallows — Part 2. Over and over again, critics and audiences fell in love with the stars' acting and deftness at maturing with each release — especially Watson.
With a few pauses along the way to focus on activism and nab her college degree, the actress rose to superstardom. She starred as Belle in 2017's live-action Beauty and The Beast, and in 2019, she returned to the big screen in the film adaptation of Little Women. With that sort of success comes a devoted fanbase, but for Watson, that exposure has seemingly been more overwhelming than expected. In fact, the actress no longer takes selfies with fans at all.
So what's Hermione's hangup with fan photos? Here's the intense reason Emma Watson doesn't like taking selfies.
Emma Watson doesn't take selfies because of stalkers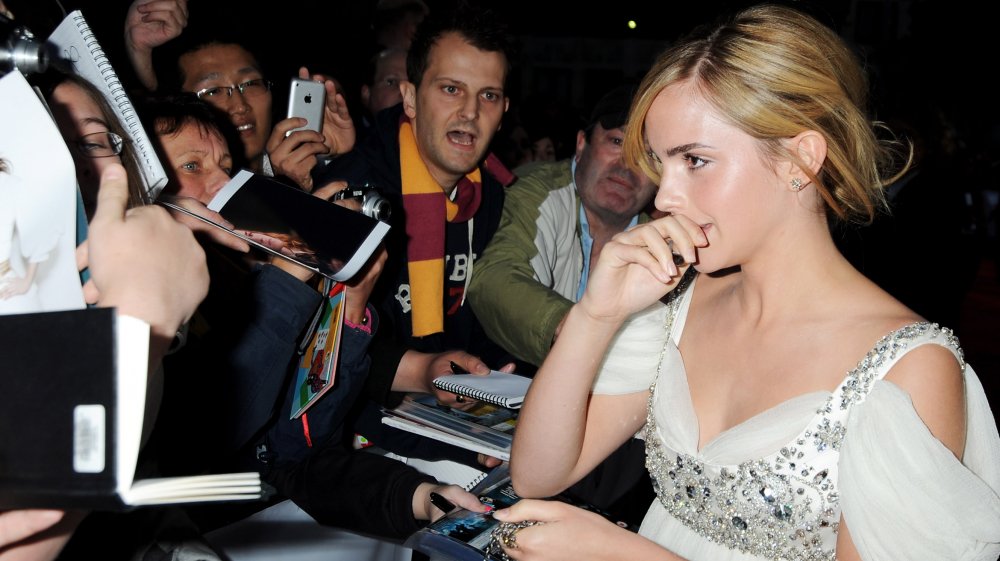 Dave M. Benett/Getty Images
It turns out Voldemort isn't the only threat Emma Watson's faced in her lifetime. In an interview with Vanity Fair, Watson revealed that stalking from fans had gotten so intense that she had to stop saying "yes" to selfies. Apparently, selfies violated her privacy, as the photos would be instantly posted to social media, sharing her whereabouts and current appearance with the world.
"For me, it's the difference between being able to have a life and not," she told the magazine in March 2017. "If someone takes a photograph of me and posts it, within two seconds they've created a marker of exactly where I am within 10 meters. They can see what I'm wearing and who I'm with. I just can't give that tracking data."
Luckily, Watson is happy to sign autographs and chat with fans about the Harry Potter series. "I'll say, 'I will sit here and answer every single Harry Potter fandom question you have but I just can't do a picture," she said. "I have to carefully pick and choose my moment to interact." Watson added that she also refuses to talk about relationships in interviews because it keeps the paparazzi from swirling. "You can't have it both ways," she said.
Watson's reasoning is understandable, as stalking can be a dangerous and very real problem for celebrities. So if you ever see the actress in the flesh, have her sign your wizardry wand before you point your phone her way.