The Untold Truth Of Emma Watson's Boyfriend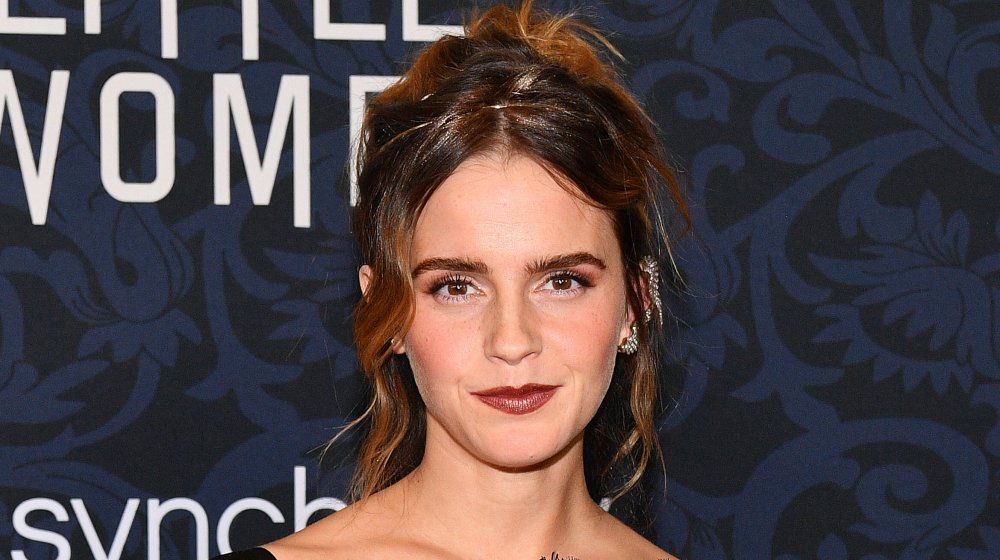 Dia Dipasupil/Getty Images
Who's been ensnared in Emma Watson's love potion? The answer has been as elusive as if the Harry Potter star vanished it away with a flick of her magic wand.
Watson was last known to date New York businessman Brendan Wallace after they were seen kissing in October 2018 during a Mexico getaway, and before that, she had the hots for Oxford University rugby player Matt Janney. After a year of dating, the breakup with Janney was "horrendous" for the actress, according to Daily Mail.
Perhaps that's why Watson eventually decided she was better off single for the time being, saying she was happily "self-partnered" in an interview in British Vogue's December 2019 issue (which was released in November). But she also confirmed she was still looking for love, adding that she was going on dates, but not with "one specific person." Then when rumors surfaced of her possibly seeing co-star Tom Felton, who played Draco Malfoy in the Harry Potter series, both denied the claims.
However, fans got a hint that Watson may be taken in late October 2019 when she was spotted outside a bakery kissing a mysterious man. But who was it? We officially have the answer to who Watson is dating and it's not a Weasley.
Emma Watson's rumored new BF is a businessman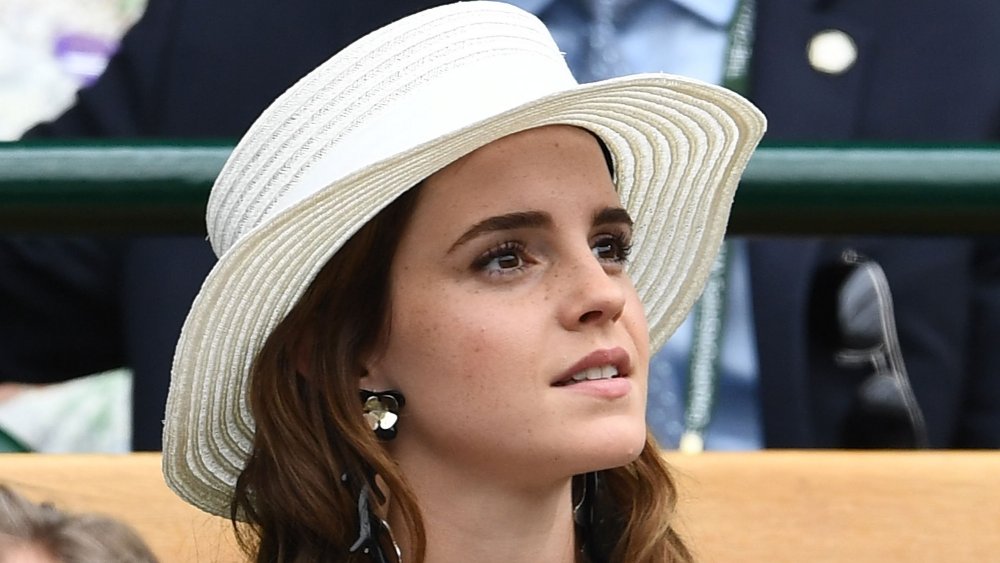 Clive Mason/Getty Images
After months of speculation about who the Harry Potter actress was seen kissing in October 2019, Daily Mail finally revealed that the man Emma Watson locked lips with is 30-year-old Leo Robinton. 
According to the exclusive, Robinton is a business owner from California, who formerly worked at a company related to legalized marijuana. He left the company in June 2019, just months before he was spotted in public with Watson. It's possible that the actress even introduced her new bae to her parents, Jacqueline and Chris, according to an inside source who said Watson was "really serious" about her boyfriend.
Although the two have seemingly hit it off, they've been very tight-lipped about their new romance. Following the intimate picture that sparked rumors in the first place, Robinton reportedly disappeared off of social media in order to protect their relationship from the public eye. "Emma and Leo did everything in their power to keep their relationship private," a source told Daily Mail. 
But because there are many people in Robinton's life, it's not surprising that word eventually got out. In addition to his colleagues who were "shocked to see Leo in the arms of a world-famous actress," he also has a twin brother Archer, an older brother Charlie, and older sisters Lily and Daisy (who reportedly follows Watson on Instagram).