Why Paris Hilton's Latest Tweet Has Real Housewives Fans Going Crazy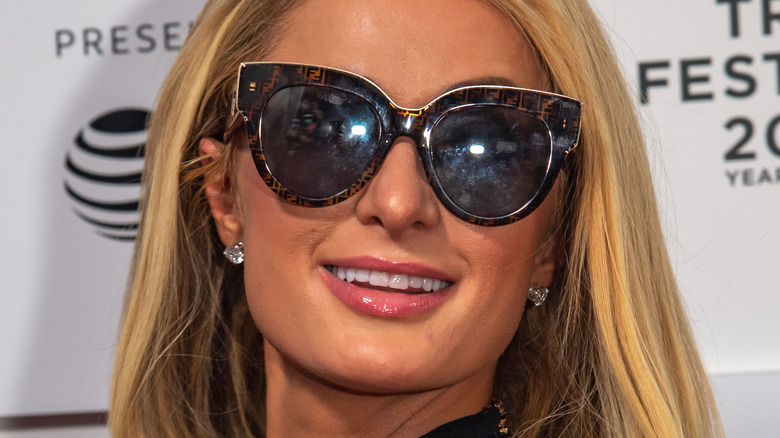 Ron Adar/Shutterstock
It would be fair to say that Paris Hilton was instrumental in creating the type of reality TV content we all know and love today. It's possible that without Hilton, "The Real Housewives" franchise wouldn't even exist. But that's not the reason that the heiress and first person known to have uttered the words "that's hot" is getting attention for her "Housewives" related-tweet. 
On August 18, Hilton quote-tweeted a "RHOBH" fan who uploaded a picture of four Beverly Hills "Wives" dressed in their disco-night finest. "My faves," Hilton wrote with a smiling heart emoji. "Love you Queens." She tagged the women in the picture, which included her mother Kathy Hilton, Garcelle Beauvais, Sutton Stracke, and Crystal Minkoff. It all seemed innocent enough until some extra-vigilant "RHOBH" viewers noticed the photo's very curious crop. That curly brown moment on Stracke's left shoulder isn't some kind of accessory, it's Hilton's Aunt Kyle's hair. 
Paris Hilton may have shaded her aunt Kyle Richards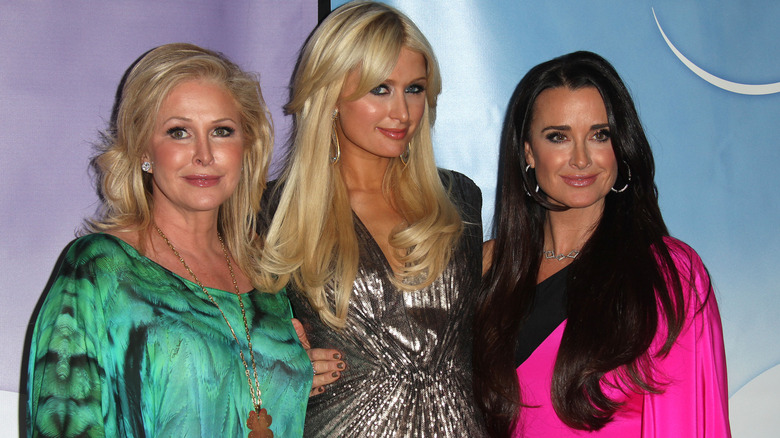 DFree/Shutterstock
If you look to fellow "Real Housewives of Beverly Hills" star Dorit Kemsley's Instagram, you'll notice she posted the original photo — showing that the one Paris Hilton retweeted had cropped her aunt, Kyle Richards, right out of the picture. Now, contrary to what some of the comments would have you believe, it doesn't look like Hilton did the cropping herself, so there's a perfectly good chance this was just an honest mistake. 
Fans, however, set Twitter ablaze after the cropping mishap. "Kyle's somewhere punching a wall right now," said one Twitter user. Another commenter wrote, "If this doesn't speak volumes then I don't know what does!! The shade is real and I couldn't love it more!!"
It does not appear that either Hilton or Richards has addressed the suspiciously cropped photo since, which might or might not indicate there's some kind of undefined beef going on. We do know that Richards has had major falling outs with her sister, Kathy Hilton, Paris's mother, in the past, and that another big blowout is coming up on this season of the show. While neither sister has exactly opened up about what caused the major fight in Aspen, Kathy did tell E!'s "Daily Pop" that it was her own fault and things were on the mend. "I have to take the responsibility. I was frustrated. I should not have said anything. And I did apologize and apologize."