Inside Kathy Hilton's Complicated Relationship With Her Daughter Paris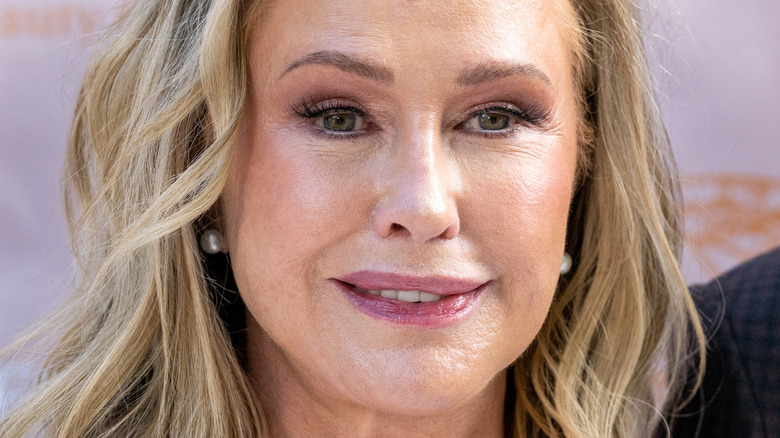 Amanda Edwards/Getty Images
Kathy Hilton, matriarch of the famous Hilton family, which has unapologetically dominated America's social sphere in recent decades, was no doubt made for the spotlight. Since getting married to real estate mogul Richard Hilton in 1979, per People, Kathy has continually climbed up the success ladder, working her way to becoming one of the country's most respected socialites and businesswomen.
But, while Kathy is well-known for a mix of things, including her appearance on "The Real Housewives of Beverly Hills," she's also known as Paris and Nicky Hilton's mother. Paris, a formidable pop culture figure from the Y2K era, has also found success in showbiz, working as a businesswoman, an actor, a DJ, and a media personality, amongst other things. But, between having very similar careers in the entertainment scene and the uncanny resemblance between them, what is Kathy's relationship with her oldest daughter really like? Let's just say it hasn't been all sunshine and roses.
Paris Hilton once 'hated' her mother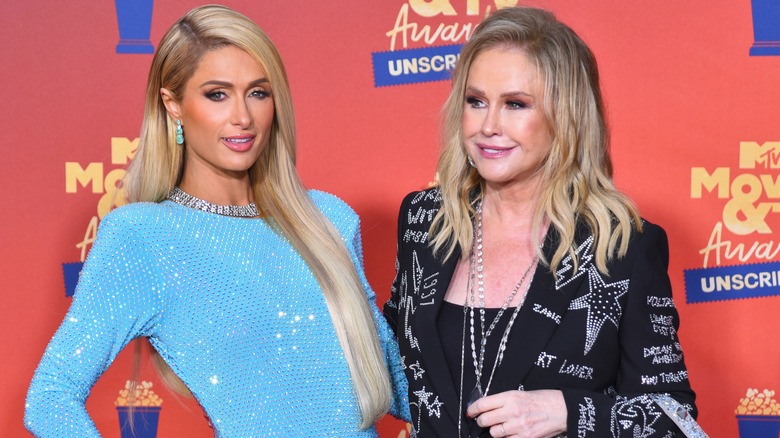 Michael Mattes/Shutterstock
To the public, Paris Hilton has always been Hollywood royalty, but behind closed doors, she has lived a very different life. In "This is Paris," her 2020 documentary, Paris opened up about the difficult time she faced after her parents, Kathy and Richard Hilton, sent her off to Utah's Provo Canyon School, a boarding school where she suffered abuse. Prior to her time at the school, Paris had been living the party-hard lifestyle, so for Kathy and Richard, sending her to boarding school seemed to be the only solution — except it wasn't. "It was supposed to be a school, but [classes] were not the focus at all," Paris told People in 2020. "From the moment I woke up until I went to bed, it was all day screaming in my face, yelling at me, continuous torture."
Expectedly, this experience left her traumatized, with the "House of Wax" star admitting she once resented her parents. "Just during that time, I did say that I hated my parents, but I didn't really mean it, I guess," Paris told HollywoodLife. Following the release of the documentary, Kathy appeared on "Andy Cohen Live," where she revealed how devastating it was to find out about Paris's abuse. "But it put me into such a depression," she said. "I mean, a lot of people understood that we are trying to help our daughter. We were trying to save Paris ..."
Kathy Hilton and her daughter are 'closer' than ever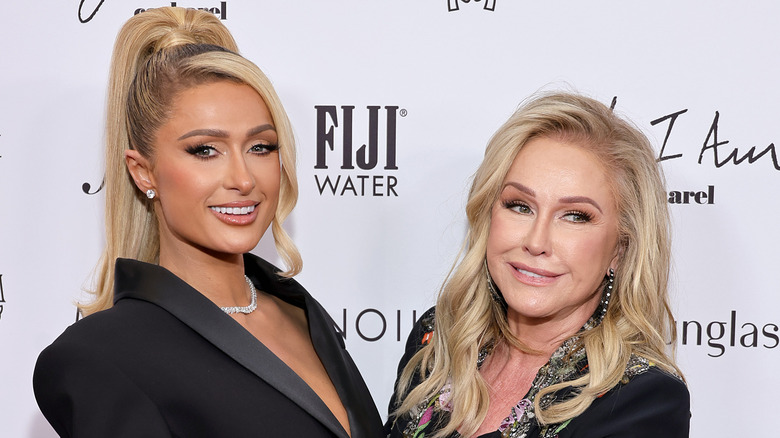 Matt Winkelmeyer/Getty Images
Paris Hilton and Kathy Hilton might have had their tough times, but the mother-daughter duo has seemingly moved past it. Appearing on the "Tamron Hall Show" in February, Paris revealed that her bond with Kathy is now stronger than ever after her mother apologized. "We are just so much closer now," she admitted to Tamron Hall. "That was something that was traumatizing to me, [what I] went through, and something that has been such a painful subject for us both to talk about.
Elaborating on the show, Paris shared how grateful she was to Kathy for understanding the pain she went through and apologizing for the part she played. According to the famous DJ, hearing her mother say sorry was something she had been "waiting for for a very long time."
Now, Paris, who got married to venture capitalist Carter Reum in November 2021, hopes to be just like Kathy when she starts having kids. "I want to be like my mom — like their best friend, where they feel like they can come and talk to me about anything," Paris said (via Metro). "Very supportive and fun and playful." Whenever she does decide to start her family, there is no doubt Paris will be an amazing mother to her little ones!