Chad Michael Murray Supports One Tree Hill Co-Stars Amid Mark Schwahn Scandal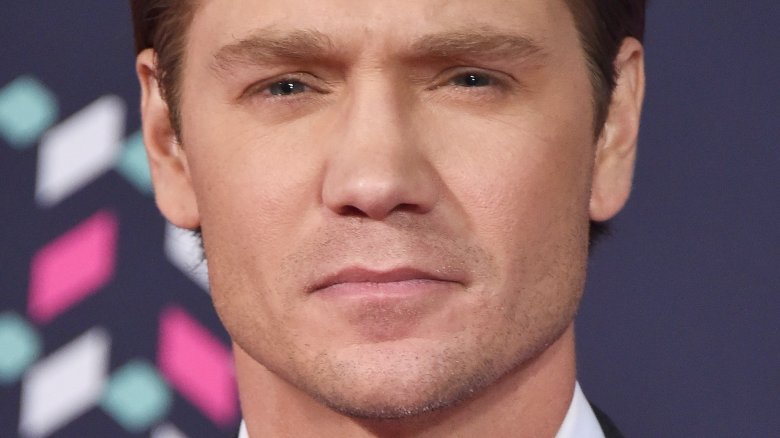 Getty Images
The actor is applauding his former co-stars for speaking out.
Chad Michael Murray showed support for the women of One Tree Hill, who have accused series creator Mark Schwahn of sexual harassment, during his interview with Cheddar on Tuesday, Nov. 21, 2017.
"The women on our show were always strong, and that's what we loved so much," the 36-year-old began (via Us Weekly). "I think that's why the show was so good because everyone can identify with the strength of these girls on the show. To see them come out today and stand up for what they believe in — the same way that they did, by the way, back then — it just makes you proud of them. You're gonna stand by them every step of the way. It's not a question....In the end, you've got to do what's right. It's an unacceptable thing for anyone to be hurt."
As the American Drifter author continued, he emphasized that sexual misconduct is not unique to the entertainment industry. "It's everywhere. I mean, it's at your local Starbucks, it's walking down the street. It's not just Hollywood," Murray said. "It happens at doctor's offices. They're rampant all over the country. And so, I think [the people coming forward are] opening an eye to something that needed to be seen a long time ago. And I hope and pray that the good wins out, and that the cynicism behind it can fade off into oblivion over time, and that in the end, everyone just comes out stronger. That's what I hope for."
As Nicki Swift previously reported, 18 women from the cast and crew of OTH, including stars Hilarie Burton, Sophia Bush, and Bethany Joy Lenz, signed an open letter condemning Schwahn after he was first accused of sexual harassment by staff writer Audrey Wauchope. Burton later detailed allegations of sexual assault. Several actors from the CW drama, including Murray, have since rallied around their former female co-stars in support.
Schwahn was suspended from his current show, The Royals, after 25 women, including star Alexandra Park, accused the showrunner of sexual harassment. E! is currently conducting an investigation.
While we wait for more details on this ongoing scandal, read up on all of the men in Hollywood who've been called out for sexual misconduct.