Hilarie Burton Accuses Mark Schwahn Of Sexual Assault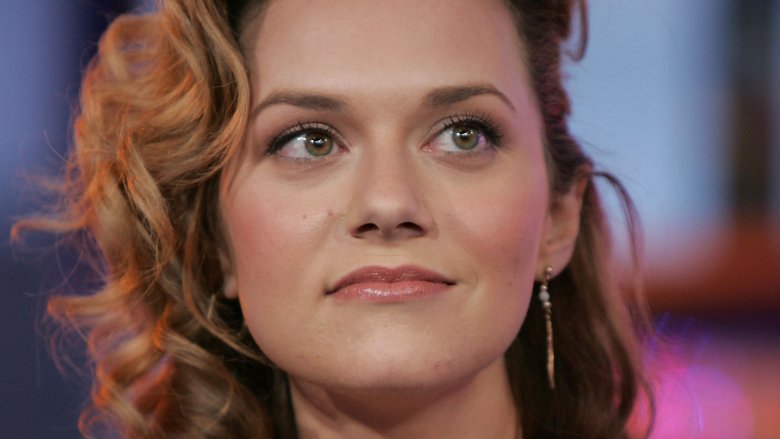 Getty Images
The actress is continuing to speak out against the One Tree Hill creator.
During an exclusive interview with Variety, published on Friday, Nov. 17, 2017, Hilarie Burton detailed more allegations of sexual harassment and assault against Mark Schwahn. "Things took a turn in season three," she began, claiming that the showrunner was verbally abusive on set and made multiple unwanted advances. "That's when Mark decided that I was his muse."
In 2006, Burton was invited to attend a concert with Schwahn and his wife. "I thought, 'Oh, well, his wife's coming. Great. Maybe there's nothing going on and I'm being paranoid,'" the 35-year-old actress explained. However, while Schwahn allegedly kept one arm around his wife during the show, Burton said he rested his other hand in the small of Burton's back, before sliding it under the waistband of her pants. In response, she recalled quickly excusing herself to get a drink.
The following year, Schwahn allegedly forced himself onto Burton during a limo ride together. "He just leans over and starts kissing me," she said, adding that she pushed him off but felt she couldn't say anything, as he was in the middle of a phone call about the show's future. "I'm just in this position where I'm thinking, 'You've got to take it, Hil. Just laugh it off.'"
Weeks later, he allegedly kissed her again without her consent during a wrap party. "Right on the mouth," Burton told the publication. "It was something I had to get out of. It wasn't a peck. It wasn't 'Hey, sis, how's your day?' It was a boyfriend kiss."
As Nicki Swift previously reported, the cast and crew of OTH, including stars Sophia Bush, Bethany Joy Lenz, and Burton, signed an open letter condemning Schwahn after he was first accused of sexual harassment by staff writer Audrey Wauchope. Several actors from the teen drama have since rallied around their former female co-stars in support. Similarly, the cast and crew of The Royals are standing together after 25 women from the show accused the showrunner of sexual harassment, including star Alexandra Park.
Amid these allegations, Schwahn has been suspended from The Royals as E! conducts an investigation. He is just one of several Hollywood big shots to be accused of sexual misconduct following Harvey Weinstein's sexual assault scandal, which broke in October.