Vicki Gunvalson's Unsurprising Reaction To Tamra Judge Rejoining RHOC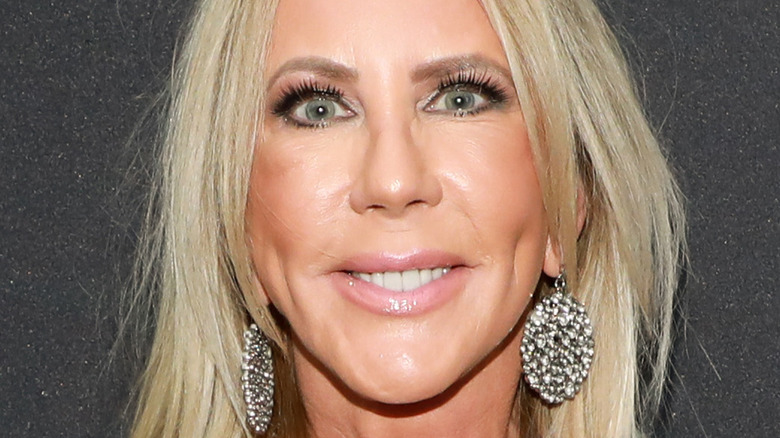 Jason Mendez/Getty Images
Many fans of "The Real Housewives" didn't think Vicki Gunvalson — the OG of the OC — would ever be booted from "The Real Housewives of Orange County," including Vicki Gunvalson. But booted she eventually was, and while most former 'Wives don't like to broadcast it when they are fired the show or openly campaign to get back on, most former 'Wives are not Gunvalson. At the time of her downgrading in Season 14 of "RHOC," Gunvalson was the only remaining main cast-member from the original franchise, per Us Weekly. She and Tamra Judge were both let go ahead of Season 15.
At BravoCon after her firing, Gunvalson made clear that, if she ever returned to the show, it would not be as a "friend." As she told Entertainment Tonight, "I love Bravo and I love my journey here, but they're not ever going to do this to me again, because I don't deserve that." 
So when Judge was asked to return to the show and Gunvalson wasn't, how do you think she reacted?
Vicki Gunvalson cried when she first got the news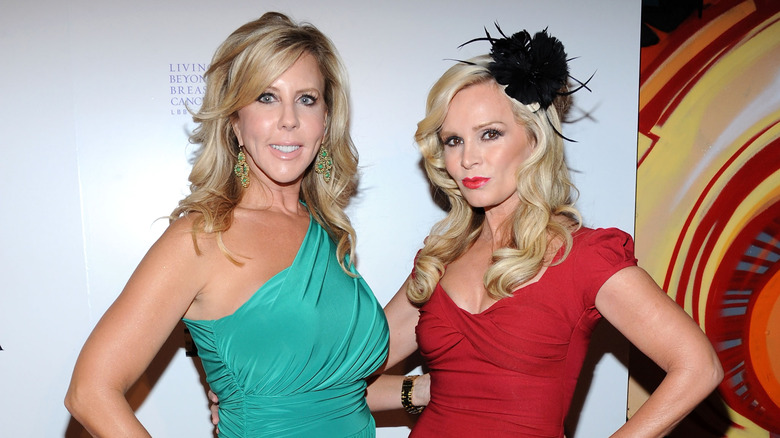 Amanda Edwards/Getty Images
You bet your bottom dollar Vicki Gunvalson was upset! She may be happy for Tamra Judge but that doesn't mean she has to like it. "Of course I'm excited for her. I would be a bad friend if I wasn't," she told E!'s Daily Pop in an interview. "Yes, I have FOMO (fear of missing out). I'm like any other woman that would be feeling that way." Gunvalson added that it had been a few weeks since Judge broke the news to her. "The main thing I did was cry. I didn't get the call [to come back]."
Judge announced she would be returning to the show on "Watch What Happens Live," saying that getting a two-year break was probably the best thing for her, even if she didn't like it at the time. "Things are going to be totally different," she promised. 
While Gunvalson may still be a bit jealous, we can't say she's been anything other than supportive of her bestie. On Instagram, the OG wrote, "My friend, my soulmate my sister is back on ['Real Housewives of Orange County']." Her caption went on, "I loved seeing you reclaim your orange last night with [Andy Cohen] on ['Watch What Happens Live']. Go give 'em hell girl!"