The Truth About Charli XCX's Heritage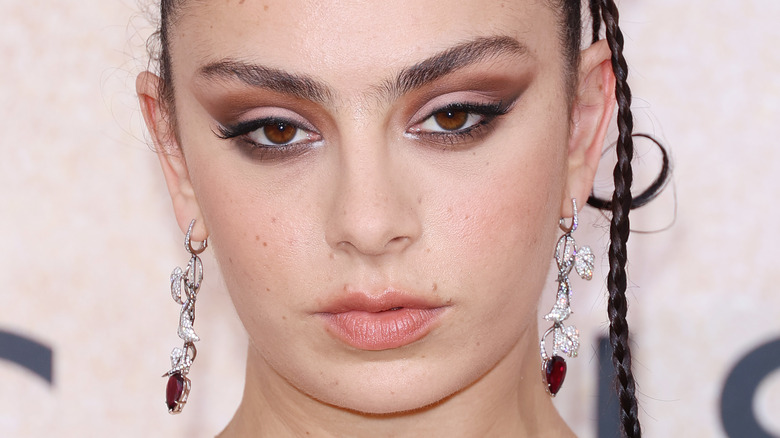 Daniele Venturelli/Getty Images
Charli XCX has been embraced as one of music's most sought-after singer-songwriters. In addition to writing her own hits like "Boom Clap," "1999," and "Beg For You," she has also written famous songs for our fave artists, including Selena Gomez, Iggy Azalea, and Shawn Mendes, to name a few.
Before achieving global fame, XCX was born in the U.K. in the city of Cambridge. As noted by AllMusic, she began songwriting at just 14 and soon after started sharing her material online. After featuring on Icona Pop's "I Love It" and Iggy Azalea's "Fancy" in 2014, XCX's talent started to get recognized around the world, proving she was one of Britain's most credible emerging stars. Years later, XCX has maintained her status as one of the U.K.'s biggest names, achieving 13 top 40 hits in the past decade, as of this writing. Despite her victories, the "UglyDolls" actor admitted to The Guardian that commercial success isn't what makes her happy. "I've never really cared a lot about commercial success after having experienced it and feeling really lost within it," she said. "Is it going to make me happy? Probably not. I think I've learned that I will never be satisfied; I get to one goal and it becomes irrelevant and I want to do the complete opposite." 
Achieving worldwide success ultimately doesn't seem to faze the British-born pop star, who comes from rather humble beginnings. Moreover, many may not know that XCX is actually of mixed heritage.
Charli XCX is 'extremely proud' of her Indian heritage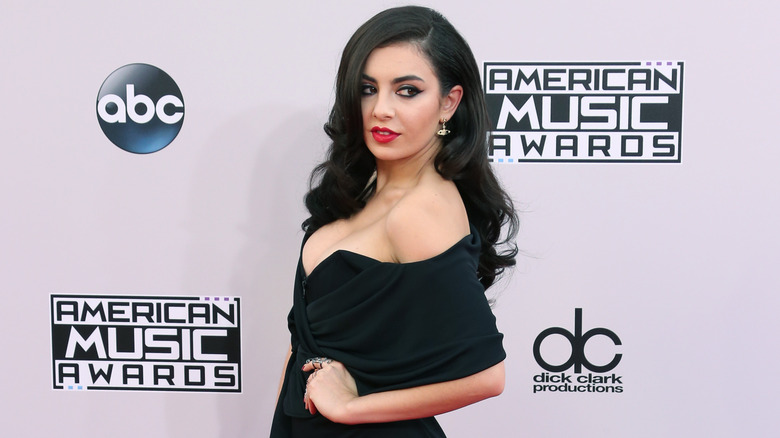 Kathy Hutchins/Shutterstock
As previously mentioned, British star Charli XCX was born in the city of Cambridge in England. According to HertsLive, she has no other siblings. The outlet notes that her mother, Shameera, used to be a flight attendant and nurse while her father, Jon, is a former show-booker. Even though XCX was born in the U.K., she is of mixed heritage. Her mom is of Ugandan-Indian descent while her dad is Scottish.
Unfortunately, XCX has been the victim of racism in the past and has rightfully stood up for her mixed background. In 2016, the "Break The Rules" hitmaker came across some cruel comments that suggested that XCX "always looks dirty" because of her Indian background and skin color. In response, the singer shared a screenshot of the nasty comments and posted them on Twitter, writing, "ugh. wow. just wow." In a follow-up tweet, XCX further elaborated on her sentiments and had some advice for readers. She continued, "I am extremely proud of my Indian heritage. I love my roots & my family. don't call me/anyone "dirty" bcoz of the color of someone's skin." 
Fans were quick to show their support for the singer. "i love that you always stand up for yourself and others. you're so beautiful honey," one Twitter user wrote. "You're an angel," said another.
Charli XCX's mom has had a big influence on her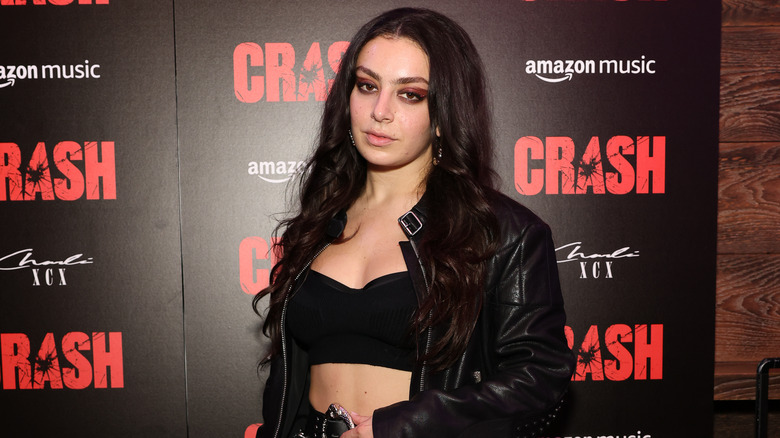 David M. Benett/Getty Images
Charli XCX has continued to discuss her mom, Shameera, and her heritage over the years. During a June 2019 interview with BBC Radio 1, the "Used To Know Me" singer admitted that she doesn't talk about her background as often as some may expect because she isn't asked much about it, insisting that she is "more than happy" to. During the same interview, however, XCX opened up about her mother's story and gave fans an insight into her family's past.
XCX explained that her mom grew up in Uganda but was kicked out of the country in the 1970s by Idi Amin, who has been described as one of Uganda's "most brutal military dictators to wield power in post-independence Africa" by The Guardian. Shameera came over to the U.K. with her family and started fresh with very little. "Her journey is really amazing and super inspiring to me and she's ... been such a big influence on me," XCX said. "She's really built herself, her life, from nothing. She's a real inspiration."
XCX's parents have always been super supportive of her career plans. During a televised Australian interview with "The Project" in 2015, XCX revealed she made a "business deal" with her dad who helped fund her career to be able to afford to go to the studio.