Are Lexi Rivera And Pierson Wodzynski Friends?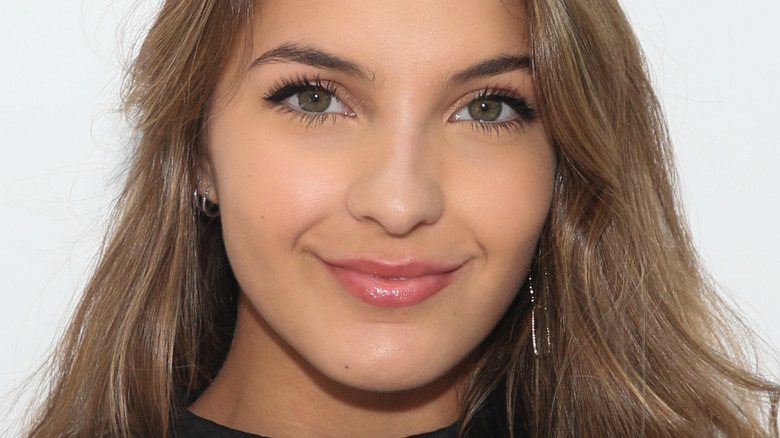 Paul Archuleta/Getty Images
Before there was TikTok, there was Vine. And before Lexi Rivera was one of the most influential creators on TikTok, her older brother, Brent, paved the way on Vine for the family's influence on social media. While Brent has taken his talents and amassed 65 million followers since beginning (as of this writing!), his younger sister eventually followed in his footsteps.
Since beginning her own social media venture, Lexi has gained over 23 million followers. But while the two have gained their own followings, there is no competition between the two of them as social media influencers. Speaking to ET, the two siblings explained, instead, they couldn't do social media without one another. "It kind of just showed, you know, how much we do rely on each other to be in each other's content, you know, it's always fun making videos with Lexi," Brent said. Echoing the same thoughts, Lexi added that she couldn't imagine doing it without Brent.
So, knowing how close the two siblings are and how supportive they are of each other, it naturally has left fans wondering what the relationship between Brent's girlfriend, Pierson Wodzynski, and Lexi is really like.
Lexi Rivera and Pierson Wodzynski are best friends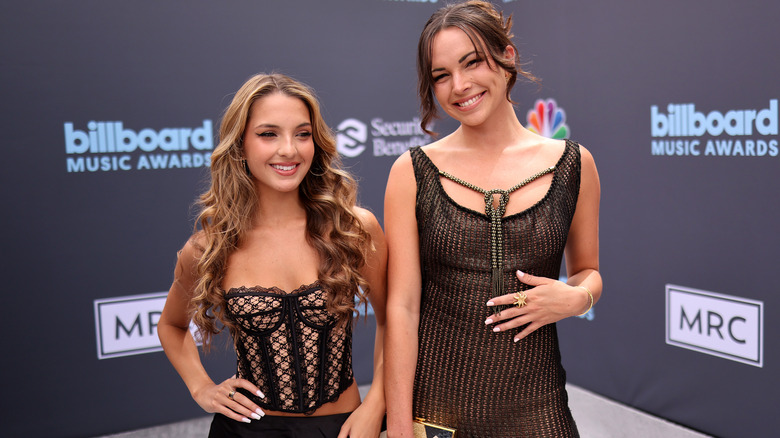 Matt Winkelmeyer/Getty Images
Luckily for fans, there is no bad blood between Lexi Rivera and Pierson Wodzynski. Instead, the two are not only best friends, but they both love and support Brent Rivera — in their own ways. 
Back in 2020, Brent and Wodzynski began dating after months of speculation. Before sparking romance rumors, the two met on a dating show back in 2019, where Lexi had to help pick Brent's next girlfriend. And it seems Lexi knows her brother better than anyone because after choosing Wodzynski as the winner of the competition, she and Brent maintained a strong relationship afterward.
Wodzynski's affable nature has also transcended her relationship with Brent, as she and Lexi quickly became everyone's favorite friendship. Taking to social media, Wodzynski and Lexi have constantly taken on the latest TikTok dances together and have even poked fun at Brent's relationship with Wodzynski. For example, posting a photo to Instagram, Lexi showcased a photo shoot she and Wodzynski did together with the caption, "Sorry Brent Rivera she's mine now." Then after posting behind the scenes of the same photoshoot on TikTok, fans quickly commented letting everyone know they ship these two's friendship almost as much as Brent and Wodzynski's relationship. As one commenter put it, "at this point Pierson might leave Brent for Lexi."
Lexi has always shipped Wodzynski and Brent as a couple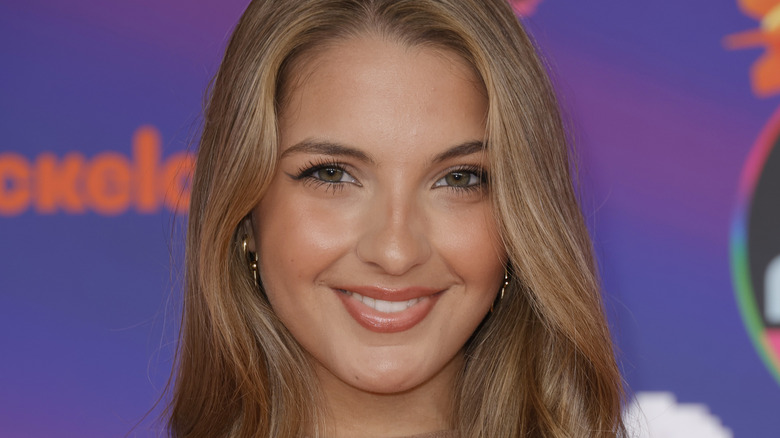 Frazer Harrison/Getty Images
While Lexi Rivera and Pierson Wodzynski are the best of friends, it seems Lexi has always been the biggest champion for Wodzynski and her relationship with her brother, Brent. 
After Wodzynski and Brent met on "Date Takeover" — where Lexi picked Wodzynski as the winner — these two didn't start dating right away, despite everyone shipping these two, including Lexi. Adding fuel to the fire, both Wodzynski and Brent would participate in flirtatious activities with each other like kissing and pranking their friends by pretending to sleep together — but claimed they were only friends. While these two weren't dating, it seemed everyone was fine with Wodzynski and Brent taking their time developing their relationship. That is until Wodzynski pranked Lexi and Brent with a fake boyfriend, because that's when fans saw Lexi pull out all the stops to get Wodzynski and her brother to finally make it official.
In the video, Lexi explains to Wodzynski that she has been encouraging Brent to make a move and told Wodzynski, "You're supposed to be my sister-in-law!" While the boyfriend Wodzynski had in the video was just a prank, it seems Wodzynski took what Lexi said to heart because since then "Brierson" — as they are nicknamed — have been inseparable ever since — and Lexi has been the couple's biggest cheerleader, and both of their very best friends.