The NBA Star Jada Pinkett Smith Dated Before Getting With Will Smith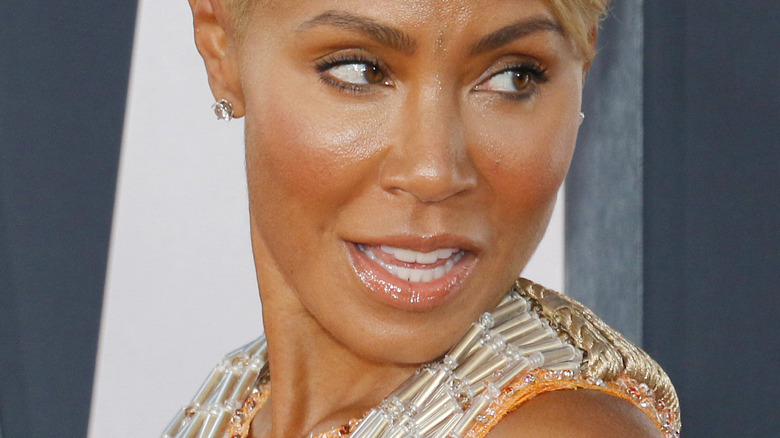 Tinseltown/Shutterstock
Jada Pinkett Smith and Will Smith were once relationship goals, enamoring everyone with their public displays of affection. These days, everyone is still enamored — but mostly by their decision to make the intimate details of their marriage public. However, these A-listers weren't always romantically attached to each other.  For example, Smith's previous relationship was with "Real Housewives of Beverly Hills" star Sheree Zampino, his wife from 1992 – 1995, according to People. Pinkett Smith, on the other hand, was involved with a few of her celebrity peers, including former NBA star Grant Hill. The mom-of-two shared this tidbit during a 2018 episode of "Red Table Talk." When a user wrote in and asked who the first boyfriend Pinkett Smith brought home for the holidays was, she replied, "Grant Hill. He was the first boyfriend I brought home for the holidays." 
The "Girl's Trip" star quickly pivoted, adding, "He's happily married to Tamia. Happy Holidays, yes. Happy holidays to that beautiful couple." (Via Daily Mail UK). Pinkett Smith didn't elaborate on the seriousness of her and Hill's relationship — probably out of respect to Hill's marriage — but it's probably safe to assume that it was pretty serious if she introduced him to her family. With that said, Hill isn't the only ex-romantic partner that the actor has been linked to over the years. 
Jada Pinkett Smith once dated Wesley Snipes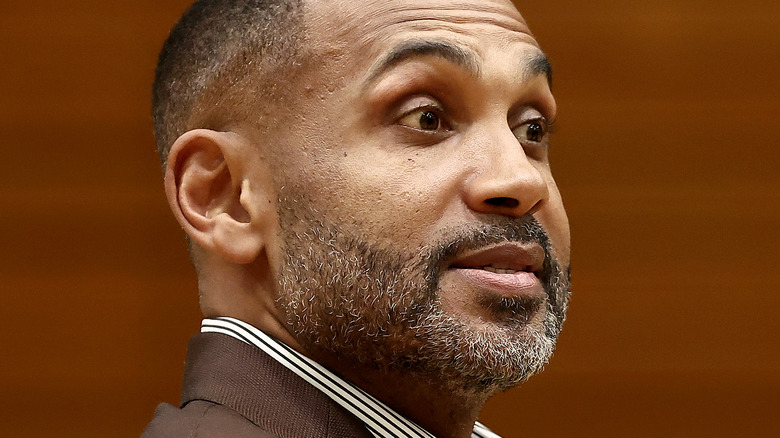 Arturo Holmes/Getty Images
Although neither party has ever confirmed it, there were once rumors linking Jada Pinkett Smith and Wesley Snipes. According to a now-deleted post by ET Online, the fellow actors briefly dated in the 90s. At the time, Pinkett Smith was still only a Hollywood-hopeful, who hadn't found her footing in the acting world yet. On the other side, Snipes was already an A-list actor with several acting credits to his name (via Cheatsheet) As the publication notes, it's difficult to find information about Pinkett Smith and Snipes, other than a few paparazzi photos of them together. 
Model Tyson Beckford, on the other hand, never dated the "Hawthorne" actor, but he certainly tried. During a Vlad TV interview, the former model shared that he once approached Pinkett Smith to ask her out, but that she wasn't feeling him. "I came to her and tried to holler at her, but I did it too street, and she kinda put me in check," Beckford shared, adding, "It was a lesson learned. She was just so graceful and beautiful. She didn't shoot me down but she aligned me in the ways of being a gentleman and how I approach women now because of that."
The love Jada Pinkett Smith has for Tupac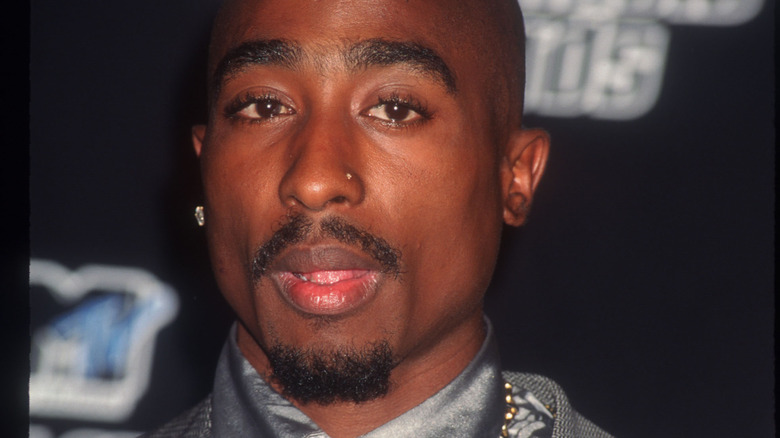 Evan Agostini/Getty Images
Jada Pinkett Smith's love and admiration for Tupac Shakur is well-documented — and memed — across the internet. Although the "Madagascar" star maintains that she and Shakur never dated, she's been forthcoming about the love she felt for the late rapper. Despite keeping things platonic, the actor admitted that she and the rapper once kissed at her urging. "When you have two young people that have very strong feelings, but there was no physical chemistry between us at all, and it wasn't even just for me – it was him too. There was a time when I was like, 'Just kiss me! Let's just see how this goes,'" she shared. "And when I tell you it had to be the most disgusting kiss for us both." Pinkett Smith added, "We might have killed each other because we were both so passionate and we love deeply." (Via Hollywood Life).
Despite the actor's claims that she and Shakur never pursued a romantic relationship, Shakur's former musical collaborator, Mutah "Napoleon" Wassin Shabazz Beale, revealed to Vlad TV that Pinkett Smith feared her relationship with Will Smith would hurt Shakur (via Newsweek). She was concerned there would be a fight between the two. "So 'Pac was upset. He was like, 'I don't know why she thinks that I would have tried to make some problems with Will Smith.' I guess it kind of hurt him. He had a lot of love for Jada Pinkett and a lot of respect for her."