Martha Stewart Had A Tense Exchange With Wendy Williams On Her Show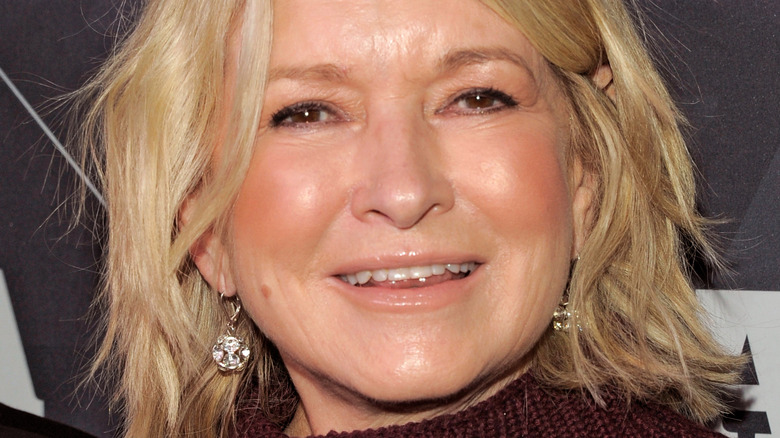 Ron Adar/Shutterstock
For 12 years, Wendy Williams greeted fans on her talk show with an enthusiastic "How you doin'?" But she didn't always do right by her guests. The talk show host came to TV with a reputation for being a "shock jockette" from her radio days — she once caused Whitney Houston to curse her out on-air, according to New York — and over the years, she insulted more than one guest on her self-titled program. Who can forget Williams' famous 2008 catfight with "The Apprentice" star Omarosa Manigault-Stallworth on live TV?
Lonnie Burstein, executive vice president of programming for television syndication company Debmar-Mercury, told The Hollywood Reporter that it was hard to book guests on "The Wendy Williams Show" because a lot of people didn't like her interview style."'Wendy' comes with a stink to it," Burstein once said. "It's the same reason for the 12 years preceding we struggled to book guests. She was tough on many celebrities, and a lot of celebrities hate her."
But Williams might have met her match during one memorable interview in which a famous lifestyle expert put her in her place — perfectly.
Martha Stewart shut down Wendy Williams' comment about her age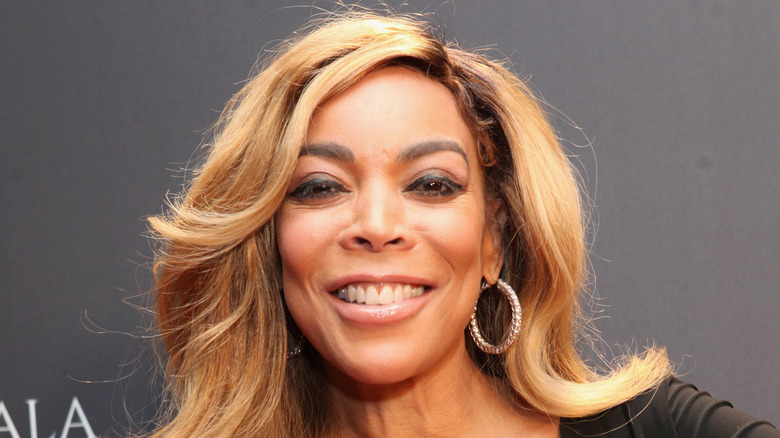 Teresa Kroeger/Getty Images
In December 2016, lifestyle expert and business mogul Martha Stewart was a guest on "The Wendy Williams Show," and it was like old home week for Stewart — at first. Williams' show was shot at the same Chelsea area studio where Stewart's old show, "Martha," was taped, per Page Six. The two women also both worked closely with manager Bernie Young, per The Hollywood Reporter. But their similarities ended there.
During the interview, Williams introduced Stewart by mentioning her age, which caused Stewart to give her fellow TV host an etiquette lesson. After Williams said, "You're a very beautiful woman . . . and I find it surprising that you're in your 70s," Stewart shot back with, "You don't have to promote that. I never say how old I am. I don't feel my age. I don't look my age. And I don't want to be my age . . . And you should not say my age."
After schooling her, Stewart seemingly got over Williams' faux pas, because she agreed to appear on the daytime chatfest again in 2018, per IMDb.
Martha Stewart doesn't think about aging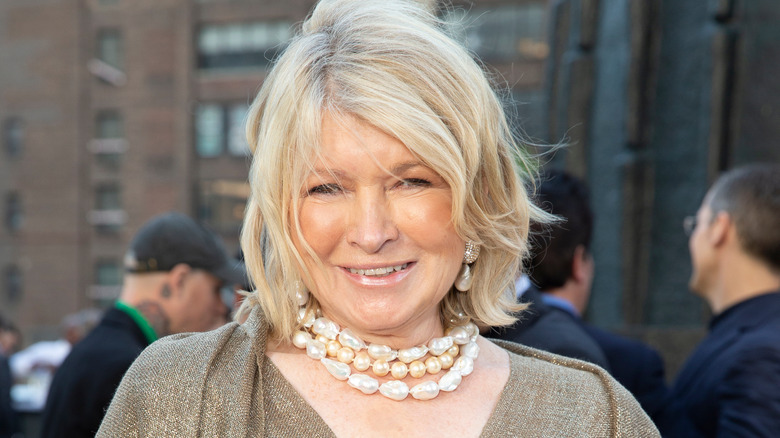 lev radin/Shutterstock
Martha Stewart turned 81 years old on August 3, 2022 and she's still going strong with both work and over-the-top play. But, despite Wendy Williams' quip about how she looked so good in her 70s, the "Martha Stewart Living" star has she never thinks about her age. Stewart once People that age is just "a number that stares you in the face." "I don't think about age or aging," she once said on Chelsea Handler's "Dear Chelsea" podcast. "I do not think about it. ...My favorite thing about getting older is absolutely not one thing."
Stewart told People she has great genetics — her mom, Martha Sr., lived to be 93 years old — and she credited skilled dermatologists and a longtime pedicurist for help keeping her young. "My hope is that unless I kill myself with too much hard work, I will probably survive very nicely for a long time," she said.