This Is Really Why Meg Ryan Changed Her Name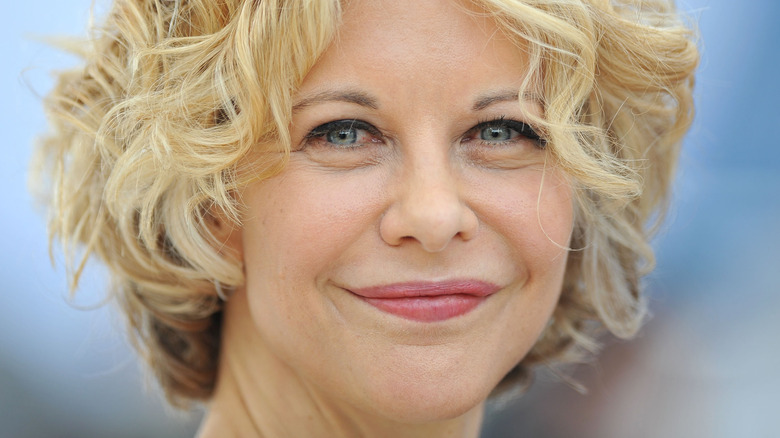 Pascal Le Segretain/Getty Images
Actors aren't always who they say they are — at least when it comes to their names. That's because celebrities change their real names all the time, and more often than not, it's because their given monikers don't have much recall or don't score them gigs and roles.
For example, the late Kirk Douglas was born Issur Danielovitch. The "Paths of Glory" actor said that he had no choice but to change names because his birth name sounded too Jewish for Hollywood when he was just starting. "I wish I had kept it," he told People in 2015. "It's more interesting to keep your original name. But can you imagine that name on a marquee?" Meanwhile, John Legend was born John Roger Stephens. The "All of Me" crooner only changed his name because "John Legend" was a childhood nickname with which he could no longer imagine parting. "John Legend is a nickname that some friends started calling me, and it kind of grew into my stage name," he shared with MTV in 2008. "It grew to the point where more people in my circle would know me by that name than by my real name."
But there are also unique cases like Meg Ryan, who had to pick a different name for her stage name because apparently, her birth name was just too long.
Meg Ryan's birth name is too long for Hollywood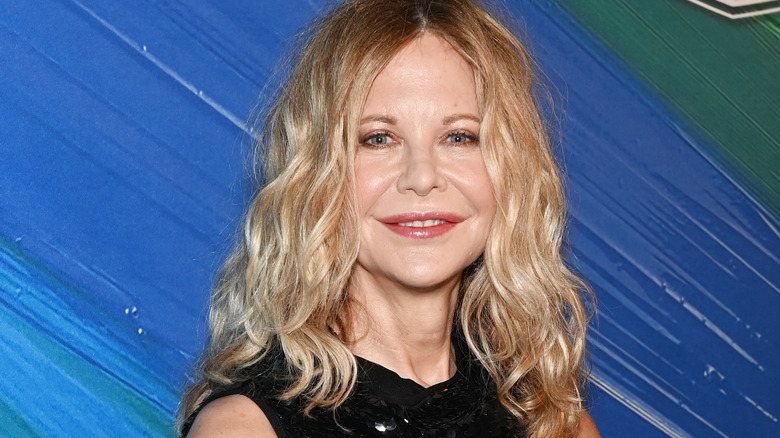 Ryan Emberley/amfar/Getty Images
Meg Ryan arguably has one of the most recognizable stage names in the industry. But you may be surprised to learn that her actual name is different. Per People, her real name is actually much longer: Margaret Mary Emily Anne Hyra. Which is both a mouthful and isn't exactly easy to remember.
And so, when she was new in show business, Ryan decided to keep it short and sweet and use her nickname, Meg, for her stage name. Entertainment Weekly also noted that the "Ryan" came from the maiden name of her maternal grandmother. She made the change before joining the Screen Actors Guild (SAG), a union that doesn't allow two members to have identical working names. It's unlikely that Ryan will have a name twin, given her unusually long birth name. But "Meg Ryan" does the trick for easy recall.
Meg Ryan has a habit of changing names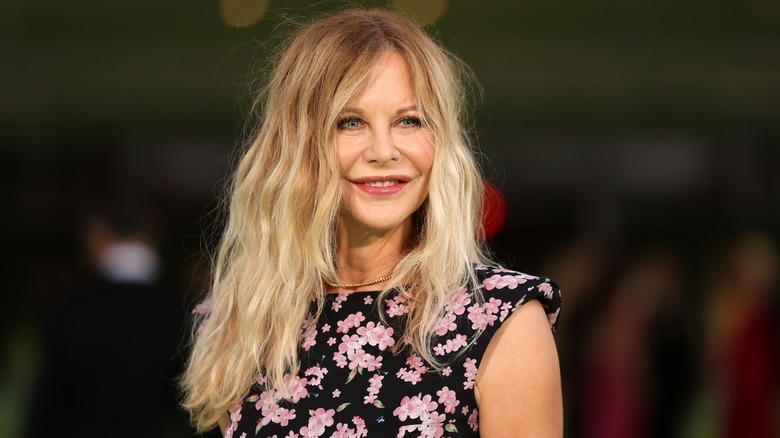 Amy Sussman/Getty Images
Meg Ryan seems to have acquired the habit of changing names. When Ryan adopted a baby girl in 2005, she changed her name to something else, as the actor didn't feel like the assigned name fit the child.
In an appearance on "Oprah," Ryan explained her reasoning and what name she chose instead. "I already had to change her name because there she is, just about a year old, and I thought she was Charlotte, and she's just not — she's a Daisy," she dished (via Contact Music). "She's got the most open, beautiful, honest face you'll just ever see. I just feel really lucky again. She's just this bundle of happiness and love, just bopping around my house."
It seems Katy Perry was inspired by Ryan, too. That's because the "Firework" singer also named her daughter Daisy, not because of Ryan's daughter, but because of one of the actor's lines in the iconic film, "You've Got Mail." Speaking with People, Perry said, "In it, she says, 'Daisies are the friendliest flower,' and it's so true — a daisy could grow anywhere, and it's just so pure and sweet ... it's just right," she shared, describing her baby as "very sweet."