The Country Legend That Helped Inspire LeAnn Rimes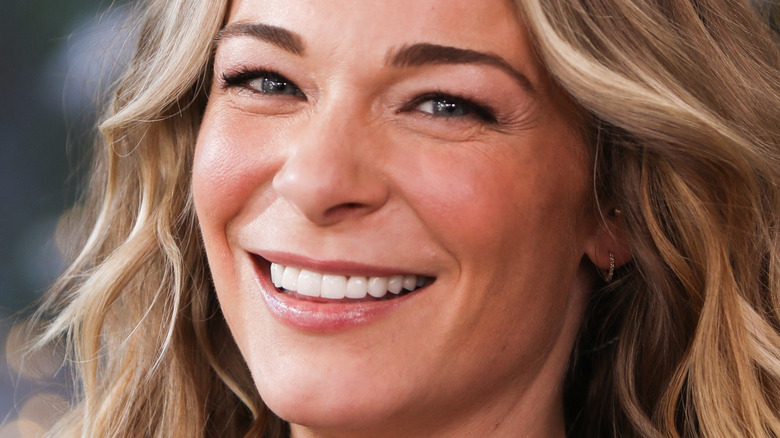 Paul Archuleta/Getty Images
LeAnn Rimes may have made her music industry debut with the country cover of Bill Mack's "Blue," but that doesn't mean she hasn't experimented with other genres. Outside of her other hits within the country genre — "How Do I Live" and "Commitment" — she's also topped the charts with pop classics. Who could forget "Can't Fight The Moonlight"? In 2020, she released a chant album, "Chant: The Human & the Holy," per Taste of Country.
For this reason, Rimes' influences have varied. In a 2014 interview with The Press-Enterprise, the "I Need You" singer opened up about a number of songs that had a big impact on her career, one being David Gray's breakthrough hit "Babylon." "I first heard this song in Hawaii on vacation probably around 1998/99," Rimes admitted. "I went right away to Tower Records there and bought his album. This kicked off my obsession with his music. He's such a talent and incredible writer." In 2015, the pair ended up collaborating on "Snow In Vegas." Another song that left a big impression on the Grammy award-winner is Bruce Springsteen's "Secret Garden." "This song breaks my heart every time I hear it. It's so beautifully written. I relate to the lyrics. Don't we all have a secret garden?" she said.
However, of all the legendary acts who've influenced Rimes' sound, this country music icon has seemingly had the greatest impact.
Patsy Cline was a 'huge' influence on LeAnn Rimes' sound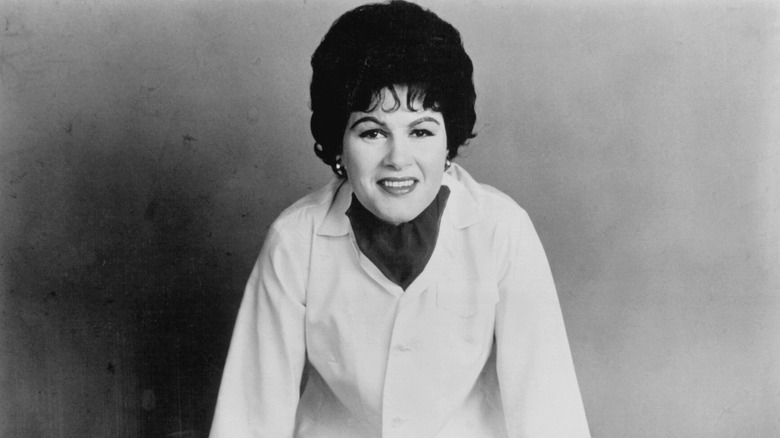 Michael Ochs Archives/Getty Images
If there's one singer that LeAnn Rimes admires the most, it's the iconic Patsy Cline. Not only is the "One Way Ticket (Because I Can)" hitmaker a fan of her music, but Rimes also credits Cline as someone who has impacted her own career in a major way.
"[Patsy Cline] was such a huge part of how I created my sound," she told Kelleigh Bannen in 2021 during a conversation on an Essential Album special on Apple Music Country (via PopCulture). "From [Cline], really it was about this true, honest, emotional connection and the way that she could just take you to a place that you don't normally go within yourself when you listened to her music."
In 2014, Rimes told The Press-Enterprise that Cline's version of "Crazy" taught Rimes how to "convey real emotion" through her own material, stating that her rendition allowed her to feel "everything right along with her and hung on to every word." The song is so special to Rimes that she chose to cover her own version in 1999, which she performed at the Billboard Music Awards that same year. On the same album, she also covered "She's Got You" and "I Fall To Pieces."
LeAnn Rimes performed an emotional Patsy Cline tribute at the American Country Awards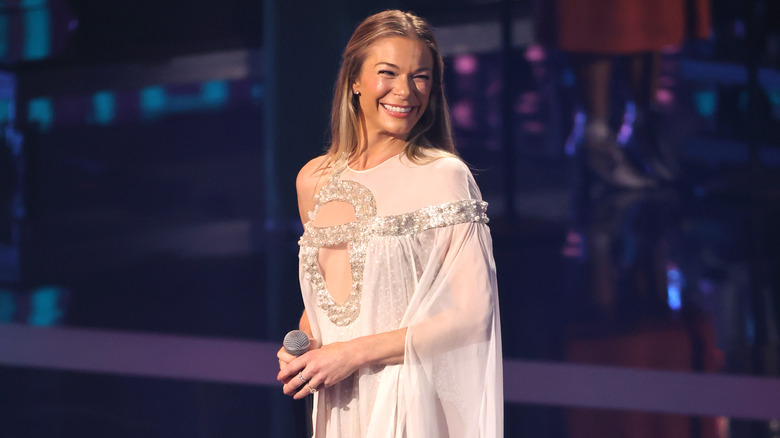 Theo Wargo/Getty Images
To celebrate her career and impact on the music industry, LeAnn Rimes honored Patsy Cline in the best way possible. At the 2013 American Country Awards, the "Life Goes On" hitmaker performed a medley of Cline's hits while a series of iconic images of the singer appeared on the screen behind her. At the end of her stunning set, Rimes immediately started crying and received a standing ovation from the arena. "I love you Patsy, thank you," the powerhouse vocalist said while choking up. Seconds later, she turned around to see Cline on the big screen.
While on tour in 2016, Rimes told the crowd at the La Mirada Theater in California that Cline was an artist who "knew how to tell a story and knew how to bring you in with her soul." Rimes expressed that she has always had a "connection" with her music and admitted it has always been an honor to be compared to her. At the same show, Rimes performed a medley of Cline's songs after reflecting on the time she paid tribute to her at the 2013 ACAs.