The Shady Remark Jennifer Lopez Once Made About Salma Hayek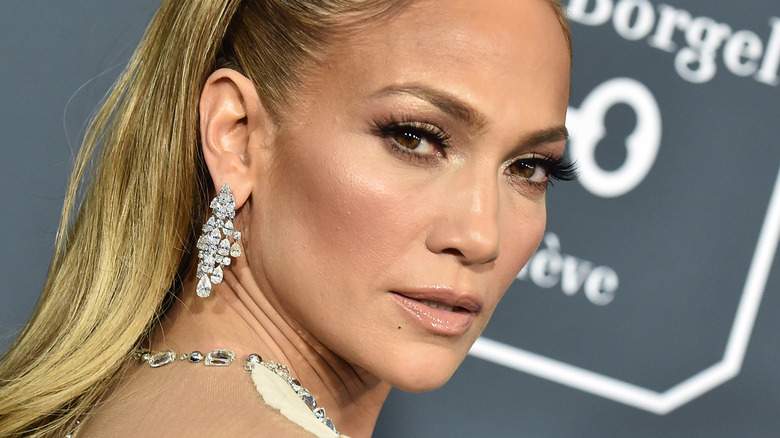 DFree/Shutterstock
Jennifer Lopez has grown far beyond a mere movie star by now, but she was just starting out way back in 1998. Her first major film, the musical biopic "Selena," was released to mixed-to-positive reviews in 1997. Many critics declared Lopez's performance the highlight of the film, per Rotten Tomatoes, and "Selena" has grown into a cult classic over the years. Not long after the movie's release, she launched her music career. Lopez's first single, "If You Had My Love" was released in May 1999 and became a major hit. The triple-threat has been on a roll ever since.
However, one interview nearly tanked her career early on. Speaking with Movieline in 1998, Lopez infamously dished on everyone in that interview, from fellow celebs like Madonna ("Do I think she's a great actress? No.") to Gwyneth Paltrow ("Tell me what she's been in?") to directors, including a few spicy anecdotes on her "U Turn" director, Oliver Stone.
 The future "Gigli" star declared herself "the best," to Movieline, saying, "If you have the goods, there's nothing to be afraid of. If somebody doesn't have the goods, they're insecure. I don't have that problem."
 The quotes from this uninhibited interview would follow Lopez for years, particularly what she said about another up-and-coming A-lister, "Desperado" star Salma Hayek.
Jennifer Lopez blasts Salma Hayek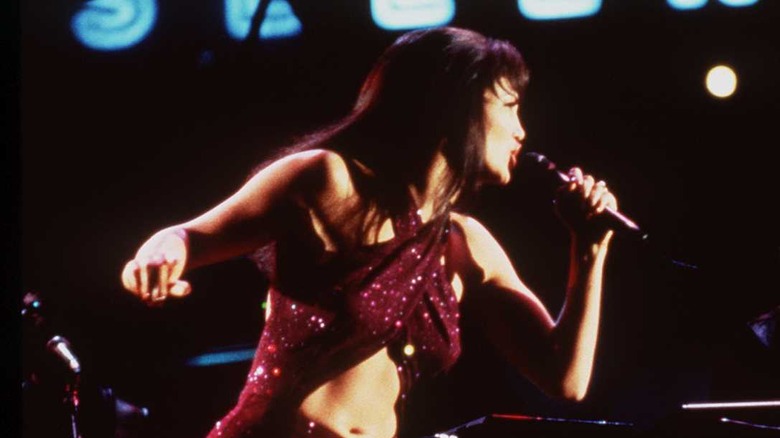 Getty Images/Getty Images
Though Jennifer Lopez rose to fame playing the late musician Selena Quintanilla Perez, who was murdered in 1995, she was not the original choice to play the star. Salma Hayek was the first choice of Perez's father, Abraham Quintanilla. In a 2020 episode of "Watch What Happens Live" with Andy Cohen, via Cheatsheet, Hayek revealed that she declined the starring role, saying "It was a little bit distasteful. They were already planning on making this movie."
Hayek holds no ill will towards Lopez, who launched her acting career in the 1997 film, telling Cohen "I think Jennifer did a great job." But the feeling wasn't mutual. While speaking to Movieline in 1998, via HITC, Lopez said "We're in two different realms. She's a sexy bombshell ... I do all kinds of different things." Lopez also insisted that Hayek's claim that she was offered the title role in "Selena" was "an outright lie."
Alternatively, Hayek praised Lopez and what she accomplished when she portrayed the beloved Tejano singer. Via Oprah, Hayek said, "I think Jennifer did a great job. I really do think it was for her." 
Soon after the bombshell of an interview with Movieline dropped, Lopez would regret her words–and claim they weren't her words at all. In a 2001 interview with Vanity Fair, she claimed, "I was so misquoted and so taken out of context, and it's a sore subject for me."
Jennifer Lopez regrets hurtful remarks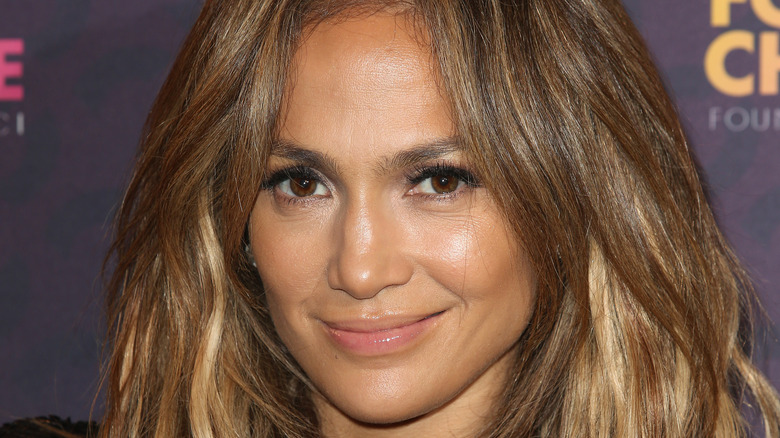 Tim P. Whitby/Getty Images
In a Vanity Fair interview, the "Shades of Blue" star insisted the Movieline interview misquoted her badly, and disavowed the gossipy comments: "I don't like to hurt anybody. I don't like to hurt their feelings. I like to joke, so I do that sometimes. What they wrote in that article hurt people. [After reading it] I just sat down and cried for hours."
More recently, Lopez opened up about the incident with NPR in 2018. In the Movieline interview, she insisted she was "the bottom of the A-list actresses," but by 2018 she could admit that she was "a nobody at that time." She went on to say, "[The interview] gave me a lot of notoriety in the moment, and then it made a lot of people in the industry really pissed off." 
Her mea cupla may have come a few years late, but Lopez opened up on the lessons she'd learned, saying to NPR, "You cannot look for your happiness or somebody else to fix you — that you have to fix yourself and be your own best friend."
Meanwhile, in the decades since that disastrous interview, Lopez and Hayek have developed a lovely friendship, per Hola. It seems that Lopez learned a crucial Hollywood lesson: if you don't have anything nice to say, don't bash your peers to a journalist.