Why Tom Brady's Major Deal With Another NFL Team Fell Through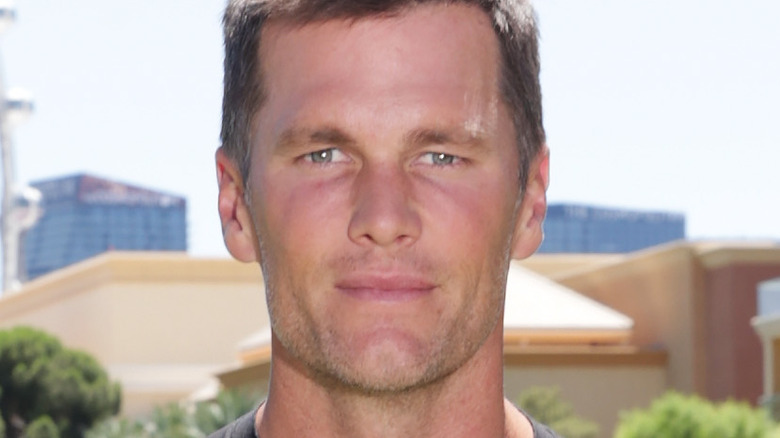 Carmen Mandato/Getty Images
Tom Brady shocked many sports fans when he decided to end his career with the New England Patriots in 2020, per Twitter. He announced that he would be continuing his football career elsewhere, which ended up being with the Tampa Bay Buccaneers. The NFL star signed a two-year contract with the Florida team after spending 20 years with the Patriots, but before making a deal with the Buccaneers, it was unclear what team Brady would join and for how long. The Los Angeles Chargers and the Tampa Bay Buccaneers were two viable options for Brady at the time, according to the NFL, but other teams were also in the mix at one point.
Brady was looking for a new beginning after his time in New England. He told Michael Strahan on "Good Morning America," "When you're in one place for 20 years, you think that's the only way, and I think when you go to a different place you realize, 'Wow — there's another way that people do things."
While he seems to have enjoyed his time with the Buccaneers over the past few years, it was recently revealed that his heart was not always set on Tampa Bay. In fact, a deal with another NFL team that abruptly fell through left him very disappointed.
Tom Brady almost had a deal with another NFL team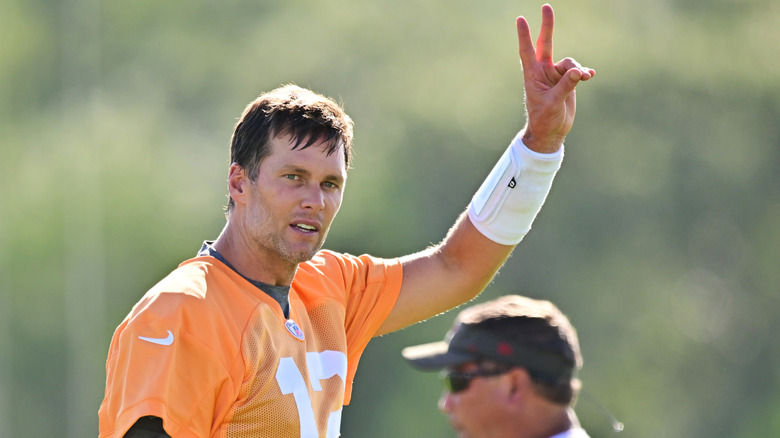 Julio Aguilar/Getty Images
Tom Brady and Rob Gronkowski almost signed contracts with a different NFL team before the Tampa Bay Buccaneers. According to the New York Post, the football players were in talks to join the Las Vegas Raiders in 2020 before the team's former coach, Jon Gruden, ended up rejecting the deal and ruining everything. During an interview with UFC President Dana White and Gronkowski, White revealed that Brady was even looking at properties in Las Vegas before Gruden pulled the plug on the big deal.
Despite the drama, Gronkowski explained that it all ended up working out for the best. The dynamic duo led Tampa Bay to win the Super Bowl in 2020, and Gruden resigned from coaching the Raiders after being accused of homophobic and misogynistic behavior, per The New York Times. However, Brady did seem to have his mind set on joining the Raiders at the time. White even revealed, "Brady was not happy about it."
He refrained from telling the story in the past, as it would most likely disappoint a variety of people. "It would've been amazing for the city, would've been amazing for the Raiders," White said, per the New York Post. "Their first year there, they got Brady and Gronk. So, yeah, I'm sure [owner] Mark Davis is real happy to hear this story." Brady will continue his career with the Tampa Bay Buccaneers this season following Gronkowski's retirement earlier this year.