The Paparazzi Incident That Got Chris Martin Arrested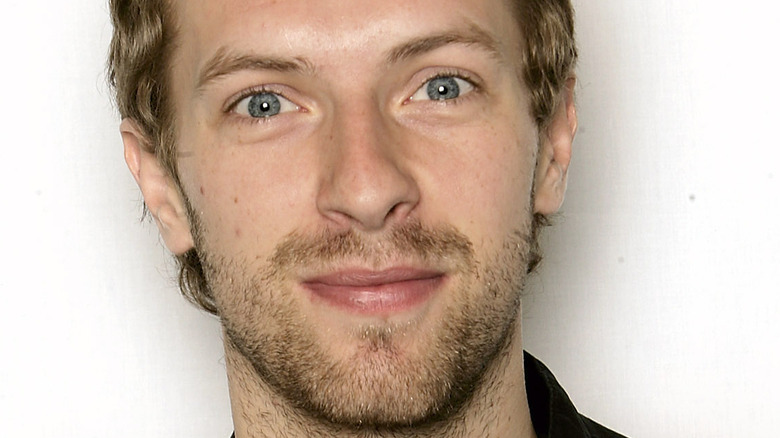 Dave Hogan/Getty Images
Coldplay's frontman Chris Martin is known for his stirring piano melodies and haunting lyrics, but he has also struggled with his demons. In 2018, when the band documentary, "Coldplay: A Head Full of Dreams," was released, he candidly revealed that he battled depression in 2014 amidst his divorce from Oscar-winning actor and goop founder Gwyneth Paltrow. "I was just like, 'I'm a mess,' really, because I can't enjoy the great things around me. Then, of course, I went through a break-up with Gwyneth," he said in the doc, via E! News. "Listen, I'm never going to moan — I'm grateful for everything — but it was pretty touch and go." While Chris and Gwyneth's divorce (or, as they called it, "conscious uncoupling") was all the news could talk about for a while, both celebs eventually moved on; Martin is dating Dakota Johnson, and Paltrow is married to Brad Falchuk.
However, that wasn't the first time the "Fix You" crooner faced a crisis in his life that he needed to overcome. Through the years, Martin has been in several altercations with paparazzi resulting in either arrest or a police encounter.
Chris Martin's troubles with paparazzi have led to his arrest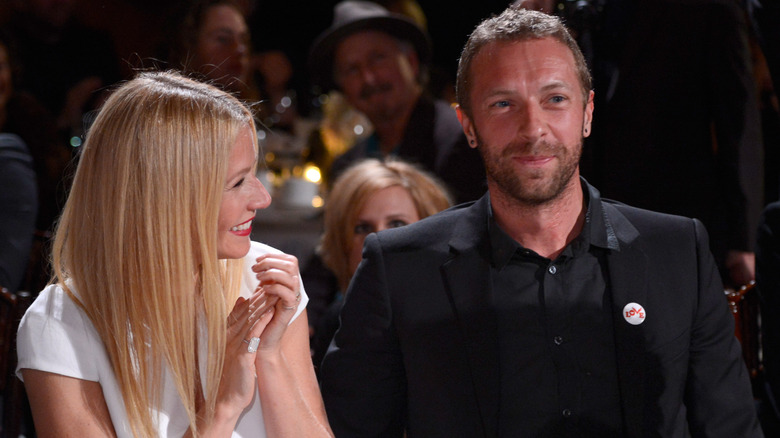 Kevin Mazur/Getty Images
In 2003, while on tour in Australia with his band Coldplay, singer-songwriter Chris Martin was arrested by local police for attacking a paparazzo's car, per Hello! magazine. The outlet reported that when the photographer refused to delete pictures of Martin at Byron Bay's beach, "The Scientist" singer allegedly grabbed a rock and attempted to smash the windshield and puncture the car's tires. The paparazzo in question, John Lester, told the publication: "He lost it. I told him I was entitled to take pictures of him on a public beach but he just wouldn't accept it." Martin admitted to the police what he'd done, saying that his loss of composure was due to "constant harassment." He was arrested and charged, but the charges were eventually dropped, per People.
That wasn't the last time the "Speed of Sound" singer found himself speaking with law enforcement after losing his cool with the paps. In 2004, while in London with wife Gwyneth Paltrow, Martin was accused of aggressively kicking a pap as he and Paltrow, who was pregnant at the time, attempted to get into a taxi. "Chris' sole concern was to ensure that Gwyneth got into the cab safely and was not impeded or harassed in any way," a spokesperson for the rocker said, per People. But Martin eventually admitted to the assault and was cautioned by police for "common assault," per NME.
Gwyneth Paltrow has called the paparazzi 'scary' and 'endangering'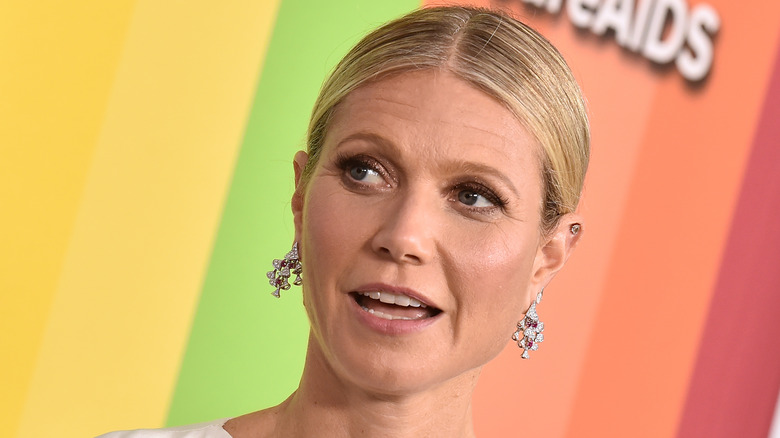 DFree/Shutterstock
Chris Martin has had other altercations with the paparazzi since those initial reports. In 2008, Metro reported that the "Viva La Vida" singer attacked a photog outside a New York hospital. Martin had just wheeled in his then-wife Gwyneth Paltrow for an undisclosed ailment, and Martin flew into a rage at the sight of the tabloids. The outlet reports he shouted, "Get the f*** out of here, man — have some respect." Martin also allegedly tackled the man and attempted to steal his camera, but was persuaded to return it. In an unrelated incident, Martin was sued for allegedly hitting a paparazzo with his car, per E! News. Photographer Richard Terry said in his court filings that Martin "has a significant history of repeated and ongoing violent acts." Furthermore, Terry claimed he suffered "permanent and serious injuries" from Martin's "intentional, malicious and oppressive" acts perpetrated to "hurt, injure, embarrass and otherwise harm" him.
While still married to Martin, the "Iron Man" star seemingly agreed with her husband, commenting on the relentlessness of the photogs and how their pursuit of her photo affected her. "In London, they chase you in cars, and I will start pressing charges because they're endangering me by the way they drive," she told USA Today (via The Guardian). "It's really scary. It's just unacceptable, especially when there's a life of a small baby in your hands."