Jennifer Lawrence Freaks Out Meeting RHOBH Star Lisa Rinna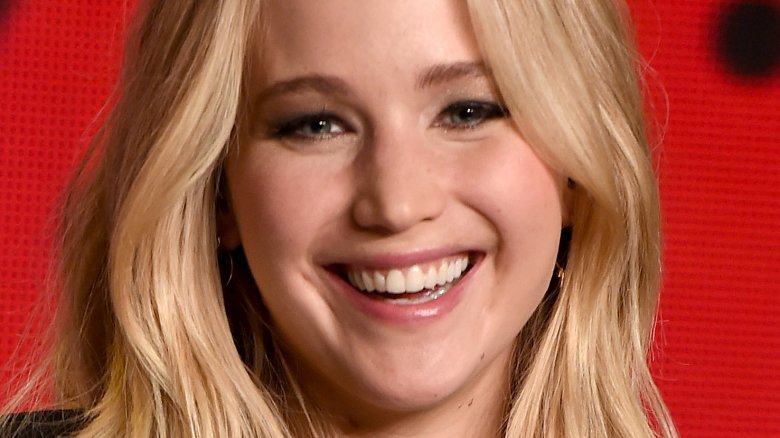 Getty Images
If you know J. Law, then you know she loves her reality TV.
People reports that Jennifer Lawrence ran into The Real Housewives of Beverly Hills star Lisa Rinna while out at dinner in New York City on Friday, Nov. 24, 2017. And, as documented by videos shared by both Rinna and her 16-year-old daughter, Amelia Gray Hamlin, Lawrence just couldn't help but fangirl in front of the former Days of Our Lives actress.
"This is iconic. Jennifer Lawrence looks like she's seen a ghost," Hamlin wrote in her Instagram Story of the encounter. "I'm done. Goodnight. Tuck me in."
"My new best friend forever," Rinna captioned her own Instagram Story, adding a heart emoji.
Love this video of Lisa Rinna meeting a fan pic.twitter.com/Hc9YTLrg88

— Stephen LaConte (@stephenlc) November 25, 2017
Lawrence has been a longtime fan of many reality TV shows, including Keeping Up With the Kardashians. In an interview with Vogue, the 27-year-old revealed that she had a "Kardashian tent" while filming Mother!, in an effort to help unwind after taking on her demanding role. "It was a tent that had pictures of the Kardashians and Keeping Up with the Kardashians playing on a loop—and gumballs," Lawrence explained to the magazine. "My happy place."
As Nicki Swift previously reported, Lawrence later had, what must have been to her, a dream come true when she filled in as host of Jimmy Kimmel Live! in early November. She was able to ask guest Kim Kardashian all the details she'd ever wanted to know about her life, including what the weirdest thing Kardashian's husband Kanye West does. Kardashian's answer? He falls asleep everywhere—and she means everywhere.
While we wait to see if Lawrence meets up with any other reality TV stars, read up on all the times the Hunger Games star really let loose.