Harvey Weinstein Reportedly Faces Sex Trafficking Lawsuit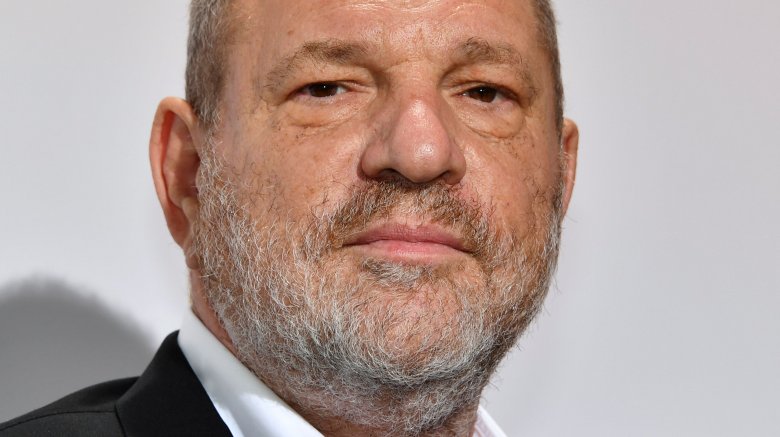 Getty Images
The Miramax co-founder is facing new allegations made by an aspiring actress.
TMZ reports that Harvey Weinstein has been sued by Kadian Noble, who claimed that the movie producer sexually assaulted her in Cannes, France in February 2014. Unlike other women who have come forward against Harvey, Noble's legal team reportedly filed the lawsuit under the federal sex trafficking law—which, if successful, could potentially lead other alleged victims to take action against the 65-year-old. According to the celeb gossip site, the lawsuit "alleges a violation of the sex trafficking statute, which prohibits people from recruiting people to engage in a sex act through means of force, threats of force, fraud or coercion in interstate or foreign commerce."
Noble alleged that, while in Cannes, Harvey invited her to Le Majestic Hotel to go over her acting reel and to discuss potential opportunities. According to Noble, when she arrived, Harvey began massaging her shoulders, before eventually groping her breasts and buttocks.
Noble stated that Harvey had called a producer from The Weinstein Company on the phone, who told her to be "a good girl and do whatever he wished." Noble's lawyer, Jeff Herman, noted that his client went along with Harvey's demands as to earn a "favorable relationship" with him.
Noble claimed that Harvey later led her into the bathroom where he allegedly partly undressed both Noble and himself and forced her to masturbate him while he held her down.
Herman also named Harvey's brother, Bob Weinstein, in the lawsuit, claiming that he had knowledge of Harvey's alleged routine behavior "to entice or recruit or solicit young female actors with the promise of roles in upcoming TWC projects ... knowing that he would then use fraud, force or coercion to engage in sex acts with these actors."
Likewise, The Weinstein Company has also been named in the suit, as the company allegedly knew about Harvey's pattern of sexual harassment and assault, calling the women he coerced into sexual activity in exchange for roles "Friends of Harvey" or "FOH."
As Nicki Swift previously reported, Harvey's alleged behavior of sexual harassment, sexual assault, and rape was exposed by The New York Times and The New Yorker in October 2017. Since then, Harvey, who was fired from The Weinstein Company and whose wife left him, has been avoiding the spotlight, reportedly escaping to a rehab facility in Arizona and donning disguises when he goes out to eat.