The Kardashians Are Under Fire For Environmental Issues Yet Again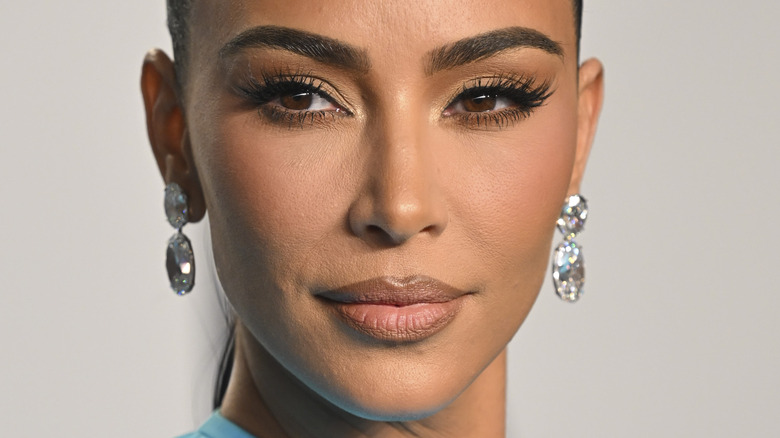 Karwai Tang/Getty Images
The Kardashians are not strangers to receiving backlash about their potentially negative impact on the environment. Kylie Jenner, for instance, is known for flying her private jet to very close destinations, despite its effect on the environment. According to Forbes, Jenner recently flew 17 minutes instead of driving 45 minutes and seemingly felt no guilt as it's something she does often, although private jet emissions are incredibly detrimental to our climate. BuzzFeed News reports that individuals should limit themselves to 2.3 metric tons of carbon dioxide per year, but private jets emit that amount in just one hour.
As a result, Jenner has been branded a "climate criminal" on social media. After it was reported that she took a three-minute flight, one Twitter user responded, "It doesn't matter how rich you are – nothing warrants that. Pure entitled and selfish behaviour." According to Independent, Kim Kardashian is also amongst the list of celebrities who are polluting the environment by taking remarkably short flights on her private jet as well.
Social media users have been criticizing the Kardashian-Jenners for neglecting the environment by prioritizing themselves over the safety of the planet for quite some time now. Now, the popular family is under fire yet again.
The Kardashians seem to be ignoring California's drought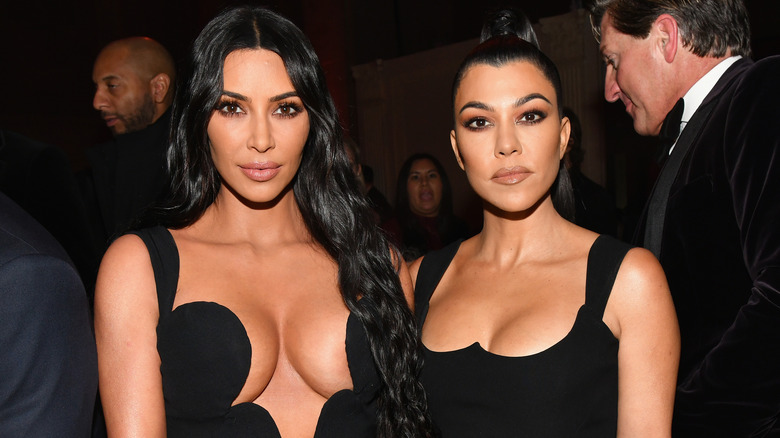 Clint Spaulding/amfar/Getty Images
California is currently experiencing a severe drought, but that doesn't seem to be impacting how the Kardashians are living. Kim and Kourtney Kardashian are now among 2,000 people being accused of breaking California's current water usage rules. According to the Los Angeles Times, the sisters were issued "notices of exceedance" by the Las Virgenes Municipal Water District. The notice explained that they had gone over their water budgets at least four times since a drought emergency was declared in late 2021.
As a result of their exceedance, Kim and Kourtney may have flow restrictor devices installed on their properties. These devices can stop sprinklers and cause showers to only trickle water after decreasing their water pressure. According to Us Weekly, Kim K exceeded her monthly water budget in June by 232,000 gallons, while Kourtney exceeded hers by 101,000 gallons. This year marks Southern California's strictest water restrictions and the state's driest period of time ever recorded.
Social media users are, of course, not keeping silent on the matter. One person tweeted, "Between Kim Kardashian using all of this water and her sister taking those 10 minute flights, these sisters are wasteful, selfish climate criminals." Another simply questioned, "Why does Kim Kardashian believe she's entitled to more water than all the other residents during this drought?" It's unclear if flow restrictor devices will ever actually be installed for the Kardashians, but fans are demanding they face some sort of consequence.