Why Meghan McCain Wasn't Happy About Her SNL Portrayal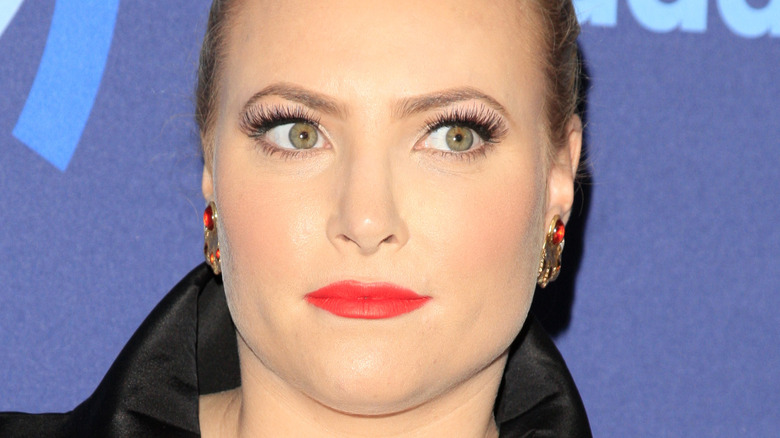 Kathy Hutchins/Shutterstock
Being parodied on NBC's late-night sketch comedy and variety show "Saturday Night Live" has become a rite of passage for celebrities and public figures alike. Essentially a "Hey, Look Ma, I Made It" moment à la Panic! At The Disco, if you will. Still, not all have taken kindly to the hijinks and hilarity that ensue at their own expense. Take political pundit and reigning "princess of Arizona" Meghan McCain, for instance. 
In 2019, McCain initially appeared to be pleased by comedian Aidy Bryant's portrayal of her (and the rest of "The View" co-hosts, minus former federal prosecutor Sunny Hostin) tweeting at the time that it was "a huge pop cultural honor." But that's not all. Once the ladies of "The View" reunited from their spring break hiatus, McCain took it one step further and complimented Bryant on the impersonation. "I worked at 'SNL' as an intern in college. I used to get Lorne Michaels's popcorn and beer," she recalled. "It's a pop-culture honor to be parodied by them. Aidy Bryant and I went to high school together. It's an honor all the way around and you nailed me, so there you go. I loved it." Alas, it appears that since then she has had a change of heart. But why the sudden change of heart? As it turns out, the answer goes much deeper than Bryant's impersonation skills.
Meghan McCain felt like 'the laughing stock of the country'
Maybe time really doesn't heal all wounds? When it comes to the "Saturday Night Live" spoof of Meghan McCain some might argue the wound only festered. 
During an interview with political commentator S.E. Cupp for Rolling Stone in 2021, Meghan McCain finally opened up about how the impersonation really made her feel. "I'm very aware of this, like, spoiled, entitled queen of nepotism persona that is out there. Some of it I think is, I didn't always react my best on air on 'The View.' To my defense, neither did anyone else. Everybody's just watching me react badly the most and making the most of it." But while McCain was willing to shoulder some of the blame, she was adamant it didn't lessen the blow. "People really loved it when 'SNL' dunked on me, and it was not flattering or kind. And, by the way, they were pretty nice to the rest of the [View] cast, just not great to me," she added. "I feel like I have a pretty healthy sense of humor. But I think if people knew what it has done to me mentally, emotionally, the toll it's taken on me, the depression that has followed ... just the dark spirals. I felt like for a while that I was just the laughing stock of the country. And it's not true or fair or accurate, but when you're your worst critic in your head, it's very hard."
Meghan McCain and Aidy Bryant go way back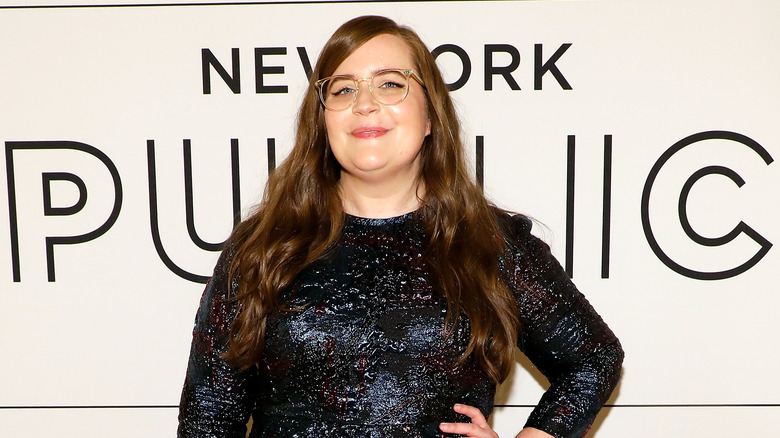 Taylor Hill/Getty Images
Perhaps, however, things go a bit deeper between columnist Meghan McCain and sketch comedian Aidy Bryant.
McCain first delivered the fun fact that she and Bryant went to the same high school during an appearance on "Late Night With Seth Meyers" in 2019. Then, in January 2020, Bryant also discussed the commonality on "Sunday Today with Willie Geist." Bryant was adamant, however, that the two had very different high school experiences. "She was I think maybe like a senior when I was a freshman so we didn't know each other. Um, you know, her dad had a computer lab named after him. Mine did not, unfortunately," she joked. Bryant also revealed that McCain sent her flowers once. "Which was, I thought, very classy," Bryant confessed. But when Geist asked whether or not the gesture might have been a calculated move on McCain's part to remind Bryant that she was a real-life person, not just a subject to impersonate, Bryant agreed. "A hundred percent. But again, I'm not an impressionist so she's getting an approximation big time. She should feel quite safe," she maintained.
Who knows? Maybe these two can hash it out at the next high school reunion.