Anne Heche's Son Shares Touching Reasoning Behind Her Hollywood Burial Site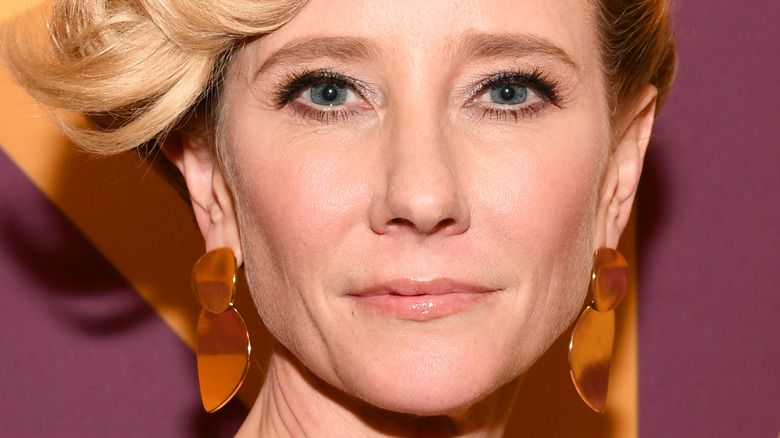 Emma Mcintyre/Getty Images
Anne Heche will be laid to rest at a Los Angeles cemetery alongside her peers, her family has revealed, per USA Today. The actor was cremated on August 18 at the Hollywood Forever Cemetery, nearly two weeks after succumbing to the injuries she sustained during a high-speed crash on August 5. She was 58 years old.
Heche's ashes will reportedly be placed in a mausoleum at the cemetery, which is the final resting place of fellow on-screen stars Judy Garland and Douglas Fairbanks, and music legends including Chris Cornell and Johnny Ramone. A small memorial is set to be held once the actor's headstone is etched.
"My brother Atlas and I want to thank Tyler, Noelle, and all the amazing people at Hollywood Forever for their kindness, compassion, and generosity of spirit," a statement released on behalf of the actor's two children, Homer Laffoon, 20, and Atlas Tupper, 13, read. The boys went on to explain the heart-warming reasoning for their choice, and we think it's something the "Six Days, Seven Nights" actor would appreciate.
Anne Heche's sons say that the actor also 'belongs' to the fans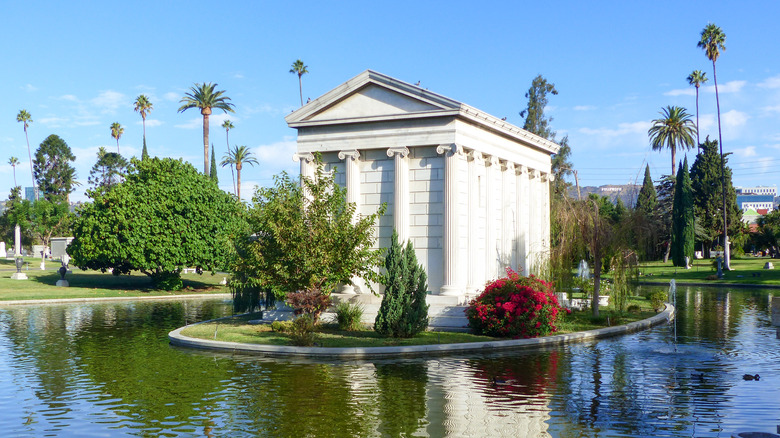 kc_click/Shutterstock
Anne Heche's oldest son, Homer Laffoon, decided on the Hollywood Forever Cemetery after seeing the band My Morning Jacket perform at the site following his mother's death. According to Fox News, he "loved the vibrancy of the location," which persuaded him to select it as her permanent address.
The location has gained popularity as a space for events, such as film screenings, live concerts, and festivals. "Hollywood Forever is a living place," Laffoon said of the cemetery in the statement, adding that "the kindness and the outpouring of the past few days reminded us that she also belongs to her fans, to the entertainment community, and now, to the ages."
Heche's kids believe she would have approved of their decision. "We are convinced our Mom would love the site we have chosen for her; it's beautiful, serene and she will be among her Hollywood peers," the statement continued. According to USA Today, the mausoleum is located within thea cemetery's Garden of Legends, which faces the lake where Burt Reynolds is laid to rest.