Shakira Reportedly Has Strong Feelings About Her Ex Moving On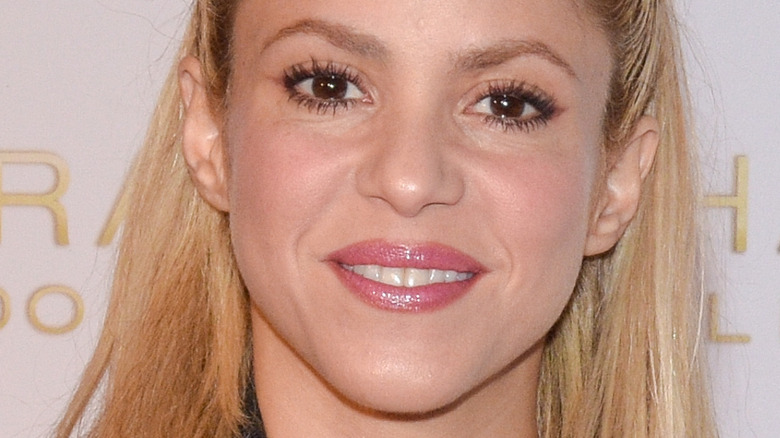 Robert Marquardt/Getty Images
After 11 years together, Shakira and soccer player Gerard Piqué announced their breakup in June 2022. Their joint statement (via Hello!) did not provide many details about the reasoning, simply asking that fans respect the privacy of their two children, "who are [their] highest priority."
Their love story seemed like something out of a movie, with the pair first being introduced while filming for Shakira's "Waka Waka (This Time for Africa)" music video. It seemed to be love at first sight for both of the stars. During an appearance on Spain's TV3 (via People), Piqué shared that he hoped his soccer team would make it to the World Cup final, just so he could see her again. Shakira was performing at the match, and Spain ended up taking home the 2010 championship.
In 2011, Shakira made the relationship official. She took to Twitter to share a picture with Piqué, with the sweet caption, "Les presento a mi sol." The words, which translate to, "I present my sun," made it perfectly clear where the couple stood. Although Shakira and Piqué's joint breakup statement also firmly established the status of their relationship, the former has made it clear that she's not quite ready to move on.
Gerard Piqué was caught kissing someone new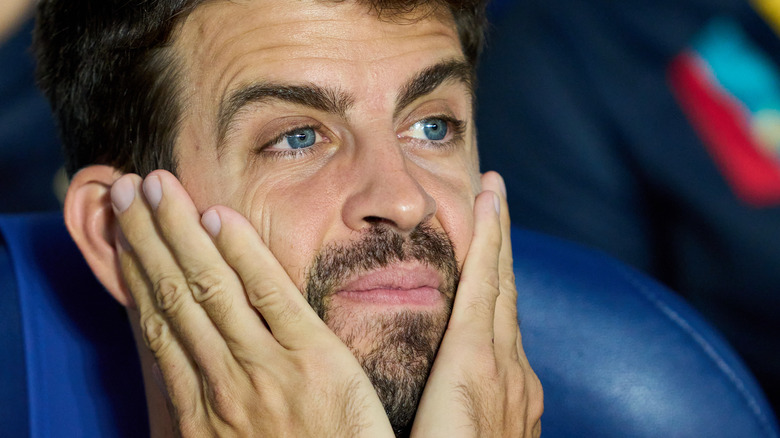 Juan Manuel Serrano Arce/Getty Images
Just two months after his split from Shakira, Gerard Piqué has been spotted publicly kissing his new girl. Pictures of the soccer player and 23-year-old Clara Chia Marti began circulating on Twitter, prompting many reactions, including one from Shakira herself.
According to a source for Hollywood Life, Shakira was shocked by the photos. "Shakira can't believe Gerard would do something like this so soon after their break-up," they said. The source also noted that the couple had made a pact not to go public with any new relationships until one year post-split, for the sake of their children. "For him to put something like this out there feels so unnecessary."
The Sun reports that the couple has been "seeing each other for some time," implying the relationship turn-around may have been even quicker than we initially thought. Some fans even speculated that there could have been infidelity, and expressed frustration on behalf of the star. "Shakira is dealing with a tax crisis, her dad's health issues, her kids custody trial and her own heartbreak after getting cheated awn. And here is [Gerard Piqué] ... acting like nothing happened," wrote one. The "tax crisis" is likely in reference to the recent filings against Shakira for tax evasion, which could lead to her serving jail time. We're confident Shakira will "remember to forget" this rocky year.