Patton Oswalt Opens Up About Finding Love Again With Meredith Salenger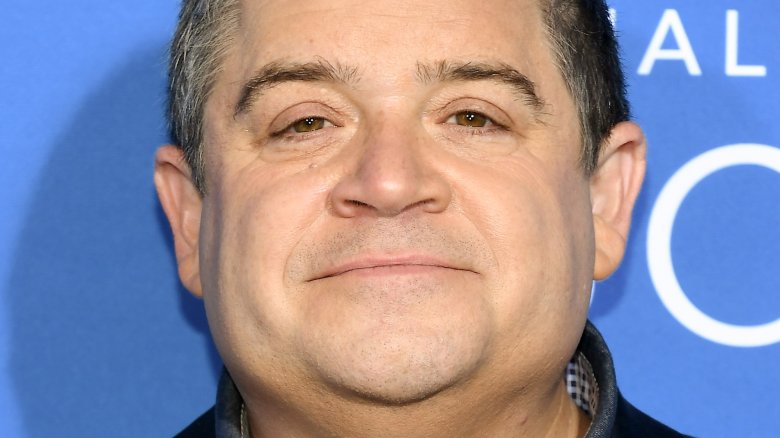 Getty Images
The comedian wasn't expecting to get married again.
Patton Oswalt opened up about finding love again with actress Meredith Salenger following the tragic passing of his first wife during a candid interview with NPR on Monday, Nov. 27, 2017.
"I was lucky enough to meet and fall in love and have someone as extraordinary as Michelle McNamara fall in love with me," Oswalt began. "And then — it's almost like getting hit by lightning twice, that the statistical odds are so insane — I met someone just as, if not even more, extraordinary in this woman Meredith Salenger." 
"[I] fell in love with her and got her to fall in love with me and to fall in love with [my 8-year-old daughter], Alice," he continued. "I was beginning to kind of kiss the edge during those months. I felt like I was fading out of the world...just sort of treating myself like I had already died."
"This is going to sound so facile, but she's Mary Poppins. There's that line in the movie Saving Mr. Banks, 'She's not there to save the children. She's there to save the husband.' That's what Mary Poppins is there to do," the stand-up comedian explained. "That is what Meredith has done for me and for Alice. Because she is such a life force, it almost feels like she was put here to see if her level of life force could revive this death vibe that I was living in and pull me out of it. And she did. She did, seemingly effortlessly."
As Nicki Swift previously reported, Oswalt, 48, and Salenger, 47, tied the knot at the Jim Henson Company Lot in Hollywood on Nov. 4, 2017. The King of Queens actor later took to Twitter to share the happy news with a sweet snapshot. 
What'd you guys do yesterday? (Photo @jeffvespa) pic.twitter.com/WMW39tif0I

— Patton Oswalt (@pattonoswalt) November 5, 2017
Their wedding took place a year and a half after the sudden death of Oswalt's crime novelist wife of 11 years, Michelle McNamara, in April 2016. She died in her sleep at the age of 46 due to a lethal combination of prescription medication and an undiagnosed heart condition. Oswalt and Salenger announced their engagement in July 2017 with an adorably silly snapshot on Instagram, one month after making their public debut.