Legal Expert Explains Why Harvey Weinstein Isn't Off The Hook Yet With Appeal Decision - Exclusive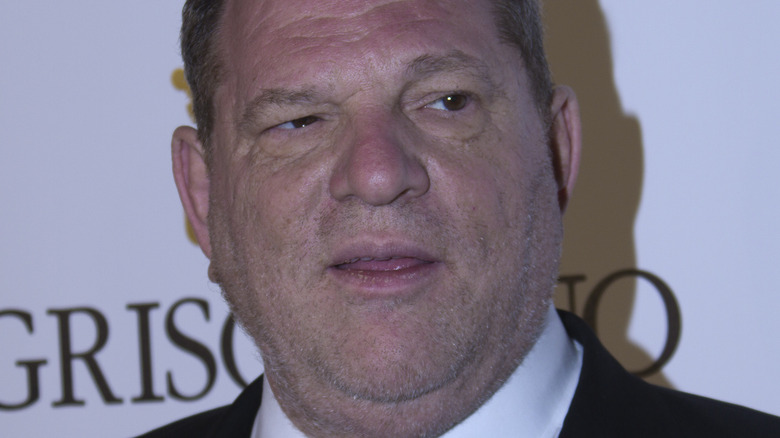 Denis Makarenko/Shutterstock
The truth about Harvey Weinstein was Hollywood's worst kept secret. For decades, the movie mogul was given carte blanche to flash, grope, assault, and threaten women. That all changed in March 2020, however, when Weinstein was sentenced to 23 years in prison. Per NBC News, he was found guilty of the "third-degree rape of Jessica Mann, a former aspiring actress, and a count of criminal sexual act in the first degree against Mimi Haley, a former Project Runway production assistant."
"This verdict has solidified #MeToo not just as a social and political movement but as a legal movement too," CNN claimed. However, if his team of top-notch attorneys gets their way, Weinstein's prison life could be done and dusted after just two short years. ABC News reports the disgraced producer has been granted an appeal after his lawyers claimed "certain testimony allowed at trial was improper." They also argued that one of the jurors should have been dismissed from serving because of a book about "predatory older men" they'd written.
"I am innocent of these charges, and I am so grateful to my attorneys for working hard and smart on this," Weinstein told the outlet. "Their hard work will help me prove my innocence in the end." Meanwhile, a spokesperson vowed Weinstein's legal eagles "will do what is needed" to overturn his conviction. Not so fast! Nicki Swift spoke with a legal expert who explained why Weinstein isn't off the hook yet, despite the appeal decision.
Harvey Weinstein's appeal is far from a done deal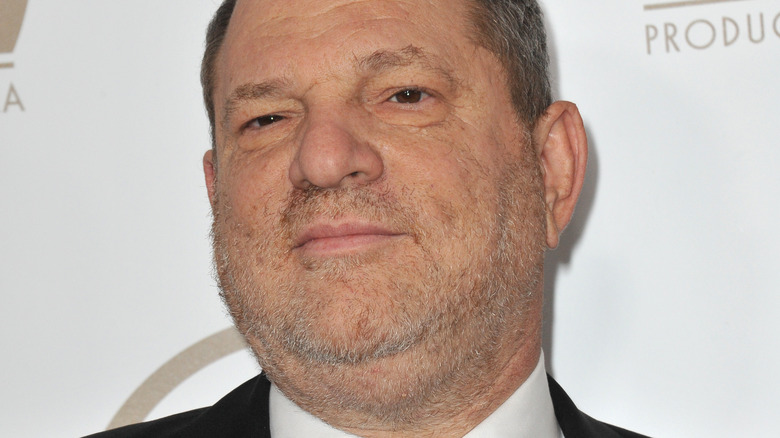 Featureflash Photo Agency/Shutterstock
Despite the witnesses' testimony, evidence, first-hand accounts, and guilty verdict, Harvey Weinstein still protests his innocence. He's vowed to clear his name in the upcoming appeal, but overturning his conviction is far from a done deal. Beverly Hills entertainment attorney Mitra Ahouraian, who runs Ahouraian Law, told Nicki Swift that "it's not a simple win-lose outcome." She said the appeal could result in an upheld conviction or even a new trial.
Ahouraian said that Weinstein's attorneys immediately railed hard against the verdict. "Donna Rotunno went so far as to call the sentence 'obscene' and 'obnoxious,' saying it was inconsistent with prison terms handed down in murder cases." And the fact Weinstein's conviction was hailed as a #MeToo landmark could ultimately work in his favor. "His legal team has filed legal papers saying the judge failed to prevent media reports and the #MeToo movement from affecting the outcome of the trial," Ahouraian shared.
She said his attorneys also argued that "witnesses were allowed to tarnish Weinstein's character by testifying about alleged incidents for which he was never charged." Ahouraian said Weinstein's right to a fair trial could have been affected by the high-profile nature of the case. "All defendants are entitled to due process under the law, and appeals are granted when the right to due process, a tenet of our justice system, is infringed upon." However, attorneys must prove "a procedural mistake or bias ... affected the outcome." Also, as Variety notes, Weinstein must still face 11 charges in Los Angeles, for which he'll go to trial in October. With another 140 years behind bars on the table amid those allegations, anything can happen.