Shia LaBeouf Sets The Record Straight On Olivia Wilde Firing Story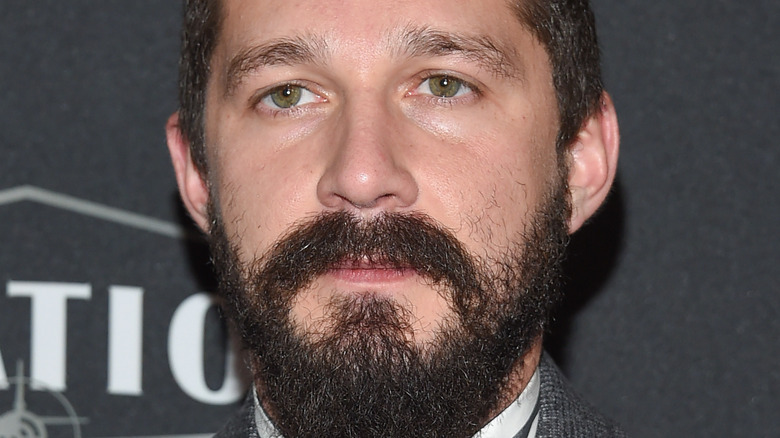 DFree/Shutterstock
"Don't Worry Darling" — the second directorial effort by Olivia Wilde — is set to hit theaters on September 23, but the film is already causing a bit of an uproar. For instance, Florence Pugh recently slammed fans and critics for placing too much focus on her sex scenes with co-star Harry Styles instead of the movie's artistic performances, as she relayed in an interview with Harper's Bazaar. 
Now, Shia LaBeouf is debunking stories he was fired from the drama flick — and he is not mincing words. Here's how it all started: In an August 24 cover story with Variety, Wilde finally addressed why Harry Styles replaced LaBeouf in the lead role of Jack. "His process was not conducive to the ethos that I demand in my productions," she explained. "He has a process that, in some ways, seems to require a combative energy." Wilde went on to suggest that the decision was made in order to safeguard her cast and crew, as she aspires to create a comfortable workplace for everyone. Despite Wilde never using the word "fired," Variety asserted that was the case in its report. Then, other outlets — including Nicki Swift — reported Wilde as hitting the eject button on LaBeouf. 
Not one to keep quiet, LaBeouf is speaking out about the casting debacle — and by doing so, has made the case for Hollywood being one big game of telephone. 
Shia LaBeouf brings receipts to the table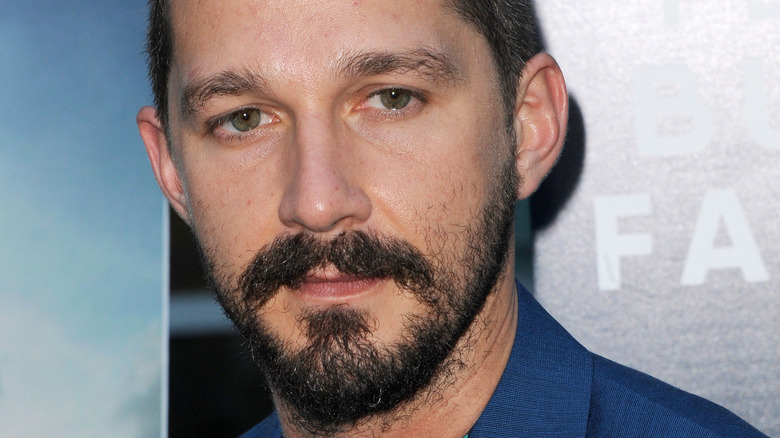 Tinseltown/Shutterstock
In an exclusive email to Looper on August 25, Shia LaBeouf vehemently denied Variety's report that Olivia Wilde fired him, saying, "The narrative circulating is false and traducing." The actor also shared text exchanges with Looper, which appeared to back up his claim he left the role voluntarily. Per the outlet — which authenticated the correspondence — LaBeouf told Wilde he needed to remove himself from the project.
In addition to the text screenshots, LaBeouf showed the outlet an email sent to Wilde on the day the Variety piece was published. "Firing me never took place, Olivia," LaBeouf wrote. "And while I fully understand the attractiveness of pushing that story because of the current social landscape... It is not the truth." LaBeouf then went on to ask the director to "correct the narrative" that has been circulating since the release of the article. Looper also spoke with Warner Bros. sources following their correspondence with LaBeouf, who told the publication that LaBeouf's exit came as a result of the actor's strained relationships with the other cast members. Meanwhile, Wilde's reps pointed out that their client "has never uttered the words 'I fired him.'"
Clearly, LaBeouf wanted to have the last word, and it appears he has succeeded.