Olivia Wilde Originally Cast A Different Actor In Harry Styles' Don't Worry Darling Role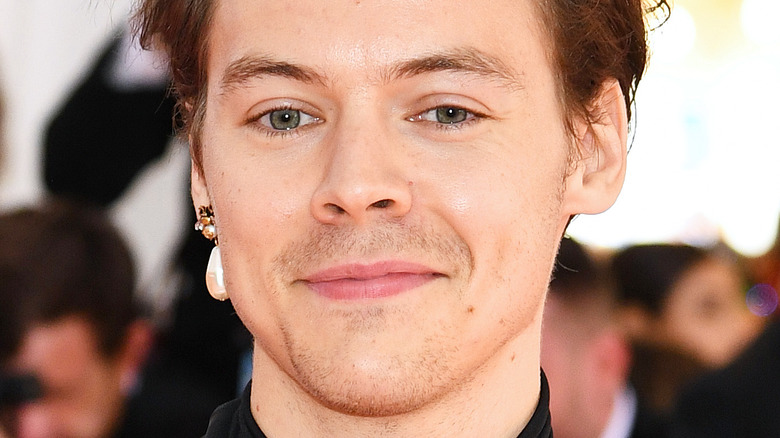 Dimitrios Kambouris/Getty Images
After surprising everyone with her directing chops on "Booksmart," Olivia Wilde is back with another film, and in a whole different genre this time. Following her directorial debut, Wilde signed on to helm the psychological thriller "Don't Worry Darling," which revolves around a "utopian experimental community" in the 1950s, per IMDb. According to Wilde herself, the film covers quite the spectrum of pressing issues, and it will run parallel to the Time's Up era.
"The most apt way to describe it is as a psychological thriller for the Time's Up era, because it does touch on the larger themes that women are grappling with at this point, which are: what is the patriarchy and how much do we actively participate in it and rely on it," she told Variety. Wilde has her work cut out for her, it seems, as the movie reportedly went through an intense bidding war among multiple outfits. Per Deadline, studios had been impressed with Wilde's performance on "Booksmart" and the film's unique concept had been the clincher. "Don't Worry Darling" ultimately went to New Line and scored an impressive slate of actors.
The highly anticipated film stars Florence Pugh, Harry Styles, Chris Pine, Gemma Chan, Kiki Layne, Sydney Chandler, and Nick Kroll. Wilde has a minor role in the film, as well. But while these names already scream "star-studded," some of these actors are replacements for the original cast, most notably Styles of One Direction and "Dunkirk" fame. Before he signed on to star in the film, this well-known actor was supposed to play his character.
Shia LaBeouf was supposed to star in Don't Worry Darling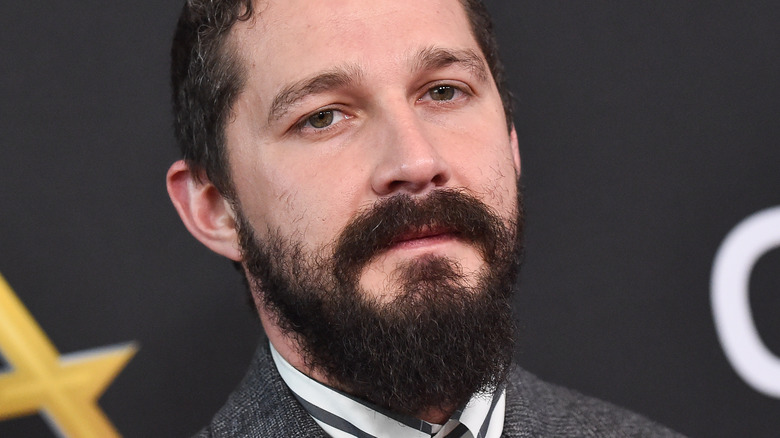 DFree/Shutterstock
It's no secret that Shia LaBeouf has been involved in a string of controversies in his career, but in 2019, he seemed to be on the cusp of a renaissance after starring in "Honey Boy." The following year, reports revealed that he was set to star in "Don't Worry Darling" alongside Florence Pugh and Chris Pine, but months later, news outlets divulged that he'd been dropped from the film due to scheduling conflicts and replaced by Harry Styles.
As it turns out, his departure wasn't voluntary, as he had been fired by Olivia Wilde. Sources told Variety that, prior to shooting, LaBeouf had already displayed "poor behavior," and his acting style had apparently "clashed" with that of his cast mates and film staff. "He is not an easy guy to work with," the insider said, adding that the actor was "off-putting" to people involved in the movie, especially Wilde.
What's interesting is that, weeks before LaBeouf's exit, Wilde had rallied behind FKA Twigs, who filed a case against the actor and accused him of "relentless abuse."
Olivia Wilde and Shia Labeouf clashed for a second time while working on a music video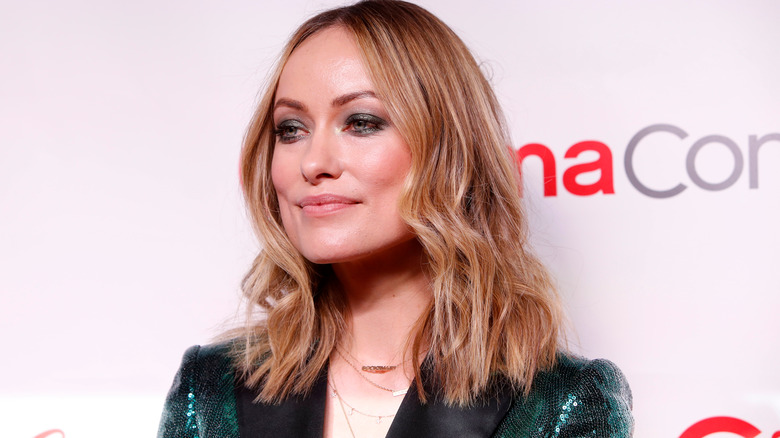 Kathy Hutchins/Shutterstock
Working together on "Don't Worry Darling" wasn't the only time Olivia Wilde and Shia LaBeouf butted heads. The two got the chance to be involved in another project a year later, on Rainey Qualley's music video for "Love Me Like You Hate Me," which stars Margaret Qualley and LaBeouf. Per The Hollywood Reporter, Wilde was initially tapped as the director, but it all came crashing down when LaBeouf refused to work with her.
The outlet revealed that when they had wrapped production, Wilde was given time to finish her cut of the video. But LaBeouf sent a version of his own cut, which he had worked on with producer Luke Turner. Wilde apparently said that she "would be happy to take a look," but LaBeouf allegedly told her that she should have responded with, "We should go with this." That seemed to be the kicker for Wilde, as she removed herself from the project immediately, saying, "I'm out."
Wilde has long been a proponent of a "no a**holes" policy when it comes to working. Following LaBeouf's exit from "Don't Worry Darling," she underscored the importance of eliminating hierarchy on-set. "It puts everybody on the same level," she said on Variety's "Directors on Directors" series. "I also noticed as an actress for years how the hierarchy of the set separated the actors from the crew in this very strange way that serves no one... I think actors would actually like to know more about what's happening there when you're pulling my focus? What is that lens change?"