Here's Where Hilaria Baldwin Is Actually From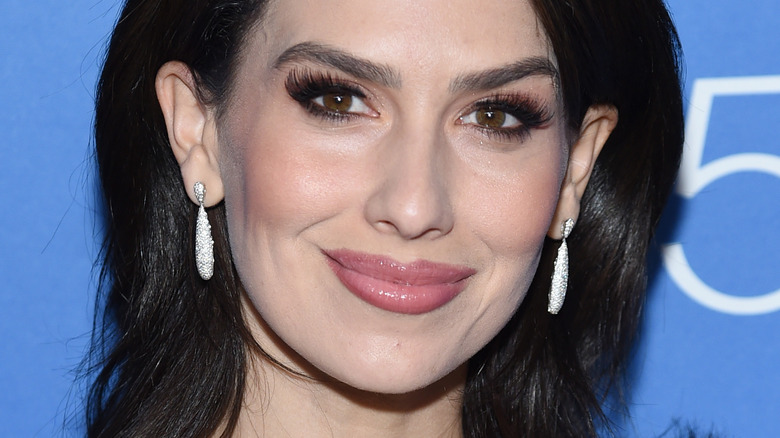 Jamie McCarthy/Getty Images
In many interviews and public appearances, Hilaria Baldwin, the wife of actor Alec Baldwin, has spoken about her childhood in Spain and her family members who live in the country. These various anecdotes, combined with an accent that has switched back and forth between a standard American English accent and a distinctly Spanish sound — as heard during a television appearance during a cooking segment on NBC's "Today" — have led many to question where the yoga instructor and entrepreneur is really from and if she is actually Hispanic.
While Hilaria has strongly denied ever having embellished her origins, including in an interview with The New York Times, it appears from a history of her public statements that she has either attempted to hide her actual ethnic background and upbringing or has made few attempts to correct the misinformation that has spread on the subject since she first entered the public eye. 
That said, Hilaria's string of odd behavior over the years has led many to wonder: where exactly is she from?
Hilaria Baldwin is from Boston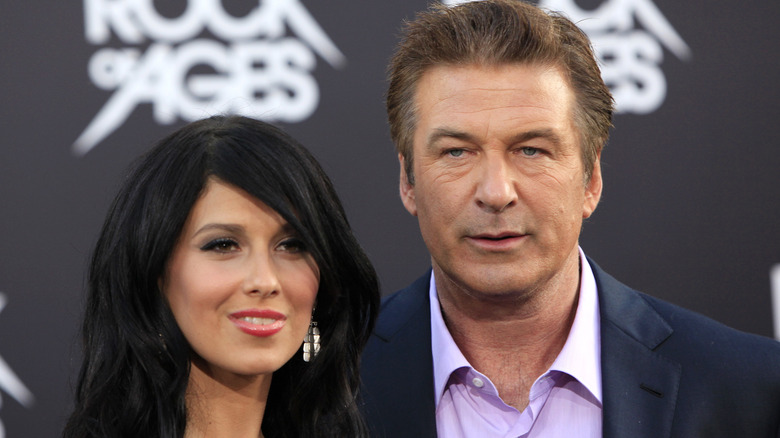 Joe Seer/Shutterstock
Speaking to The New York Times in 2020, Hilaria Baldwin clarified her origins and said, "I was born in Boston. I spent time in Boston and in Spain." During the interview, she also noted that "My family now lives in Spain" and that she "moved to New York when I was 19 years old and I have lived here ever since." While it is impossible to say how much time Baldwin actually has spent in Spain, she has given interviews in Spanish, such as one with ¡HOLA! TV during a red carpet appearance.
In a now-deleted Instagram video addressing the controversy, Baldwin did not state her exact ethnicity but reportedly described herself as "white," while confirming that her given name at birth was Hillary (via the Los Angeles Times). The outlet also referenced a yearbook photo of a Hillary Hayward-Thomas and commentary from those claiming to be Baldwin's former classmates who said that Baldwin had gone by "Hillary" when they were in school with her.
She changed her name sometime after 2009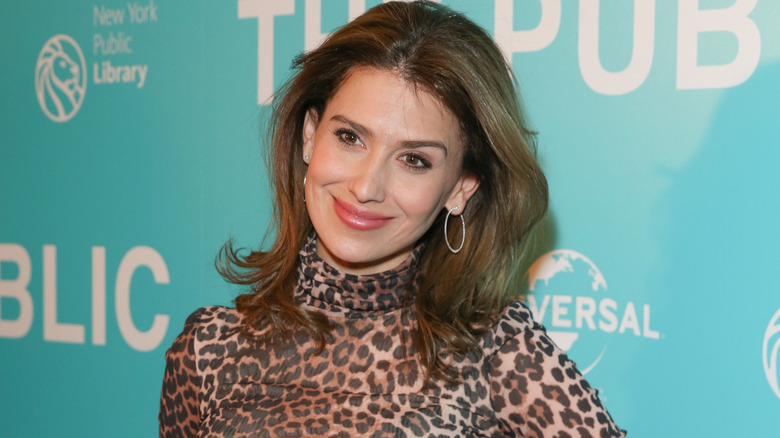 lev radin/Shutterstock
Although it is unclear exactly when Hilaria Baldwin chose to go by "Hilaria" instead of "Hillary," her former ballroom dance partner until 2009, Alexander Rechits, told The New York Times that it was "hilarious" to him and added, "It was always her desire to be considered Spanish. She had roots in Spain, her brother lived there, she visited there a lot." Despite such, Rechits pondered, "Hillary is a very good strong name, so why would you change that when you were born here and you weren't born in Spain?"
In the same interview, Hilaria also acknowledged that her six children with Alec Baldwin "do have very Spanish-influenced names" but that she chose her children's names out of a desire to honor personal connections to individuals with those names rather than out of a desire to mislead the public about her own background, which she has also described with the terms "multi" and "fluid" (via Instagram).
Providing further insight with her Instagram post, Hilaria wrote, "We all get to curate our individual expressions of our cultures, languages, who we love, what we believe in, how we dress, present ourselves." She further added that "We need to normalize the fact that we are all unique-our culture, languages, sexual orientations, religions, political beliefs are ALLOWED TO BE FLUID."