Alec Baldwin's Wife Hilaria Is More Supportive Of Him Than Ever In Cryptic Tribute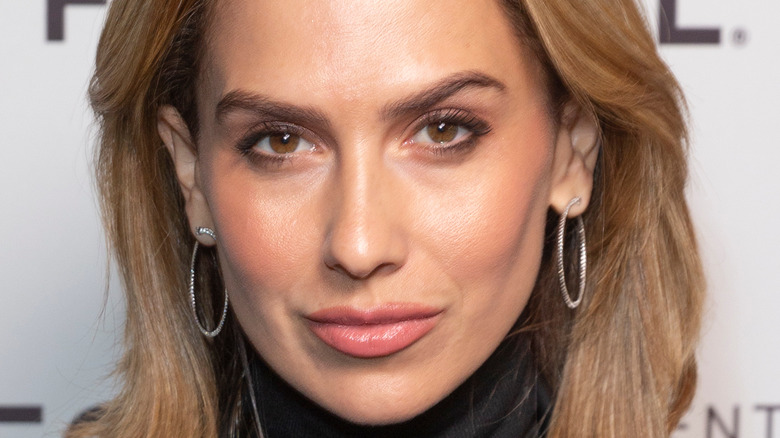 lev radin/Shutterstock
Hilaria Baldwin is doubling down on her unwavering support for her husband, Alec Baldwin, in a very big way. Alec faced a flurry of backlash for his involvement in the fatal accidental shooting on the set of the film "Rust," in October 2021. The incident resulted in the death of cinematographer Halyna Hutchins, and left director Joel Souza injured, per CNN.
Amid the tragedy, Hilaria took to Instagram to share a touching message to her husband. "'I am here, I love you, and I will take care of you.' These were the only words that came to me when we learned Halyna had died," she wrote. "The horrific loss, the torture to her family, and you, my husband, somehow put in this unthinkable nightmare." Hilaria went on to express that she was proud of her husband for speaking his truth, despite the "gossip," and "conspiracies," surrounding the actor.
Now, Hilaria is declaring her stance in an even bigger way, and is making it clear that she will always stand by Alec.
Hilaria Baldwin says Alec's 'enemies' try to 'destroy' him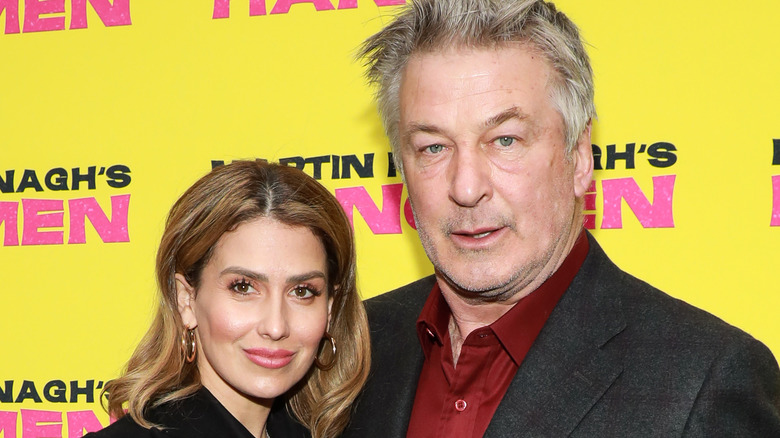 Jason Mendez/Getty Images
Hilaria Baldwin is once again speaking out in support of her husband, Alec Baldwin, and is opening up about her marriage to the famous actor. Hilaria suggested that the "darker part" of fame included constant threats from perceived "enemies."
"How many wonderful moments, meeting incredible people, doing amazing experiences, and building a family. I am forever grateful. Every day," she wrote on Instagram. Then, things took a more serious and cryptic turn. "The darker part is seeing behind the curtain at how some of this 'business' can function and the blows and sacrifices that someone in the public eye takes for speaking up for what they believe and for helping others," Hilaria continued. "Enemies of these missions seek to destroy you, in order to delegitimize your voice and purpose."
This isn't the first time Hilaria suggested that Alec had been targeted. In the aftermath of the "Rust" shooting, she claimed that "trolls" were constantly berating the actor, causing him to develop PTSD (via People). She went on to explain that while she tries to ignore negative comments, she is sometimes compelled to speak out.