Twitter Is Absolutely Tearing Apart Alec Baldwin's Upcoming Appearance At This Event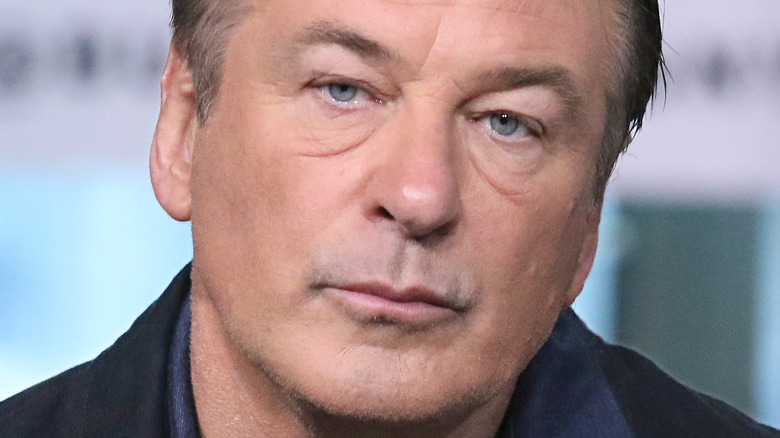 Jim Spellman/Getty Images
The Twitterverse often has feelings about news stories, and Alec Baldwin is in the middle of a Twitter tsunami over one of his upcoming appearances. Page Six reported that Baldwin has avoided public events and has kept a low profile after the accidental shooting that killed cinematographer Halyna Hutchins on the set of "Rust" in October 2021. According to the BBC, Baldwin turned his phone over to the police on January 15 as part of their investigation into the "Rust" tragedy. In early January, the outlet highlighted that police said the "30 Rock" actor wasn't cooperating with the inquiry.
Baldwin hit back at reports that he wasn't helpful to the "Rust" investigation. The 63-year-old took to Instagram to answer media reports about his lack of cooperation, saying that "any suggestion" he was being evasive with investigators was a "lie." In his Instagram video, Baldwin said, "They can't just go through your phone and take your photos, or your love letters to your wife, or what have you. That is a process that takes time." Now, in the last few days, Baldwin has found himself getting torn apart on Twitter for an upcoming appearance at a festival, landing himself at in the middle of controversy once again.
Twitter goes wild over Alec Baldwin's upcoming speaking engagement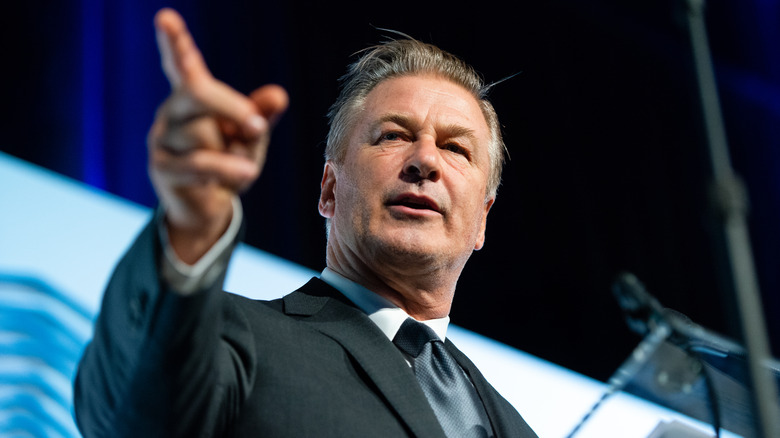 Jeffrey Bruno/Shutterstock
Twitter users went wild after Boulder International Film Festival's tweet announced that Alec Baldwin would be a "special guest programmer" at the Boulder event in March. Page Six reported the BIFF plans to screen three films that influenced Baldwin; then, the 63-year-old actor will do Q&As after each film to discuss why the films were important to him. Festival director Kathy Beeck told The Hollywood Reporter, "We're honored that this year Alec will be taking on this important role and sharing some of his favorite films with BIFF." However, the Twitter backlash to their tweet was fast and furious.
One Twitter user replied, "Your film festival chose someone who shot two people and is part of an active criminal investigation to be Special Guest Programmer?" Another outraged fan tweeted, "Is there a plan B if he is in prison? Harvey Weinstein is busy, so maybe Woody Allen?" Ouch. Users from as far away as Ireland weighed in to let BIFF how they felt. But one tweet seemed to sum up the feelings of anger many felt over Baldwin being featured at the festival, as this user wrote, "You don't support filmmaking. You're star struck. Actual crew members- who are not household names- are shot by this man & one LOST HER LIFE. Is the BIFF really this callous? I'm truly shocked. He should withdraw, or you should rescind the invitation. It's inappropriate." How will the latest chapter in the ongoing Baldwin controversy end?