What Was The Most Authentic Thing About Alec Baldwin's Interview? Expert Tells All - Exclusive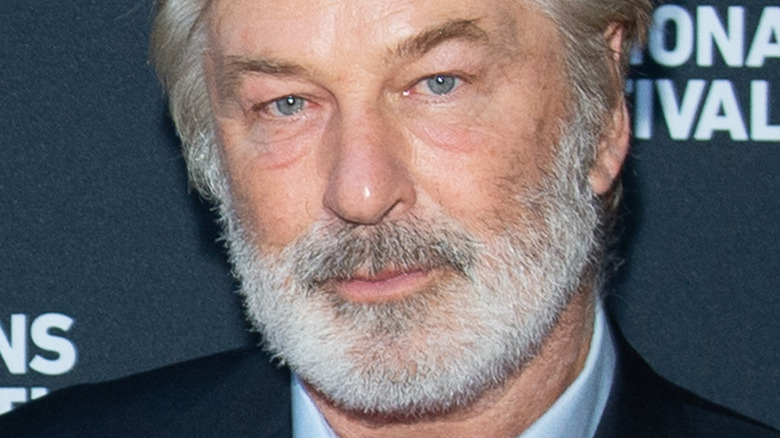 Mark Sagliocco/Getty Images
Alec Baldwin sat down for his very first interview following an on-set tragedy that left one person dead and another injured back in October. Baldwin was on the set of the film "Rust" when he was handed a prop gun that he was told was safe to use, according to The New York Times. However, something happened and the gun fired off a projectile that hit cinematographer Halyna Hutchins in the chest. Either the same projectile or another one struck director Joel Souza, injuring his arm, according to the New York Post.
During an interview with ABC News correspondent George Stephanopoulos, Baldwin said that he didn't actually fire off the gun. "The trigger wasn't pulled. I didn't pull the trigger," he revealed, according to Vanity Fair. "I cock the gun. I go, 'Can you see that? Can you see that? Can you see that?' And then I let go of the hammer of the gun, and the gun goes off. I let go of the hammer of the gun—the gun goes off," Baldwin explained. And while the actor seemed to cause quite a bit of confusion with his recollection of what happened on that tragic day, he maintains that the shooting was not his fault. Baldwin told Stephanopoulos that he did not feel any kind of guilt. "I might have killed myself if I thought I was responsible, and I don't say that lightly," Baldwin said.
There was undoubtedly a lot to analyze during the interview, so Nicki Swift reached out to a body language expert for some insight.
Alec Baldwin showed multiple sides of himself during the interview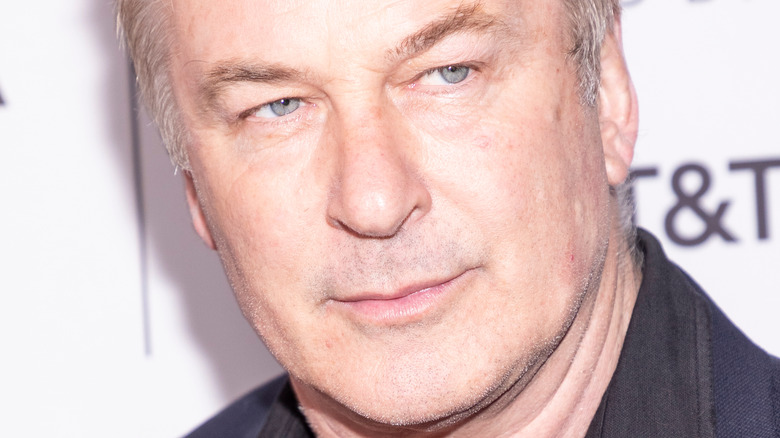 Sam Aronov/Shutterstock
There were quite a few moments that Alec Baldwin was being his authentic self during his ABC News interview, which Nicki Swift learned about thanks to Jess Ponce III, body language expert, media coach, branding expert, and author of the book "A.W.E.S.O.M.E." "Baldwin showed up with confidence, clarity, and compassion. He was measured and purposeful in everything he said. Throughout most of the interview, Alec's feet were firmly planted on the floor and he was seated halfway up on the chair with an upright torso. He was not slouching nor leaning back, as many people do during an interview. He was alert and intent and definitely wanted to shed some light on the situation," Ponce explained.
"In the midst of this interview, we also clearly got to witness multiple sides of this actor, producer, father, and human. He showed us his clear knowledge of production and the process of filmmaking. When speaking about this he looked directly at George in an authoritative, informational way. His tone was educational, yet personal. He shared his first-hand experience. When speaking about the crew he was gracious and kind, often looking down in a thoughtful way. He spoke softly and at a slower pace, as to show his solidarity," the body language expert added.
Alec Baldwin got emotional during the interview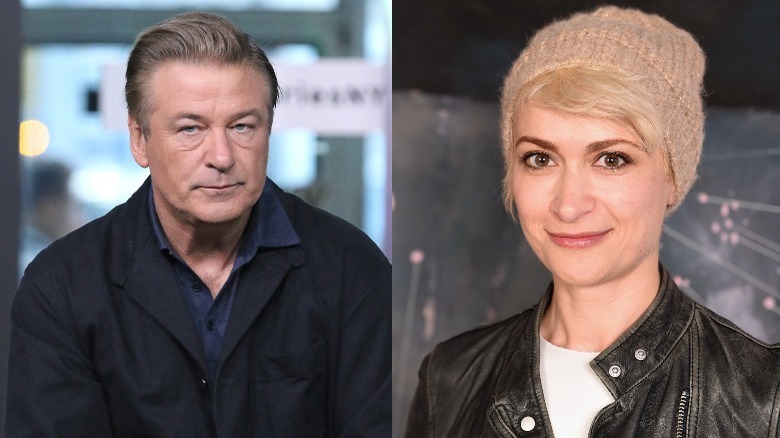 Fred Hayes & Jim Spellman/Getty
In addition, Alec Baldwin also allowed himself to be vulnerable and emotional. While the incident is still under investigation, it seems clear that Baldwin feels really terrible about what happened — even if he doesn't think it was his fault. "He shed tears when speaking about Halyna and the 'spark' she had. He also teared up when speaking about the actors he worked with such as Meryl Streep. And, his eyes softened when speaking about his own family. These emotional prompts show humanity and kindness. While he was purposeful throughout the entire interview, including these recollections, his body indicates genuine compassion. He seemed in the moment— his body relaxed, his pace slowed down, and his eyes softened. He wasn't as forceful as other moments," Jess Ponce III told Nicki Swift.
At another point during the interview, Baldwin brought up his colleagues who have been weighing in on the incident. The ones that immediately come to mind are Angelina Jolie and George Clooney. Ponce calls this portion of the interview the "most intense version of Alec." He was "resolute to show not only compassion for the overall situation but in many ways [he explained] his position without being defensive. He walked that line really well — and in potentially heated moments pulled himself back. He actually lifted his hands to catch himself and then bring them down to get back on track," Ponce continued.
Alec Baldwin had good intentions in doing this interview, expert says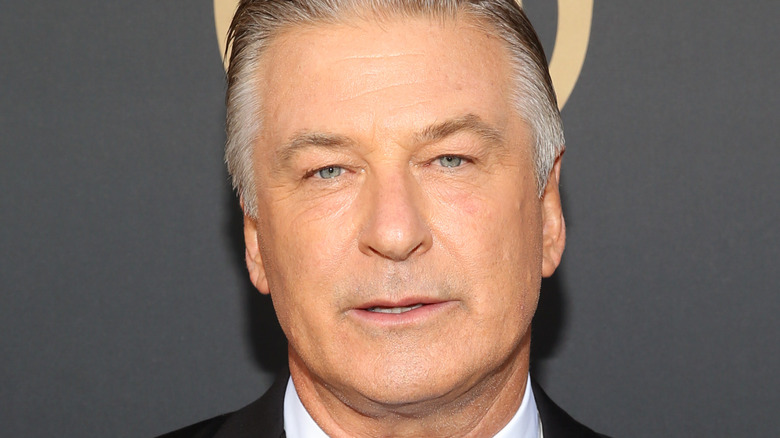 Jesse Grant/Getty Images
Many people tuned in to watch Alec Baldwin's interview with George Stephanopoulos, not knowing what he would say or how things would play out. However, Jess Ponce III believes that Baldwin had very good intentions behind his decision to talk about the tragic events of October 21. "If I was asked what seemed most authentic about Alec in this interview? I would have to say his intent — he clearly wanted to offer insights, state his position, and express his compassion. He did well on all accounts — and did so without clearly blaming anyone or being too defensive," Ponce told Nicki Swift.
It is unknown if Baldwin has any additional plans to speak out more about what happened on the set, but it seems obvious that he wants better gun safety rules implemented in the Hollywood sphere. "Every film/TV set that uses guns, fake or otherwise, should have a police officer on set, hired by the production, to specifically monitor weapons safety," Baldwin shared to his Instagram and Twitter accounts on November 8. In his interview with ABC News, Baldwin echoed those thoughts. "I don't know what happened on that set. I don't know how that bullet arrived in that gun. I don't know," the actor said. "But I'm all for doing anything that will take us to a place where this is less likely to happen again."