Fans Noticed Something Strange About Alec Baldwin's Tears During His ABC Interview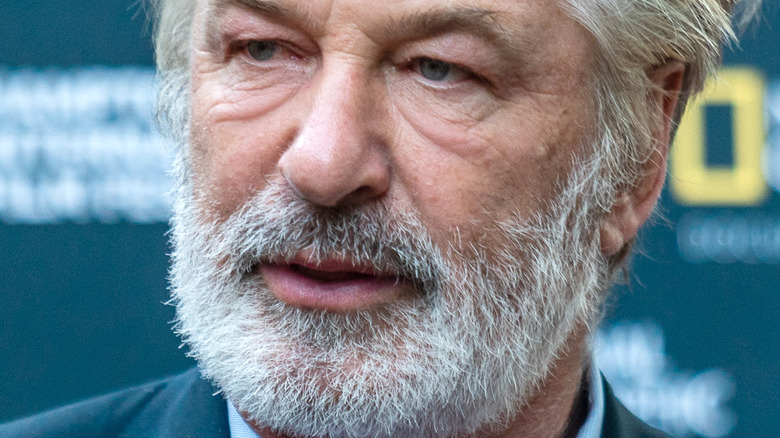 Mark Sagliocco/Getty Images
Twitter is abuzz, naturally, about ABC's December 2 interview with actor Alec Baldwin, who gave his first official interview since the deadly shooting on the "Rust" movie set in New Mexico. 
When filming in Santa Fe on October 27, a prop gun that somehow contained live rounds got fired, accidentally killing Halyna Hutchins, the film's 42-year-old director of photography, who Baldwin called "my friend," according to CNN. Questions have swirled about the incident since, including how the gun went off (it was in Baldwin's hand, but he states he didn't fire it), why it was loaded, and exactly what happened. There were also questions about the general state of the set, which was reportedly unsafe. So Baldwin had a lot to discuss when he sat down with the networks' longtime journalist George Stephanopoulos to go over the incident.
Of course, Twitter is full of opinions — whether right or wrong — about Baldwin. Many have analyzed his reactions, statements, movements, and general behavior. One of those is about his emotional response, as well as the tears he may or may not have shed.
Twitter doesn't believe the actor is real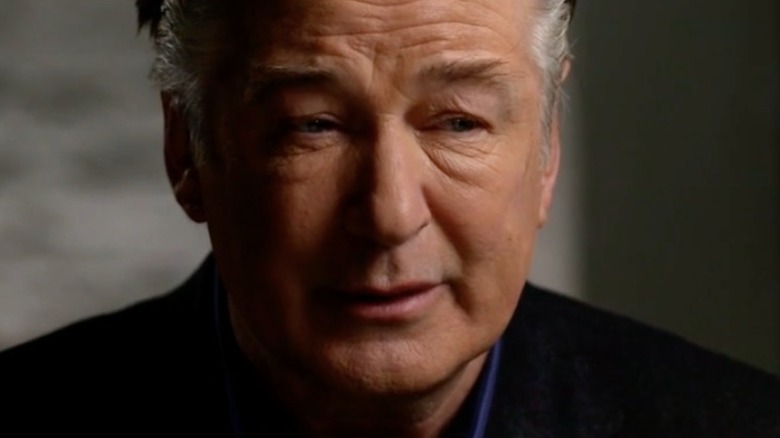 ABC News
Although it's understandable Alec Baldwin would be emotional during this interview, discussing the horrific incident that killed his friend and suspended production on the movie he was making, not everyone on social media believes him. "Someone needs to tell Alec Baldwin when you cry there are usually tears," one Twitter user said. "The sympathy card is not going over well." Another said, "Alec Baldwin on ABC making me sick with his fake a** tears and lack of culpability." One called his whole profession into question by saying, "Baldwin is supposedly an actor, how do we know these aren't fake tears?" Yet another had an interesting theory for why Baldwin was actually crying: "man those aren't real tears, you must have ate some lemonsheads before that interview."
Fortunately for Baldwin, a few others came to his defense. One person tweeted their support, saying "@AlecBaldwin covers his face as he cries. Any false crying would have been done in full-view. He seems tortured." Another asked questions in Baldwin's defense: "Do some of you think Alec Baldwin is a murderer? Do you think he wanted to kill his friend? Do you think he is faking tears? Look at that man's face. He is in Hell rn." 
Fortunately for Baldwin, there's only so much weight in the court of public opinion, and we imagine he's not paying much attention to the noise.