Here's What LL Cool J's Name Really Means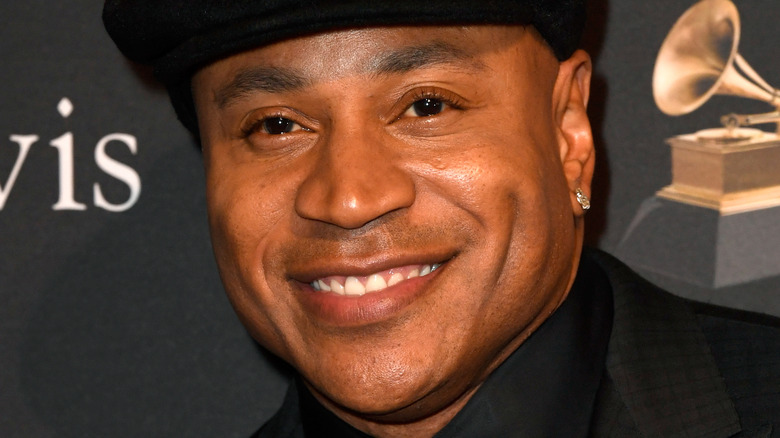 Frazer Harrison/Getty Images
For hip-hop artists, choosing a memorable rap name is crucial. Calvin Cordozar Broadus Jr. doesn't have the same ring to it as the stage name Snoop Dogg settled on, and Jeffery Lamar Williams just lacks the street cred that Young Thug immediately conveys. And, while it's true that there are an overabundance of popular rappers with "Lil" in their names these days, sometimes having a unique moniker with a meaning that's not immediately evident — like LL Cool J — can help a performer stand out from the crowd.
LL Cool J was given the less than remarkable birth name James Todd Smith. He grew up in New York City, where he found himself tempted by a life that would not have required a rap name. "I was attracted to the drug dealers in the neighborhood," he confessed on "The Queen Latifah Show" in 2015. But then a friend of his got arrested, which scared him straight.
Thanks to his grandfather's generous gift of $2,000-worth of recording equipment, LL Cool J was able to pursue his dream of making money by making music instead of committing crimes, and in a 1985 interview with Video Music Box, he recalled how he got his name out there by sending demo tapes to the record company addresses he found on rap albums. Def Jam Records co-founder Rick Rubin wrote him back, and to make sure that he could start at the top of his game, he had to get busy brainstorming that all-important rap name.
LL Cool J was trying to manifest a lot of love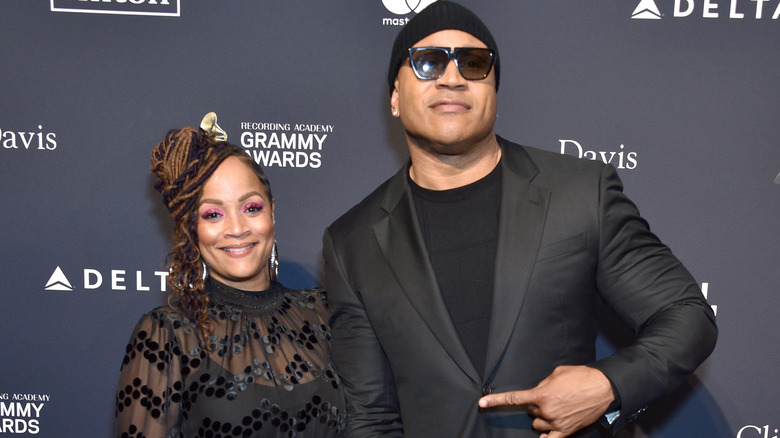 Gregg Deguire/Getty Images
On "Late Night with Seth Meyers," LL Cool J revealed that he was only 12 years old when he settled on the "Cool" portion of his rap name. "To me cool would never be played out. It seems like cool has been around since the beginning of time," he explained in his autobiography, "I Make My Own Rules." But the rapper told Meyers that a close friend of his, who went by the name Playboy Mikey D, convinced him his stage name also needed to reference being appealing to women in some way. His suggested addition was "Ladies Love," which won the teen rapper's approval. "It's like, wishful thinking," LL Cool J said. "It just felt so right, you know?"
But "Ladies Love Cool James" was rather long, so producer Rick Rubin advised him to shorten it to better fit on records, the rapper revealed on "Jimmy Kimmel Live." Meyers asked LL Cool J if women thought his full rap name was accurate, and he stated, "That's a hit and miss, bro. ... It's not a panacea, let's put it like that." He also confessed that his wife, Simone Smith, didn't seem too impressed with him when they first met. Katie Couric asked the singer what his spouse calls him, and he responded, "Not Ladies Love Cool J, that's for sure. She calls me Todd."
He considered a few name ideas before settling on LL Cool J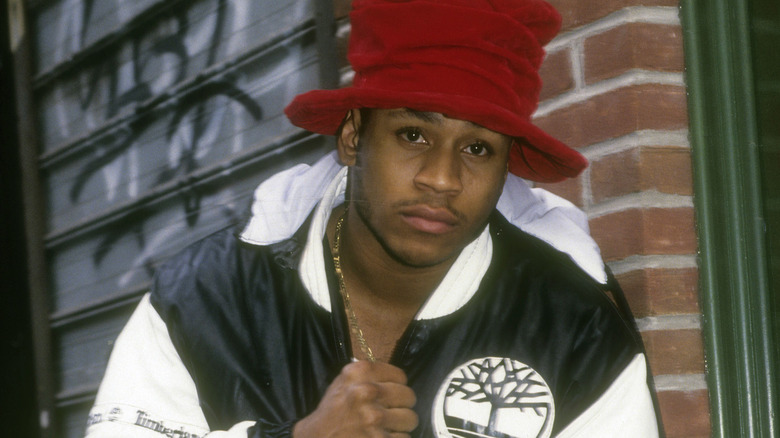 Al Pereira/Getty Images
Thanks to his acting career, LL Cool J has assumed many different names over the years. He's been Sherman "Preacher" Dudley in the thriller "Deep Blue Sea," Special Agent Sam Hanna in "NCIS: Los Angeles," and former pro football player Marion Hill in "In the House." He also tested out multiple rap names before settling on the one that we all recognize now. On "Late Night with Seth Meyers," he rapped a song he wrote when he was just 11 years old, revealing that he was calling himself "Rapper T" at the time. He also explained why he's happy he nixed another of his earlier ideas, saying, "Because Deluxe kind of sounds like a Happy Meal of some sort." In a Rolling Stone piece, Questlove recalled how LL Cool J told him that he once considered going by "J-Ski," as the "ski" suffix was once popular with many rappers. However, his grandparents vetoed the name because of its association with cocaine use. (You "ski" in the "snow.")
When LL Cool J is acting as opposed to singing, he told Glamour that he prefers for his co-workers to refer to him by his birth name. "I think that (1) It's more personal and I can connect with people, and (2) I don't want it to be about my career, my brand, my persona. I'm here working, and I just like Todd Smith on the call sheet," he explained.