What Really Happened Between Miranda Kerr And Justin Bieber?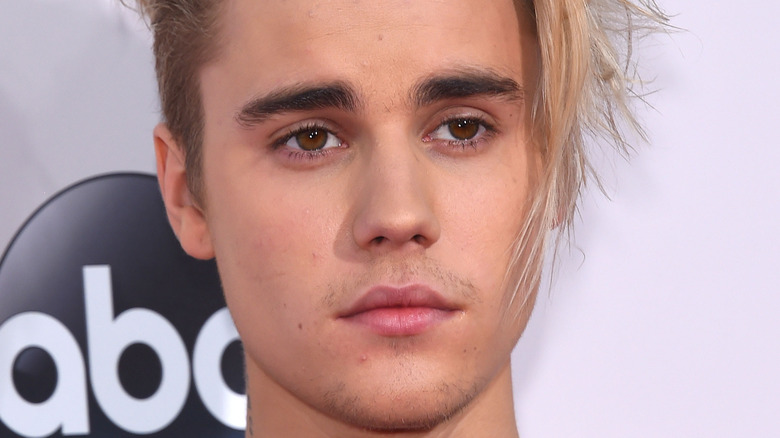 DFree/Shutterstock
Justin Bieber and his long list of famous exes have sometimes garnered more attention than his musical accolades. However, there might be a reason that the 28 year old — prior to marrying Hailey Bieber — always had someone on his arm. "I'm a relationship type of guy," the singer shared during an interview with Australian radio station KIIS 1065 (per Billboard). "I love to be in love, love cuddling. I love all that stuff." During a 2015 sit down with Men's Health, the singer again proclaimed he's a relationship guy who "loves to bounce ideas off of the person I love." 
And while his most famous relationship — outside of his marriage of course — was with singer and actor Selena Gomez, whom he dated on and off for nearly a decade, a few of BIeber's less-publicized Hollywood romances still made waves for one reason or another. For instance, Bieber was once reported to have dated Miranda Kerr, an Australian model who rose to fame as a Victoria Secret's angel. Officially, neither party has ever confirmed romantic involvement, but that hasn't stopped fans from attempting to piece together a fuller picture, based on the time they spent together. 
Did Justin Bieber and Miranda Kerr date?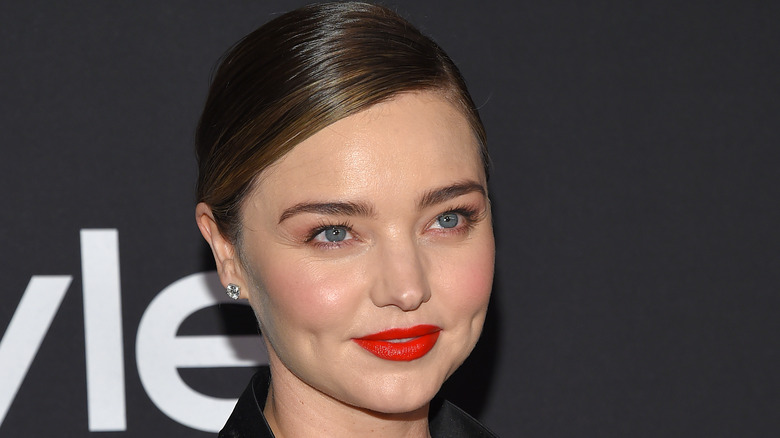 DFree/Shutterstock
Justin Bieber reportedly first met Miranda Kerr in 2012 backstage at a Victoria Secret's fashion show. That year, the singer took the stage to perform while Kerr walked the runway. Backstage, they were photographed looking especially cozy as Bieber kissed her on the cheek. However, according to various publications, things really picked up afterward. Hollywood Life noted that Bieber and Kerr "hooked up" after the show and sent each other "dirty texts." Similarly, an anonymous source spoke to E! News, sharing, "[Justin and Miranda] were all out partying until early morning and the group went back to the hotel. Bieber and Kerr were acting flirty throughout the course of the evening." The same source added, "Since their already infamous hang out, Bieber has tried to reach out to Kerr several times, but she didn't entertain his attempts at maintaining steady contact — they texted a bit here and there. He was very persistent."
Kerr, however, vehemently denied ever hooking up with the pop singer. According to TMZ, the model released a statement through her lawyer and claimed that the rumors were completely "false and defamatory." Unfortunately, this was around that time that Kerr and her husband, actor Orlando Bloom, initiated their divorce. And even though neither star has ever stated this outright, it's been rumored — among other things — that Bieber's relationship with Kerr is what led to the end of their marriage.
Orlando Bloom and Justin Bieber got into a fight over Kerr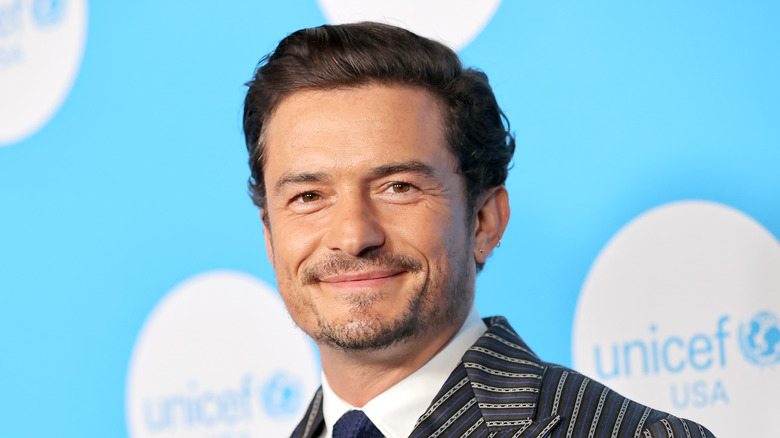 Emma Mcintyre/Getty Images
Nothing fans the flames of a rumored affair like the soon-to-be ex-husband knocking out the alleged other man. Yet, that's exactly what happened in 2013, when Justin Bieber and Orlando Bloom had a physical altercation. According to one of TMZ's sources — who claimed to have witnessed the fight — Orlando Bloom was hanging out at Cipriani restaurant with fellow A-listers, including Leonardo Di Caprio and Paris Hilton, when Bieber approached him and tried to introduce himself. And once Bloom didn't cheerily greet him back, Bieber reportedly asked him what his problem was. Then Bloom swung. A second version paints a picture of a more scandalous affair, saying that Bieber claimed to have slept with Kerr, an event that the New York Daily News appears to corroborate. According to an anonymous source close to the singer, "Bieber would 'brag' about sleeping with Kerr while he was in the studio," which supposedly spurred Bloom's anger. 
Meanwhile, the Mirror UK's report cites witnesses that drag Di Caprio into the drama. "Bieber said something to DiCaprio — I don't know exactly what, because it was seven or eight meters away. Leo brushed his hands at him, like, 'I don't care what you say.' Yeah, he flicked him away," a source shared. Whatever the true source of conflict, after video of the fight started making rounds on social media, Bieber taunted Bloom by posting a photo of Kerr in a bikini and of Bloom crying in an unrelated incident (via Page Six).