Megyn Kelly Invites Matt Lauer Accusers To Speak On Megyn Kelly Today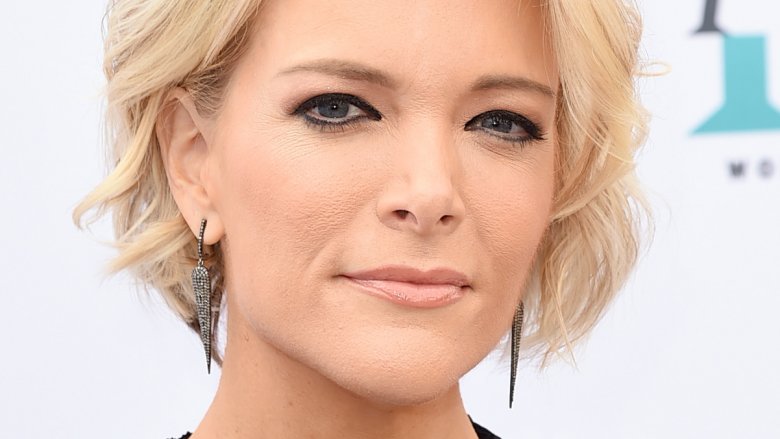 Getty Images
The TV journalist has commented on the scandal surrounding her NBC Today colleague Matt Lauer—and she's opening the door to all those who may have been affected by his alleged behavior.
On Thursday, Nov. 30, 2017, Megyn Kelly began Megyn Kelly Today by sharing the latest allegations made against Lauer, including reports of him giving a sex toy to a female co-worker and of him allegedly sexually assaulting a colleague in his office. She also shared Lauer's public apology with viewers, which was released earlier that morning.
Afterwards, Kelly invited Lauer and any of his alleged accusers to visit her show, stating, "As hard as it is to report on one of our own colleagues, we remain committed to telling people's stories if they choose to come forward and the women in this case, too, the Matt Lauer case, are invited and welcome to do exactly that on this show."
She continued, "We have been that place in all the other cases and we will be that place—as well as for the accused—here on this hour."
The previous day, Kelly had commented on the allegations against Lauer, telling viewers, "This one does hit close to home."
"I, too, have known Matt for a long time. He has been a friend, and kind and supportive to me and my transition to NBC News. I see the anguish on my colleagues' faces. But when this happens, what we don't see is the pain on the faces of those who've found the courage to come forward. And that is a terrifying thing to do," she stated, in part.
"We are in the middle of a sea of change in this country, an empowerment revolution in which women who, for years, have felt they had no choice but to simply deal with being harassed at work are starting to picture another reality, to feel that change is within their grasp," she went on. "As painful as this moment is for so many here at NBC, Today, at CBS earlier this month, at Fox News over the last year, in Hollywood this fall, it is a sign of progress of women finding their voices, their courage, and of the erosion of a shameful power imbalance that has been in place for far too long."
As Nicki Swift previously reported, Lauer was fired from the Today show after a colleague reported his alleged sexual misconduct. According to Page Six, Lauer sent revealing photos to female staffers while covering the 2014 Winter Olympics in Sochi, Russia. Variety reported that he'd once sent a female coworker a sex toy with a note on how he'd like to use it on her and had exposed himself to another female colleague, who he'd later allegedly reprimanded for declining sex. He'd also allegedly played a game called "f***, marry, or kill" with co-workers, saying who he'd most like to sleep with.
The New York Times also reported their own disturbing report of Lauer's alleged behavior. The paper detailed a woman's account of being sexually assaulted by the former Today show co-anchor, who passed out during the alleged incident and later woke up on the floor of his office (via The Blaze).
While we wait for more details to emerge about the former face of the Today show, read up on the shocking truth about Lauer's firing.