Rosario Dawson And Eric Andre Call It Quits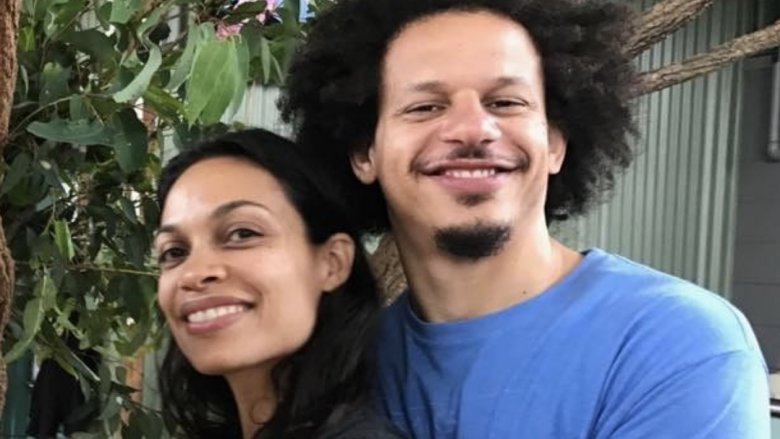 Instagram
These two lovebirds have gone their separate ways.
E! News reports that Rosario Dawson and Eric Andre have broken up. Fortunately, however, the pair are said to still remain close. "Rosario and Eric went their separate ways. They are still friends and wish each other the best," a source told the celebrity news site. "They did have some great times together over the year as a couple."
Dawson, who went public with her relationship with Andre back in February 2017, previously opened up about their romance during an appearance on The Late Show with Stephen Colbert in April. During the interview, she discussed how some people like Chance the Rapper wouldn't believe she was actually dating Andre, which prompted her then-boyfriend to share photos online as proof.
"He started posting more pictures of like our tongues touching and stuff, like personal pictures," Dawson told host Stephen Colbert. "I was like, 'You're still a millennial man. You don't post the tongue pictures!'"
But, of course, Andre didn't only post some PDA-heavy pictures during their time together. He also proved he was boyfriend material by taking care of Dawson after she had emergency surgery for a ruptured cyst on her ovary. "He took care of me in an adult diaper. That is love," she explained.
While we wait for more details about the couple's split, read up on all the other celeb pairings who ended their relationships in 2017.