Chris Rock's Reported Joke About Turning Down Oscars Hosting Gig Infuriates Twitter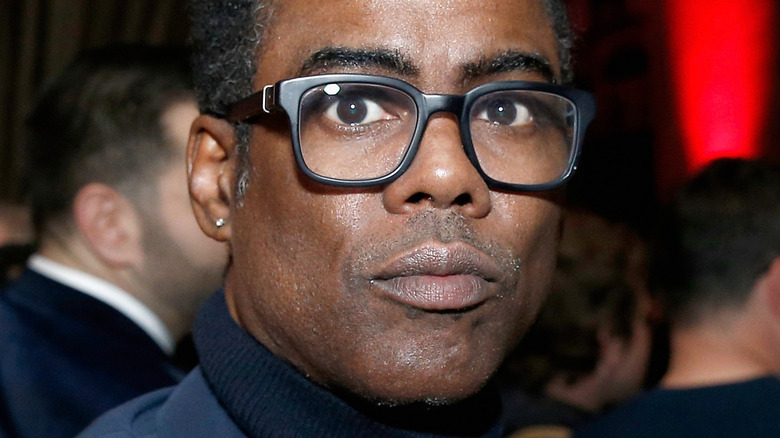 Brian Ach/Getty Images
Firing back! Less than six months after Will Smith stormed the Oscars stage and slapped Chris Rock over a joke regarding Jada Pinkett Smith, Rock's finally clapping back at the Academy — and disappointing fans who wish he wouldn't have in the process. 
Since the slap, Rock has kept relatively quiet regarding the situation. Smith, on the other hand, has been vocal with the regret he has for his actions. Immediately following the situation, Smith took to social media to apologize, saying his behavior was "unacceptable" and that he was "embarrassed" about what he did. Then, in July, Smith doubled down on his apology in a video addressed to Rock. In the clip, Smith apologizes directly to Rock — something he didn't do in his Oscars acceptance speech — and explained he's ready to talk when Rock is. However, Rock has declined all of Smith's past invitations to talk thus far.
But, while Rock might not be ready to speak to Smith, it seems he is finally ready to speak out. In July, the comedian spoke out for the first time, saying that "anyone who says words hurt has never been punched in the face," via Harper's Bazaar. And after that foray into joking about she slap, Rock hinted that it wouldn't be his last. That is until now, because after making a contentious joke about the slap at his latest comedy show, fans are now firing back at the comedian. 
Chris Rock compared hosting the Oscars to OJ Simpson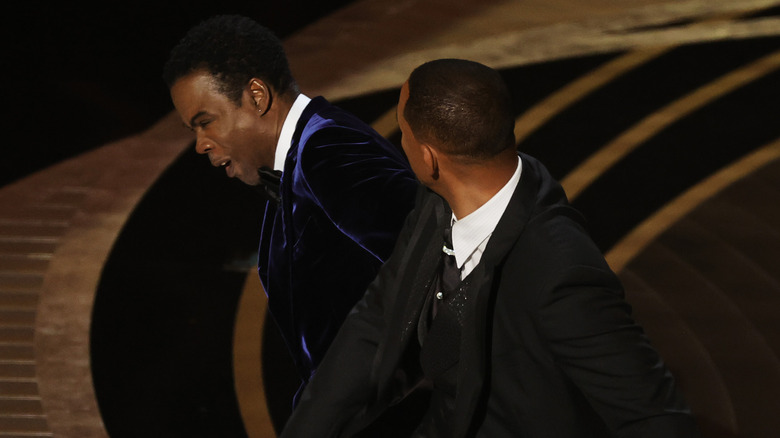 Neilson Barnard/Getty Images
During a comedy show in Phoenix the weekend of August 27, Chris Rock fired back at the Oscars for asking him to host the upcoming 2023 award show. Denying the request to host again, Rock went on to say that him returning to the Oscars stage would be like a criminal returning to the scene of their crime, per the Los Angeles Times. Taking the joke even further, Rock then compared his return to OJ Simpson and Nicole Brown Simpson, saying it would be like if Nicole went back to where she and OJ were before being murdered.
But, while fans were happy that Rock is finally speaking out, many fans weren't happy with Rock's response — especially the comparison to Nicole Brown Simpson. Taking to Twitter, many fans thought the joke was insensitive and inconsiderate. Airing their grievances online, one fan wrote, "I didn't know that Chris Rock was this much of a bi***." Adding to that, another fan wrote, "I've been on Will Smith's side from the start and I'd fully support him slapping Chris Rock again." Yet, while many were unhappy with the way Rock broke his silence, some fans chose to stick up for Rock. "You do realize he's saying that to get a rise out of people, right? He's a comedian..." one fan wrote. Another fan added, "Get what Chris Rock is saying.... bit dramatic, not really funny. Both learned something, just move on."