How Candace Parker Made History In The WNBA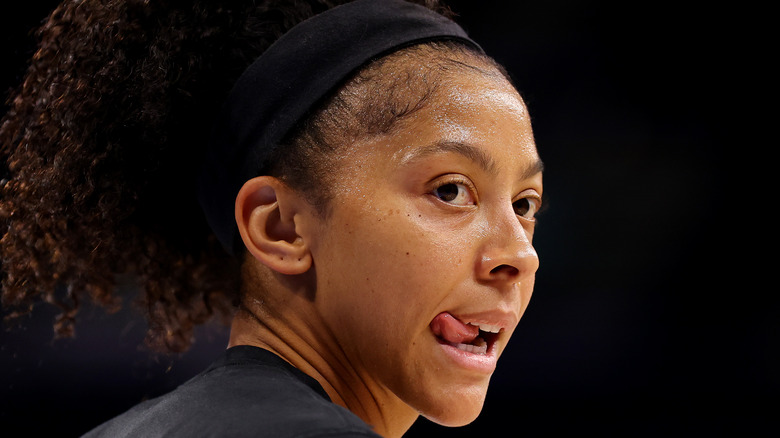 Michael Reaves/Getty Images
Candace Parker is on track to becoming one of the greatest female basketball players of all time. In 2008, Parker was selected by the Los Angeles Sparks as the first overall pick in the WNBA Draft that year, according to USA Today. During her first season with the team, she made history as the first WNBA player to win Rookie of the Year and the Most Valuable Player in the same year. 
The only NBA stars to have accomplished such a goal was Wilt Chamberlain and Wes Unseld. "I think it's just as important for guys and girls to understand that leaders can come in different shapes, sizes, backgrounds, whatever," Parker said during an interview with Refinery29. "I think it's just about taking a step forward and making people understand, I am not trying to be one of the boys when I am on the show," she added. "I'm trying to be one of the players."
While the WNBA star continues to crush it on and off the court, Parker managed to make history once again. 
Candace Parker scored a major career win in her hometown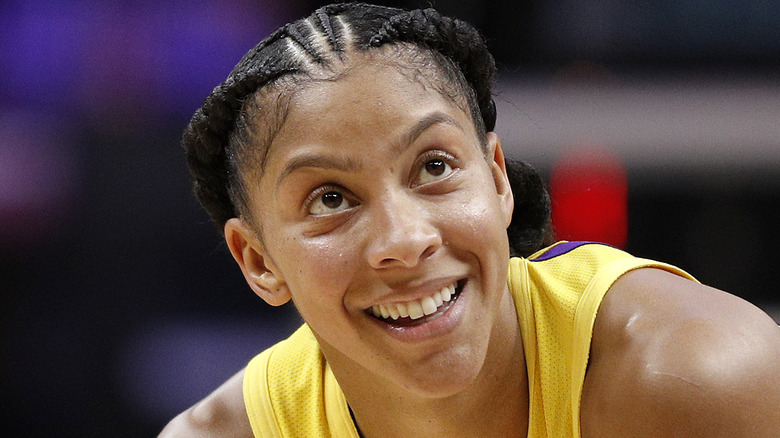 Meg Oliphant/Getty Images
It's all buckets for Candace Parker, as she is the first WNBA player to reach over 6,000 career points, 3,000 rebounds, and 1,500 assists, according to CNN. The WNBA player — who spent 13 seasons with the Los Angeles Sparks before joining the Chicago Sky team in 2021 — led her team to a massive victory against the Connecticut Sun. In that game alone, Parker had 11 rebounds, seven assists, scored 25 points, and successfully blocked her opponents four times, per USA Today. 
"There was something about going to where you started playing the game," Parker said during a 2021 interview with The Detroit News. "To win at home, I'm just now recognizing it a little bit. How special that really is," she added. Parker, who also happens to be a Chicago native, was responsible for helping her team, the Chicago Sky, win their first WNBA title in the franchise's history back in October 2021, according to NPR. "It feels amazing," the WNBA player said. "Look at the city, man. They all showed up." 
And, that's not all. Parker is officially the oldest player to have 10 rebounds and score 30 points in a game in WNBA history, per ESPN. Aside from scoring a major win back home, she also had the opportunity to win big for the United States. 
Candace Parker is a two-time Olympic gold medalist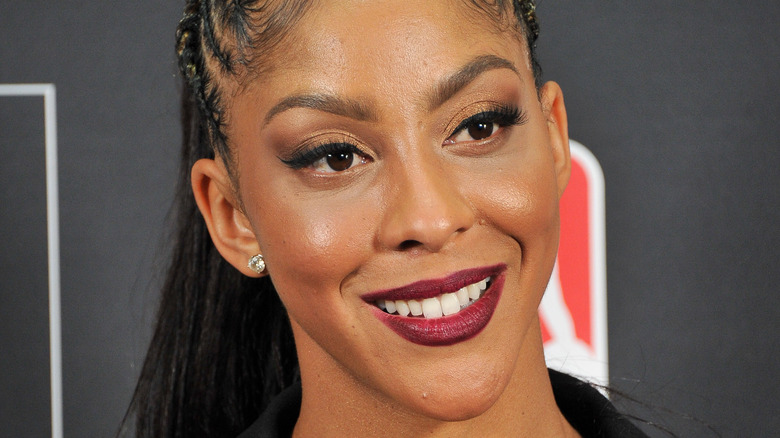 Allen Berezovsky/Getty Images
In 2004, Candace Parker impressed the masses after winning a gold medal for the USA Women's U18 team with an average of 16.6 points every game, according to Sports Illustrated. Parker also went to the Beijing Olympics in 2008 to represent Team USA, leading them to victory against Australia and scoring her first gold medal. She won her second gold medal during the 2012 Olympic Games in London. Although Parker was a two-time Olympian and a key factor in bringing home the win for Team USA, she was shocked to find out she hadn't been selected for the 2016 Summer Olympics in Rio.
Despite outshining other players during the Team USA camp, Parker claims coach Geno Auriemma didn't want her on the team. "I don't think I personally fit," she said during an interview with Bleacher Report. "I don't think Geno wanted me on the team." The basketball player also believes she was judged as an individual rather than by her performance. "I think it is one of those things where it's like, 'Cool, like just tell me and then don't beat around the bush,'" she added. 
Regardless of who attempts to snub Parker throughout her career, there is one thing no one can take away from her: She is a legend who continues to make history in her profession.