Matt Lauer's Ex-Wife Comments On Sexual Misconduct Allegations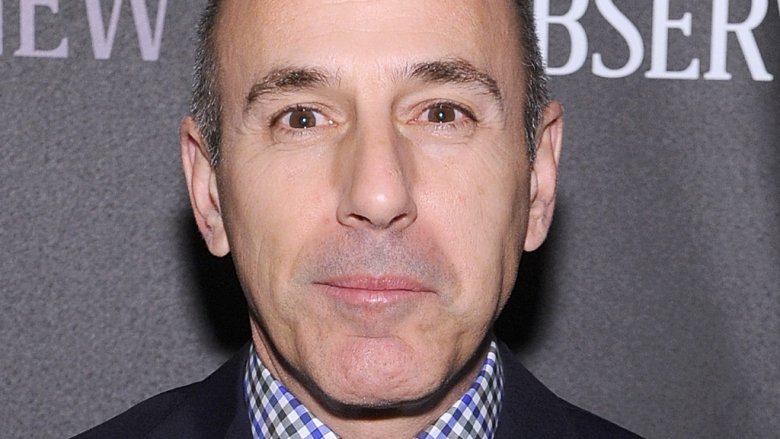 Getty Images
The journalist's ex has something to say.
On Thursday, Nov. 30, 2017, Matt Lauer's ex-wife, Nancy Alspaugh, spoke with Entertainment Tonight about the recent allegations of sexual misconduct brought against her one-time husband—and his firing from NBC News.
"I was shocked because he's been such a stalwart at that network and in that job," said Alspaugh, who was married to Lauer from 1981 to 1988. "He's been the best person that's ever held that job and I couldn't imagine that anything that he would have done — that would have been so out of character for him —  that would have caused that reaction."
She went on to call Lauer "incredibly nice, incredibly charming and incredibly willing to help anybody." Alspaugh noted, "I never saw him as a power monger or somebody who would abuse his position in any way."
"That's why it's so shocking, I think, for the people that really know him and really love him and they want to get the good stuff out. I want to get out the fact that he made a contribution to my nonprofit, that he helped me when my husband died," Alspaugh continued. "The selfless, giving part of him, which people tend to forget whenever this kind of a situation comes up. He would give you the shirt off his back if you really needed it. He did that for everybody. From the lowest person on set to, you know, the highest powers."
Alspaugh, who said she has given Lauer her support, added that she believes that some of the sexual misconduct allegations brought against her ex may not be true, and she urged people to think twice about reporting on the accusations, due to Lauer's kids. "There are three children and that's — I think it's important to be aware that this can destroy a family," she said. "Reporting on accusations before they know whether they're real or not."
As Nicki Swift previously reported, Today show co-anchors Savannah Guthrie and Hoda Kotb revealed that Lauer had been fired from NBC News on Wednesday, Nov. 30, 2017, following a "detailed complaint from a colleague about inappropriate sexual behavior in the workplace."
Later reports indicated that Lauer had given a female coworker a sex toy with instructions on how he'd use it on her, while others claimed that he'd raped a colleague in his office.
On Thursday, Nov. 30, Lauer, who shares three kids with wife Annette Roque, released an apology, stating, "There are no words to express my sorrow and regret for the pain I have caused others by words and actions. To the people I have hurt, I am truly sorry."
He added, "Some of what is being said about me is untrue or mischaracterized, but there is enough truth in these stories to make me feel embarrassed and ashamed."
While we wait for more details to emerge about Lauer's sexual misconduct scandal, read up on the shocking truth behind his termination from NBC.