Geraldo Rivera Reacts To Recently Unearthed Bette Midler Interview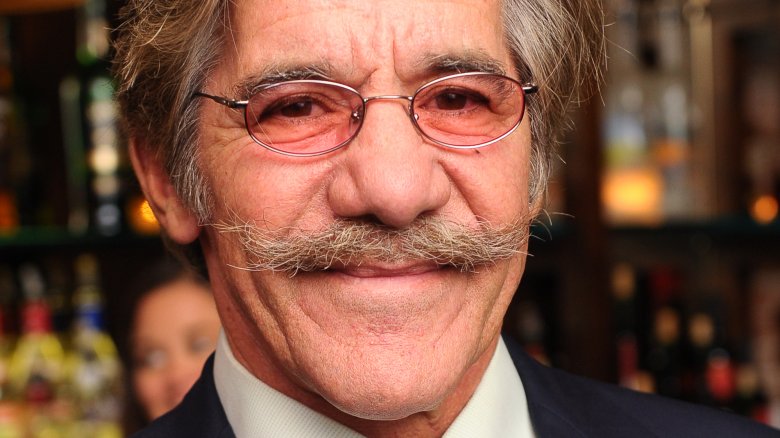 Getty Images
The Fox News correspondent spoke out about his alleged sexual assault of Bette Midler.
On Friday, Dec. 1, 2017, Geraldo Rivera tweeted out his response to a recently unearthed video of an interview between Barbara Walters and Midler, during which the actress accused him of giving her alkyl nitrite against her will and groping her.
"Although I recall the time @BetteMidler has alluded to much differently than she, that does not change the fact that she has a right to speak out & demand an apology from me, for in the very least, publically embarrassing her all those years ago," Rivera wrote. "Bette, I apologize."
Prior to his apology, Rivera also commented on his 1991 memoir, in which he claimed he'd touched Midler's breasts. He tweeted, "27 years ago I wrote a tawdry book depicting consensual events in 1973-45 years ago-I've deeply regretted its distasteful & disrespectful tone & have refrained from speaking about it."
He added, "I'm embarrassed & profoundly sorry to those mentioned-I have & again apologize to anyone offended."
As Nicki Swift previously reported, Rivera made headlines earlier in the week for comments about TV journalist Matt Lauer's termination from NBC News following allegations of sexual misconduct. "Sad about @MLauer great guy, highly skilled & empathetic w guests & a real gentleman to my family & me," he tweeted on Nov. 29. "News is a flirty business & it seems like current epidemic of #SexHarassmentAllegations may be criminalizing courtship & conflating it w predation."
The 74-year-old later apologized for his statements, writing, "Reaction to my tweets today on #sexharassment makes clear I didn't sufficiently explain that this is a horrendous problem," adding, "Long hidden-Harassers are deviants who deserve what is coming to them. Often victims are too frightened to come forward in a timely fashion. I humbly apologize."
However, the damage was already done, as the interview with Midler was quickly discovered online and later shared by Midler herself on her Twitter page. "I feel like this video was a gift from the universe to me," she wrote. "Geraldo may have apologized for his tweets supporting Matt Lauer, but he has yet to apologize for this. #MeToo."