Ashton Kutcher Reveals Major Physical Change After His Health Scare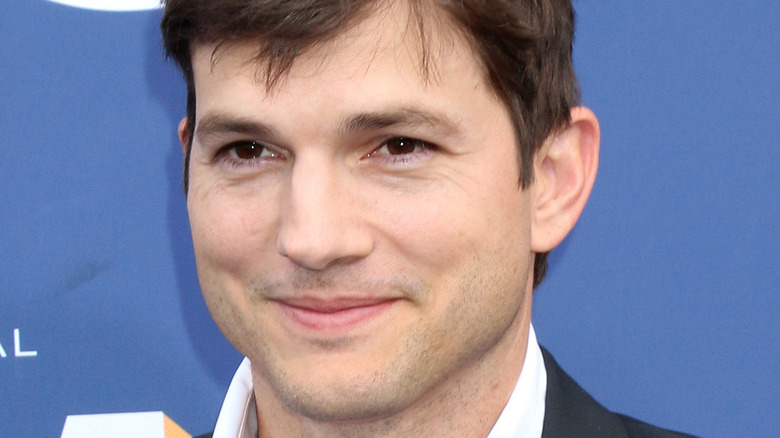 Kathy Hutchins/Shutterstock
Ashton Kutcher recently revealed that he suffered a health scare a few years ago that really put everything into perspective for him. The actor was diagnosed with vasculitis, an extremely rare autoimmune disorder that restricts blood flow and causes inflammation, according to Mayo Clinic. At the time, Kutcher did not make his health scare known to the public.
In August, Kutcher broke the news in an interview on "Running Wild with Bear Grylls: The Challenge." He said, "Like two years ago, I had this weird, super rare form of vasculitis that, like, knocked out my vision, it knocked out my hearing, it knocked out, like, all my equilibrium" (via Page Six).
Kutcher explained to Grylls that the disorder left him unable to see, hear, or walk and that he was "lucky to be alive," later clarifying in a tweet that he is no longer battling the disorder. "I fully recovered. All good. Moving on. See you at the 2022 NY Marathon w/Thorn," Kutcher wrote. 
The "No Strings Attached" actor is known for prioritizing philanthropy, so his new focus on running the marathon for his non-profit, Thorn, shouldn't come as a surprise. His body transformation, on the other hand, might be turning heads.
Ashton Kutcher's preparation for the 2022 New York Marathon has caused him to undergo a major physical change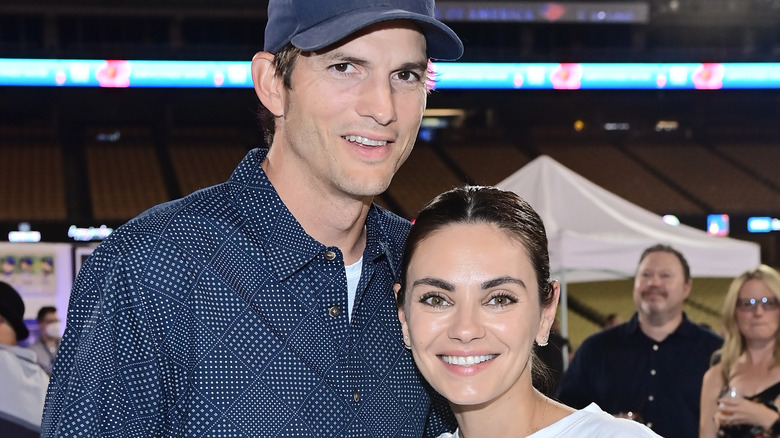 Stefanie Keenan/Getty Images
Ashton Kutcher is currently training for the 2022 New York City Marathon scheduled for November 6. In an interview with Entertainment Tonight, he explained that preparing to run this marathon has taken "months of dedication and focus." Kutcher is running to raise money and awareness for the non-profit Thorn, which he co-founded Demi Moore a decade ago. According to Thorn's official website, the non-profit "build[s] technology to defend children from sexual abuse." Thorn's technology helps prevent child sex trafficking and child pornography from being distributed on the internet. "The marathon itself is an elevating opportunity for the work that we have been doing for over a decade with Thorn," Kutcher told ET.
The actor is so focused on taking advantage of this opportunity that he's even undergone a significant body transformation while training. "The biggest change physically has been the transfer of muscle mass from upper body to lower body. I've lost about 12 pounds," he said. 
The actor also revealed that his wife, Mila Kunis, has been "super supportive" of his journey in preparation for the marathon. This weight loss comes after his hospitalization for vasculitis a few years ago, according to Page Six, but fans have nothing to worry about as it's simply a result of his intense training.