What Really Happened Between Kathryn Dennis And Whitney Sudler-Smith?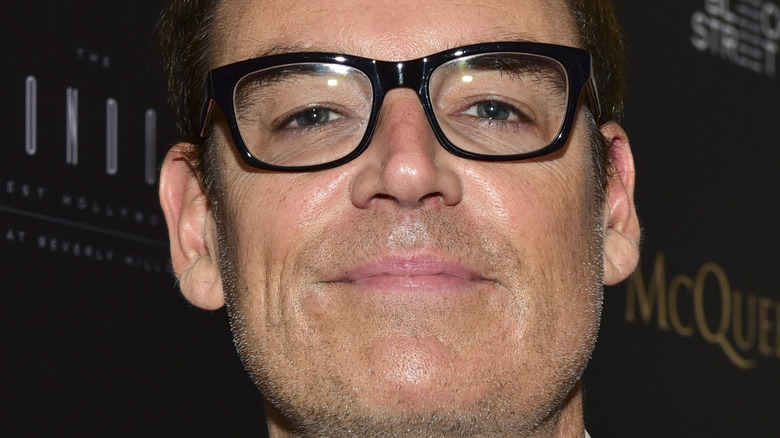 Rodin Eckenroth/Getty Images
"Southern Charm" stars Kathryn Dennis and Whitney Sudler-Smith seem to have complicated relationships with everyone in the cast — including each other. Is it love? Is it hate? Is it something in between? 
While Sudler-Smith is no longer a member of the main "Southern Charm" cast, he does still appear on the show in a friend capacity. Plus, he's the show's original creator and producer. Meanwhile, Dennis, who has appeared on the show in every season since the beginning, has generated much of the series' main conflicts and drama over the years. From her on-and-off again relationship with Thomas Ravenel, her mental health crises, the birth of her two children, and her journey with sobriety, the model is one of those people who seems born for reality television stardom. 
Over the show's eight seasons, Dennis and Sudler-Smith have often butted heads. But their relationship is deeper than it might seem on the surface. 
Whitney and Kathryn have hooked up at least twice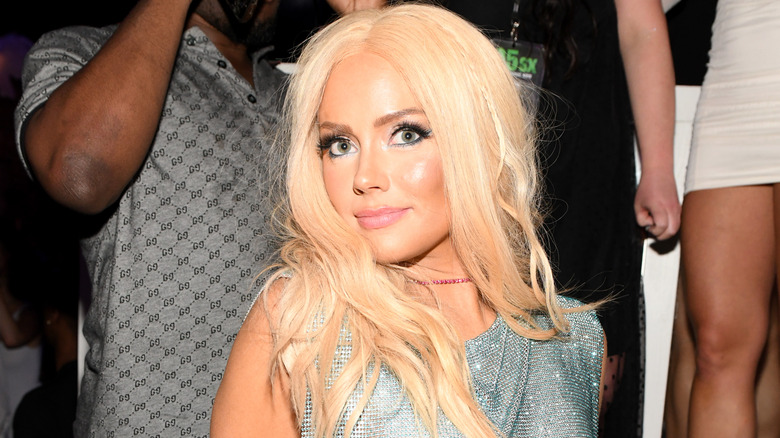 Derek White/Getty Images
Back in 2016, Kathryn Dennis and Whitney Sudler-Smith spilled the beans on "Southern Charm" that the two had hooked up — a relatively shocking revelation considering how antagonistic they tended to appear together onscreen. On a visit to "Watch What Happens Live," Dennis further revealed that the hook-up wasn't just a one night thing. "It was more than what was talked about. As in, it wasn't like a one-night mistake, like [Sudler-Smith] said," she clarified. "But we were, like, basically together, dating, whatever you want to call it, for about a week-and-a-half, two weeks. But I was staying with him." Two weeks may not be exactly what you'd call "long term," but it was enough that Dennis actually found herself eating breakfast with Sudler-Smith's mother, Patricia Altschul. Fans of the show know what this means.
But while Sudler-Smith downplayed the relationship in 2016, he outright denied that they'd hooked up again a few years later, as Dennis revealed on the show in Season 6. After a little prompting from castmate Cameran Eubanks (via People), Dennis confirmed that she and Sudler-Smith had had a "little rendezvous." Sudler-Smith denied the encounter ever happened throughout the rest of the season, not that anybody was really buying it.
Kathryn and Whitney are done with each other ... for now
These days, it looks like there is little love lost between Whitney Sudler-Smith and Kathryn Dennis. Dennis took aim at both Sudler-Smith and his mother, Patricia Altschul, in a recent TikTok video, in which she mouthed the lyrics, "Hate those mamas who be like 'I didn't raise him like that,' Well B**** who did?! Huh? Who taught him that? PATRICIA?" Yeah, that seems pretty pointed!
Meanwhile, Sudler-Smith now has his eye on a different "Southern Charm" cast-member — one whom he doesn't deny hooking up with: Naomie Olindo. On the show, now in Season 8, Olindo admitted to costars Austen Kroll and Leva Bonaparte that she and Sudler-Smith had made out, and that he had spent the night at her house but nothing happened. Later, Sudler-Smith told Kroll that Olindo has been a "great naked shoulder to cry on," per Bravo.
As for Sudler-Smith and Dennis, we'd say there's no hope for them in the future, but these two have surprised us plenty of times in the past.