What Alyson Stoner Revealed About Her Sexuality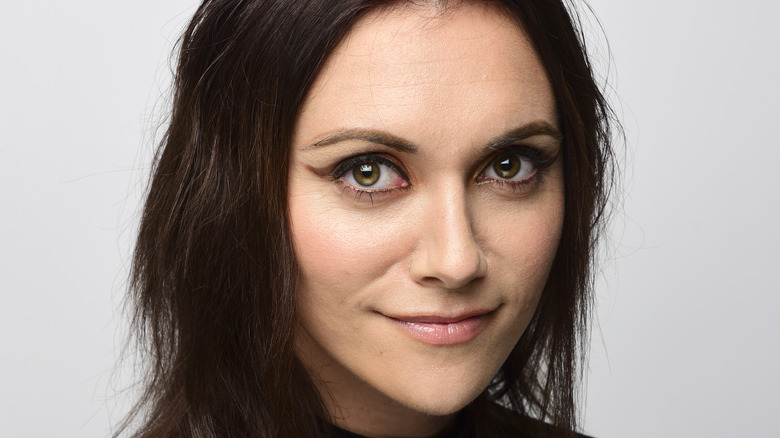 Vivien Killilea/Getty Images
The following article includes mention of suicide.
Since the age of 6, Alyson Stoner has appeared in some of the most classic films and television shows like "Cheaper by the Dozen," "Drake & Josh," "Step Up," and "Phineas and Ferb" to name a few, per IMDb. The child actor wasn't just making waves in the industry at a young age; she also showed off her moves on some of the biggest hip-hop music videos when she was 9 years old. She starred in several of Missy Elliot's videos like "Work It," "Pass That Dutch," and even made a short appearance in Eminem's "Just Lose It." 
From the outside looking in, Stoner was living every kid's dream. However, behind closed doors, she was living a nightmare. "Nothing was designed for me to end up ... 'Normal.' 'Stable.' 'Alive,'" she wrote in a personal op-ed for People. "The Loud House" star also shed light on the grueling conditions she endured as a child actor — including how she was encouraged to become emancipated so she could work longer hours to make her more hirable. "Then it hits me. My childhood is officially gone," the Disney star added. 
In addition to the emotional and physical stress Stoner experienced as a child star, she was also trying to come to terms with her sexuality.
Alyson Stoner remembers the first time she fell in love with a woman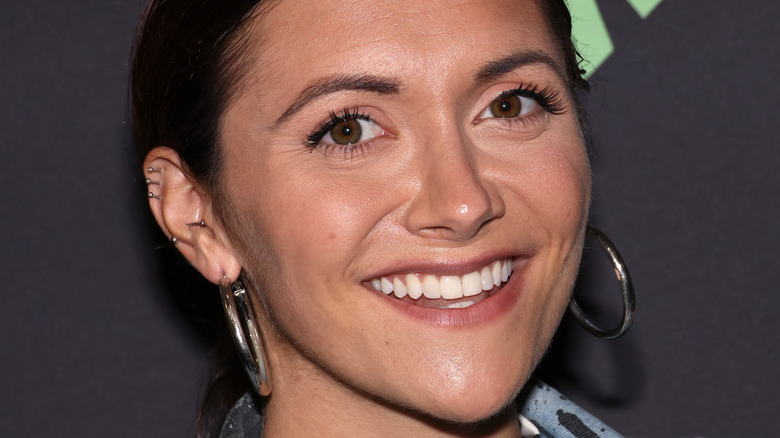 David Livingston/Getty Images
Alyson Stoner recounted to Teen Vogue the defining moment she realized she was attracted to the opposite sex for the first time. The woman who captivated Stoner and helped her see the world in a different light happened to be the dance instructor of a workshop she went to. "Her smile was the most electrifying thing I'd ever seen," she wrote. The actor remembers texting her mom and best friend immediately after to gush about the woman she had just met and the feelings she had in that moment. "I think she's going to be in my life for a very long time," Stoner told them. 
Although she ended up falling in love with the young lady, Stoner said she was afraid to come to terms with her sexuality due to her religious beliefs. "My faith at that time played a large role in every aspect of my life, and my worldview neither supported nor accepted same-sex relationships," she wrote. The dancer shared with Teen Vogue that people in Hollywood advised her if she were to come out, it would ruin her career. "My dream and all I'd worked tirelessly for since the age of 6 was suddenly at risk," she added. 
Stoner now identifies as pansexual meaning she is attracted to a person regardless of their biological sex or gender identity. However, the road to living her truth has been a hard one. 
Alyson Stoner underwent conversion therapy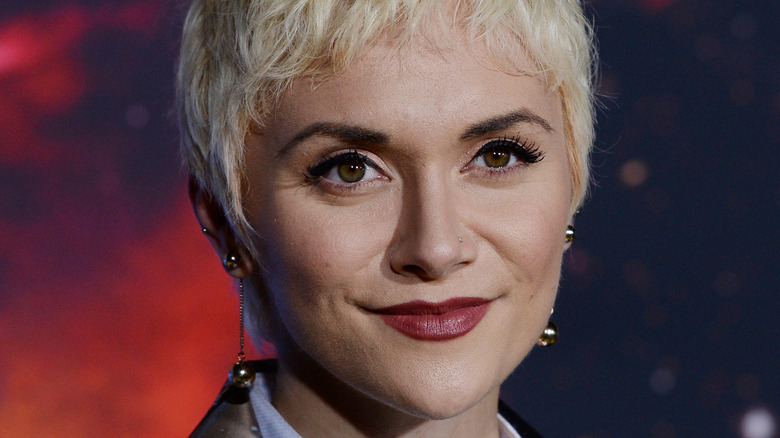 Amanda Edwards/Getty Images
During a heartbreaking interview with Insider, Alyson Stoner opened up about the extreme lengths she went through trying to mask her sexual identity. The actor revealed she underwent so-called conversion therapy to rid herself of feelings for the opposite sex. "My mind doesn't want to even go there," she told the outlet. "My legs started shaking at the thought of reliving some of it." 
Stoner explained she spoke to several pastors during that time — and in the process, she realized they all had preconceived notions about the LGBTQ+ community based on their own experiences influenced by religion. "I felt stuck. I felt wretched," she added. "I felt like everything was wrong with me, even though I, in my heart of hearts, only desired to be a devoted follower of God." According to WebMD, conversion therapy is "any emotional or physical therapy used to 'cure' or 'repair' a person's attraction to the same sex, or their gender identity and expression." 
Government officials and political figures have spoken out against this dangerous form of "therapy" for years and while it has received a lot of backlash, Stoner believed it would help. Instead, it made her contemplate taking her own life. "I still was considering whether my life was worth living, or if everything was wrong with me," she told Insider. Despite what she went through, Stoner is now living in her truth and continues to flourish in her career. 
If you or anyone you know is having suicidal thoughts, please call the National Suicide Prevention Lifeline​ by dialing 988 or by calling 1-800-273-TALK (8255)​.