Who Is Kat Graham's Fiance, Darren Genet?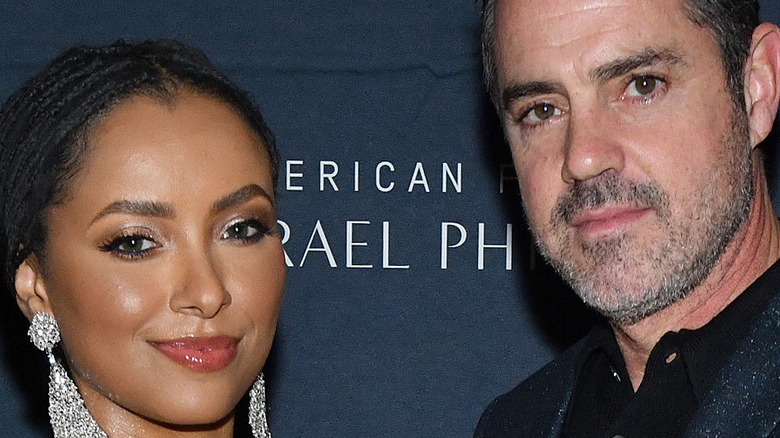 Craig Barritt/Getty Images
"The Vampire Diaries" may have been pitched as a teen drama but for its stars, it seemed to have served as a matchmaking service. Many of its key players entered into relationships with each other at one point, with Nina Dobrev famously dating Ian Somerhalder before their 2013 split. Fortunately, some other on-set couples had better luck.
Kat Graham, who played the role of Bonnie Bennet throughout all of the show's eight seasons, was a force in front of the camera and impressed the man behind it. The actor has been dating the show's producer, Darren Genet, since 2017. However, a source for People contends that the couple didn't actually meet until the series had wrapped. Still, perhaps their mutual appearance on the vampiric show foreshadowed their everlasting love.
In the course of their five-year relationship, the couple has done everything together — from appearing on red carpets to taking vacations. Most excitingly, they'll now be going through life together; People shared in May that the pair is engaged.
Darren Genet is an accomplished filmmaker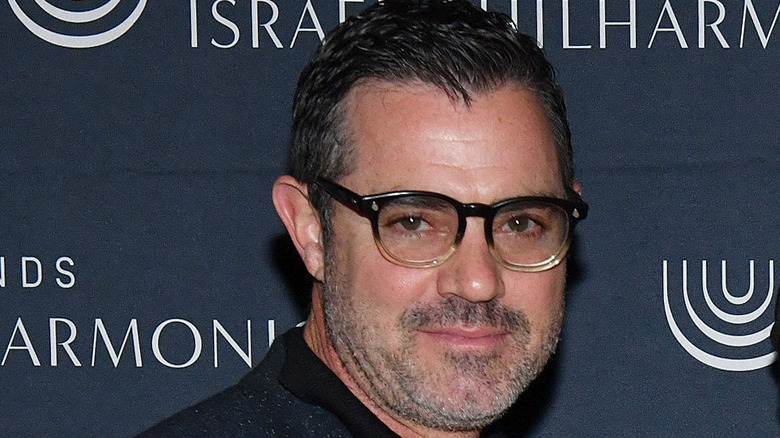 Craig Barritt/Getty Images
When he's not jet setting around the world with Kat Graham, Darren Genet is a highly accomplished producer and filmmaker. According to his website, he spent time in mentorship with directors like Samuel Bayer and Michael Bay. His most famous career highs are likely his work on "The Vampire Diaries" and "The Originals," though he's also produced notable PSAs for organizations like Black Lives Matter and PETA.
In an interview with Filmmaker Magazine, Genet lent insight into his filmmaking process, and also discussed a project he did with Kat Graham. "Kat and I were talking about the idea of inspiration," Genet shared. "Where it comes from, how relationships can inspire, and how that affects our work."
The project, a series of shorts entitled "Muse," was featured in Vanity Fair (per Genet's website). He shared, "Kat is an eclectic, hyper-talented creative person and I was thrilled to collaborate with her." The shoot took place in 2015 and may have been how the pair first connected.
The couple got engaged while on vacation
People shared the exciting news that Kat Graham and Darren Genet got engaged in spring 2022. According to their source, "Kat is madly in love and couldn't be happier." Indeed, Graham's representative readily confirmed the rumor.
The big ask apparently occurred while the duo was on vacation in Mexico for Genet's birthday. Genet shared photos from the trip on Instagram and, though there's no mention of a proposal, it's clear that it was a memorable time. "Blissed out and incredibly grateful for this birthday weekend spent ... with such amazing people," he wrote. He also added that it was "life changing," which perhaps should have tipped us off.
When People broke the news a few weeks later, the comments of Genet's post were filled with well wishers. "Congrats again on your engagement to Kat, such a beautiful wonderful young woman," wrote one person. Graham herself could also be found in the comments: "Love you baby!!!!!!!!!!"