Is Jennifer Garner Close With Ben Affleck's Mom?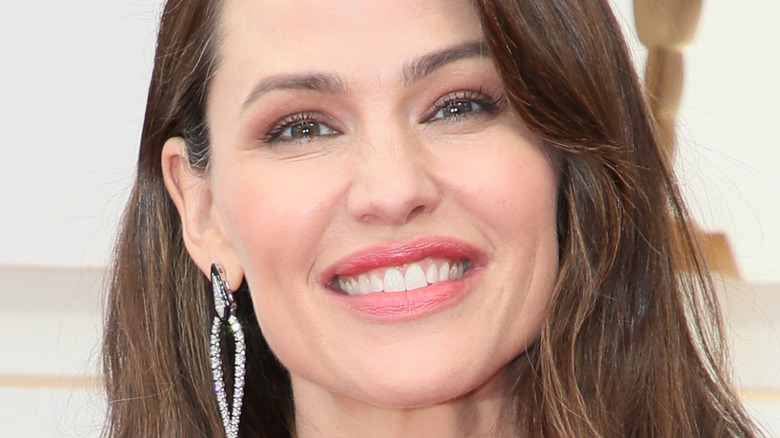 David Livingston/Getty Images
Ben Affleck's mom, Christopher Anne Boldt, recently made headlines when she took a tumble at her son's Georgia estate the day before his big wedding to Jennifer Lopez. As reported by Daily Mail, although Boldt did cut her leg on the dock when she fell, the fall was not serious. Boldt was later photographed being discharged from the hospital the same day and the Bennifer wedding festivities went off without a hitch. Still, some conspiracy theorists' ears perked up and they immediately hopped on Twitter to share their thoughts. "Something tells me that Ben Affleck's family tried everythijg [sic] to stop the second wedding. There were ambulances back2back injury. Mom took a tumble. She's bn vocal abt all the frivolous attn Jlo brings when Ben does so much to better the world," one user speculated. Hmm... ain't it funny?
But what about Ben Affleck's first wife, Jennifer Garner? How did Affleck's mama feel about her? And are they still close today? The answer just might surprise you. 
Jennifer Garner and Ben Affleck's mom are very friendly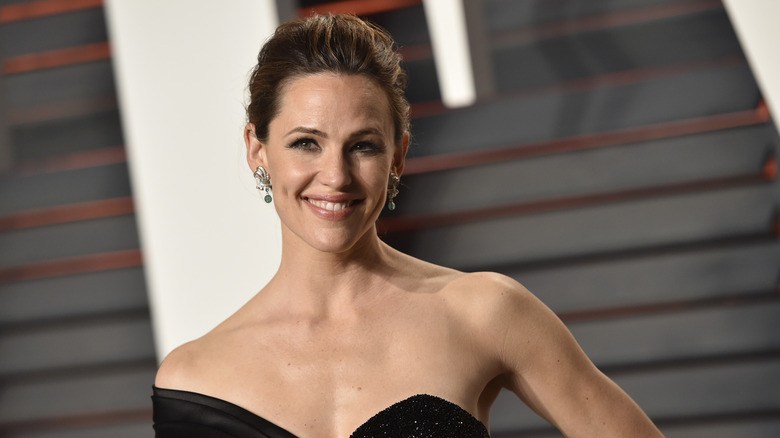 John Shearer/Getty Images
No bad blood here!
On September 13, 2020, Jennifer Garner took to her Instagram account to wish her parents and Ben's parents a happy Grandparents Day. "Way to show 'em how it's done Grandmom and Grandad! Happy #grandparentsday, mom and dad. (Tons of love and special shoutout to Grandma Chris and Grandpa Tim!)" she penned along with a photo of herself with her mom and dad. Aww!
Aside from the lovely well wishes, however, Garner and Christopher Anne Boldt have often been seen out and about together. In 2017, well after Affleck and Garner had announced their split, the ladies were spotted arm-in-arm while running errands together, per InStyle. And during a kid hand-off on Father's Day in 2021, Garner was seen greeting her former mother-in-law with a hug and a kiss. "They all seemed very cordial and happy to see each other. It looked like Ben had a nice low-key Father's Day at home with his family," a source told Daily Mail about the pleasant exchange.
Ben Affleck's mother reportedly asked Jennifer Garner to call off the divorce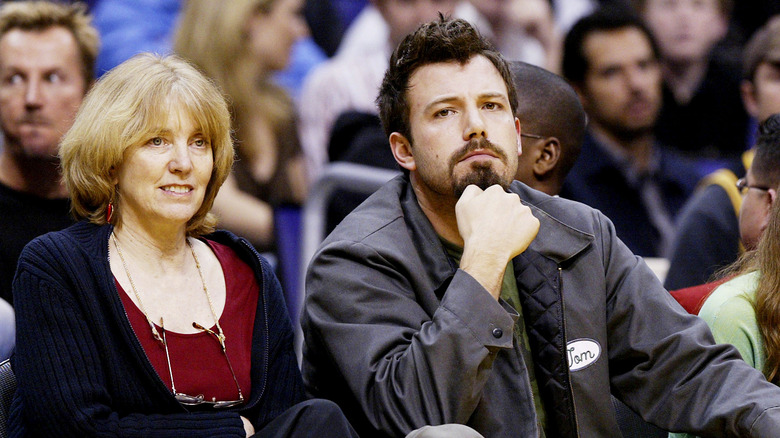 Vince Bucci/Getty Images
Still, some claim that Jennifer Garner and her former mother-in-law haven't always seen eye to eye.
In 2016, Daily Mail reported that Christopher Anne Boldt begged Garner to call off the divorce from her son, Ben Affleck. "She is so afraid that Ben will go off the rails without the family to ground him," a source revealed. To make matters worse, it's also been rumored that Boldt wasn't necessarily thrilled with Affleck's reunion with Jennifer Lopez. "A number of Ben's friends and family, his mom included, worry Jennifer's [Lopez] way too controlling, he's rushed to the alter, and it could all end in tears. Chris is [a] tough, highly intelligent lady who adores Jennifer Garner and was devastated when that ended. They're still very close, so it's not a big shock that she's wary of J. Lo." another source divulged to Globe Magazine (via Epic Stream). Yikes. Here's to hoping Lopez doesn't find herself in the midst of another "Monster-In-Law" situation.