Matt Lauer's Most Questionable On-Screen Moments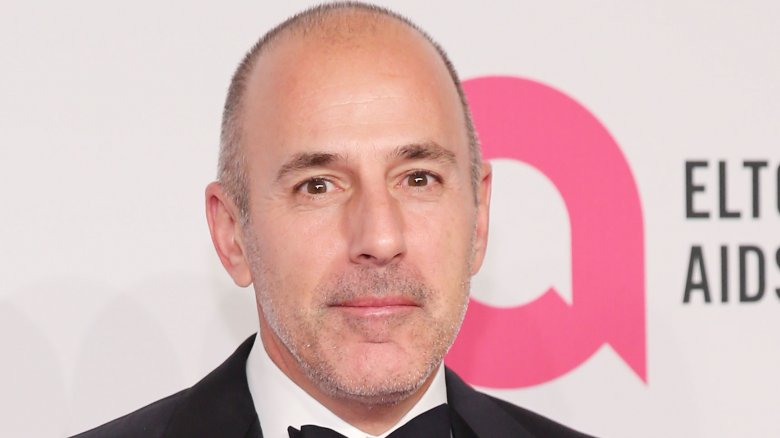 Getty Images
In light of the sexual assault and sexual harassment allegations directed at former Today show anchor Matt Lauer, many of the morning show icon's on-screen moments are now being reviewed through a much darker lens. Lauer was fired from his post at NBC in November 2017 after 20 years with the network. Given these awkward, cringe-worthy segments, it now seems surprising that his career survived for so long.
When he grilled Madonna about her age
When Lauer sat down with Madonna in 2003 for Dateline, he began by asking her about an editorial in The New York Times that essentially declared her too old to be relevant. 
Madge wasn't amused, telling Lauer, "At the end of the day, what is the relevance of Aretha Franklin? What was the relevance of Frank Sinatra? You know, what is the relevance of all artists? Do we have to fit into an age group and appeal to a specific audience to have relevance? It's absurd. It's disrespectful and it's absurd."
He followed by asking if she feels threatened by younger pop stars Britney Spears and Christina Aguilera, adding that Madonna is the age of Spears' and Aguilera's parents. 
"Great," said Madonna, "and you know what? One day Britney Spears will be the age of her parents... It's an absurd thing to say and there's no point to it." 
Lauer then asked the Queen of Pop, "Why are you still famous?" 
It's safe to say that after this segment, Madonna probably started tuning into Good Morning America instead of Today.
When he harped on Sandra Bullock's nude scene
Sandra Bullock appeared on Today in 2009 to promote The Proposal (2009), in which she has an amusing nude scene (you don't even see much!) with co-star Ryan Reynolds. Lauer couldn't seem to get past it. He opened the interview with, "The major thing that's changed since I've seen you last: I've seen you naked." 
Bullock replied with a laugh, "I am so sorry about that, were you able to sleep afterwards?" 
Lauer grinned and said, "It's now my screensaver!" He continued, "You're naked for most of this movie... except for a carefully placed washcloth, is that what it is?" Bullock clarifies that it was actually a loofah. Lauer kept harping on the subject, and at the conclusion of the interview, he said, "Did I mention you have a nude scene in this movie?" 
The Oscar-winning Bullock retorted, "Yes, pretty much from the time you opened your mouth, yeah." 
He told her to come back more often, to which she sassed, "No. Not after this interview. I'm outta here."
When he admitted to ogling Vince Gill's daughter
During an appearance on Watch What Happens Live in January 2014, Lauer admitted to host Andy Cohen that he'd been ogling country singer Vince Gill's daughter while Gill's wife, Amy Grant, was singing on Today.
"Making a very very long story short, it was a concert on the plaza one time," Lauer recalled. "I know Vince, I play golf with Vince and he got off the stage. Amy was singing and they had backup singers—three very beautiful women, one extraordinarily voluptuous. Instead of looking at Amy Grant, I noticed Vince Gill was looking at one of the particularly voluptuous singers, and I kind of went up behind him and went, 'I know! Are those things real?' And he turned to me and said, 'They better be real! That's my daughter.'"
When he leered at Kelly Clarkson
In 2005, Lauer told a then-23-year-old Kelly Clarkson she had a "hot new look" that "got his attention" while seemingly giving her elevator eyes. Clarkson laughed it off but was visibly baffled by the encounter. "I have a hot new look?" she asks the anchor. 
"Well, I'm back from vacation on you got my attention," he replies.
Clarkson was on the Today show as part of its concert series and promoting her Breakaway album. Later in the album, he grills her about the song she's about to perform, "Hazel Eyes," asking if it's about a former boyfriend. That interaction probably would not have seemed so flirty and unprofessional if the whole segment hadn't started off in such a flirtatious manner. "Let's get nasty here," Lauer says, before touching Clarkson on the back and walking away to let her begin her performance.
His infatuation with Anne Hathaway's wardrobe malfunction
In December 2012, Anne Hathaway was photographed having a wardrobe malfunction while exiting a car at the Les Miserables (2012) premiere. When she appeared on Today the same week to promote the movie, Lauer was less than kind, though she remained composed and classy.
"We've seen a lot of you lately," he told an embarrassed Hathaway, who made it clear she didn't like the topic. 
"Sorry about that," she said. "I'd be happy to stay home," she added with a smile, "but [I have to promote] the film."
Lauer kept going. "You had a wardrobe malfunction the other night. What's the lesson learned from something like that?"
The Oscar-winner calmly responded, "Well, it was obviously an unfortunate incident. It kind of made me sad on two accounts: One was that I was very sad that we live in an age when someone takes a picture of another person in a vulnerable moment and rather than delete it, and do the decent thing, sells it. And I'm sorry that we live in a culture that commodifies sexuality of unwilling participants."
When he grilled Miley Cyrus about her 'sexual side'
In 2013, during Miley Cyrus' twerking phase, she appeared on Today
, and Lauer asked her about her infamous MTV Video Music Awards performance. "A lot of it was very provocative," he said. "I'm never going to go to a sporting game and see a foam finger the same way again." 
Cyrus then reenacted her gyrations from the show and said, "Without getting up and doing this with it?"
Lauer replied, "I won't do that, but I'll be thinking about it... Add to that the naked shot on the wrecking ball in the video... Is the sexual side of you that we're seeing a lot of right now something that's going to be here for a while?"
Cyrus sassed back, "I heard when you turn 40, things start to go a little less sexual. Probably around that time, I heard that's when people don't have sex anymore. I guess maybe around then."
Ann Curry's painful exit
When Ann Curry unceremoniously left Today in 2012, her speech was heartbreaking to watch. After about a year of visible discomfort and lack of camaraderie between her and Lauer, a weeping Curry inched away from Lauer and told the audience, "For all of you who saw me as a groundbreaker: I'm sorry I couldn't carry the ball over the finish line, but man, I did try." 
Lauer appeared stiff and uncomfortable. Curry also conspicuously thanked the staff behind the scenes, but not her fellow anchor, and she avoided eye contact with Lauer throughout her farewell.
He attempted to make nice. "You have the biggest heart in the business," he told her. "The way you care about people comes through in every single story you report... It's not 'goodbye' by a long shot. We will continue to put you on planes, and you'll be with us at the Olympics, and, most importantly, you've made us better, and we thank you from the bottom of our hearts." 
Lauer then attempted to give Curry a kiss on the cheek, which she seemed to rebuff.
His fascination with Pippa Middleton's rear end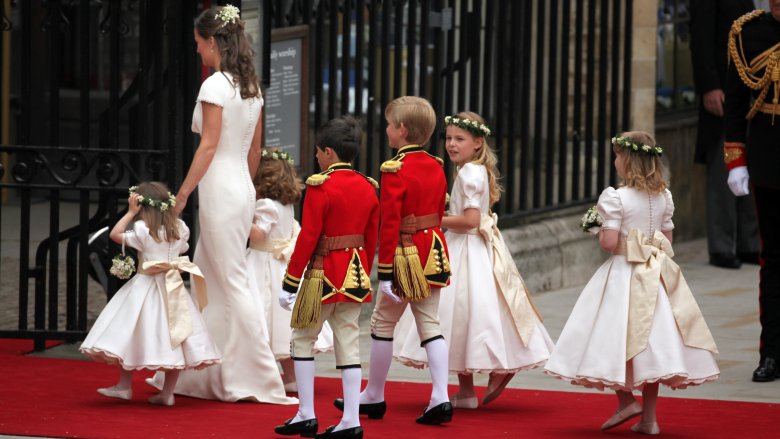 Getty Images
When interviewing Pippa Middleton in June 2014, following the royal wedding for her sister, Kate Middleton, and brother-in-law, Prince William, Lauer steered the conversation in this direction: "It didn't take long after [the wedding] for people to start talking about you, and for lack of a better way to explain it, the way your dress fit. How did you feel about that?"
Middleton said the attention, which was largely focused on her bum, was a little "embarrassing" and that her dress was meant to be "almost insignificant."
Lauer replied, "Insignificant? Hardly!" Later when asking her about Prince George, he quipped, "When you walk in the room, does he drool?"
His sexist questions to GM CEO Mary Barra
In 2014, Lauer faced criticism following an interview with General Motors CEO Mary Barra, in which he asked her, "There are some people who are speculating that you also got this job as a woman and as a mom, because people in General Motors knew that this company was in for a very tough time and, as a woman and a mom, you could present a softer image and softer face as this company goes through this horrible episode. Does it make sense, or does it make you bristle?"
Barra replied, "Well, it's absolutely not true. I was selected for this job based on my qualifications."
Lauer later asked, "You said in an interview not long ago that your kids said they're going to hold you accountable for one job, and that is being a mom. Given the pressures of this job at General Motors, can you do both well?" 
Barra diplomatically responded, "You know, I think I can. I have a great team."
He seemed to antagonize Corey Feldman in 2017
Corey Feldman appeared on Today in October 2017 to discuss his plan to identify pedophiles in Hollywood who he claims created an environment of sexual abuse of child stars, including Feldman and his late friend Corey Haim. Lauer's line of questioning wasn't exactly sensitive.
He asked Feldman why he never told police about the alleged sexual abuse, to which Feldman replied, "I've told the police. In fact, if anyone wants to go back to 1993 when I was interviewed by the Santa Barbara Police Department, I sat down and I gave them the names. They're on record. They have all this information."
Lauer then asked why Feldman doesn't talk to authorities now, some 20-plus years after the alleged incidents occurred.
"There's a statute of limitations, Matt, in the state of California," an irritated Feldman replied. "It's not that way in New York, it's only that way where the movie industry is, conveniently enough. In the state of California, if I go to police, I'd be the one getting sued."
He made light of sexual harassment in 2012
A Today segment from 2012 was dug up by The Daily Show in November 2017 following the sexual misconduct allegations leveled at Lauer. 
In the old segment, which parodies sexual harassment, a despondent Lauer laments that fellow journalist Willie Geist has been slapping his behind with rolled up papers. "I didn't do anything differently, I wasn't wearing a different cologne. This was uninitiated," Lauer says in the clip, adding, "I'm upset for a couple of reasons. One, that he denied it—I mean, why deny it? I mean, if you do it, own up to it. And secondly, since it happened, he hasn't called, he hasn't written...[the worst part is] the abandonment."
He alluded to his own behavior in a 2014 musical segment
In December 2014, a Today show musical ran on the show. Five minutes into the nearly 15-minute segment, an intern spills coffee on Lauer, who then removes and irons his pants. When female staffers walk in, a boxer shorts-clad Lauer tells them to "drink it in, ladies." The staffers reply, "Again Matt? That's the third time this week!"
When he moderated a debate between Clinton and Trump
Lauer moderated a debate between then-presidential candidates Hillary Clinton and Donald Trump in September 2016. He was later called out for what some described as "sexist debate moderation" after repeatedly interrupting Clinton and grilling her about the scandal involving her private email server, while supposedly throwing softball questions at Trump. Even a network executive supposedly called Lauer's performance a "disaster." 
His hypocritical interview with Bill O'Reilly
This now looks like a case of the pot calling the kettle black. In September 2017, Lauer interviewed Fox News personality Bill O'Reilly, who'd been fired due to sexual harassment allegations.
"You were the guy that the ratings and the revenue was built on," Lauer told O'Reilly. "Doesn't it seem safe to assume that the people at Fox News were given some evidence that simply made it impossible for you to stay on at Fox News?"
Lauer followed with, "Did you ever send a lewd text or email to another employee at Fox News? Did you ever have any human resources cases brought against you?" Like Lauer, O'Reilly claimed to have had no human resources complaints brought against him ahead of his firing, calling the termination a "political and financial hit job."
"Why didn't you sue those women if you did absolutely nothing wrong?" Lauer asked. "They came forward and filed complaints against the biggest star at the network that they work at. Think...of how nerve-wracking that must have been. Doesn't that tell you how strong they felt about the way they were treated by you?"