Did Katherine Heigl Ever Date John Mayer?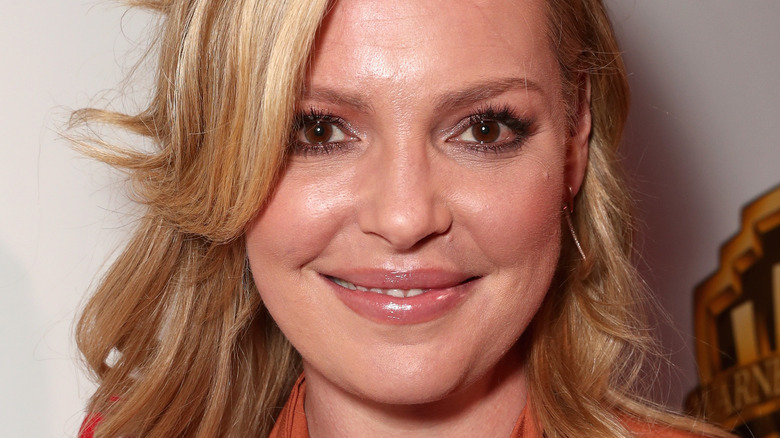 Todd Williamson/Getty Images
Katherine Heigl and John Mayer are two big names who have made headlines for their dating lives. Mayer's famous ex-girlfriends include Jessica Simpson, Taylor Swift, Katy Perry, and Jennifer Aniston, per the Evening Standard. Meanwhile, Heigl reportedly dated actor Joey Lawrence in the mid to late '90s, and she was later linked to her "Roswell" co-star, Jason Behr, for three years, Ranker reported. But did Heigl and Mayer ever date?
The "Grey's Anatomy" star met her now husband, singer-songwriter Josh Kelley, in 2005 when she played a main part in Kelley's "Only You" music video, according to Us Weekly. Just as Heigl was getting to know Kelley, however, she became acquainted with Mayer. "John Mayer and I are from neighboring towns, knew some of the same people," she explained during a 2014 episode of "The Meredith Vieira Show." Heigl revealed that she ended up using this connection to Mayer when navigating her relationship with Kelley.
Katherine Heigl used John Mayer to encourage Josh Kelley to commit
Katherine Heigl knows how to get what she wants in the romance department. In 2017, the "Firefly Lane" star stopped by "The Late Late Show with James Corden," where she discussed her courtship with Josh Kelley. Heigl said that she met John Mayer, whom she was "just friends" with, around the same time she started seeing Kelley. About a month into dating Kelley, Heigl "didn't know if [Kelley] was as serious about [her] as [she] was about him." So, the actor subsequently decided to fib about her relationship with Mayer, acting like they were more than friends in hopes of motivating Kelley to be devoted to only her.
"I did use it a little bit to just sort of put a fire under Josh," she told Corden. "It was like, 'Hey, you know if this isn't exclusive and you're dating other people, that's fine. Then I'm going to continue seeing John.'" Heigl added that Kelley "to this day doesn't quite believe [her]" when she says that she and Mayer never dated. When Heigl again told this story in 2014 on "The Meredith Vieira Show," she joked, "John Mayer is going to be like, 'What?'" The performer also admitted that she "completely used John to get Josh to commit." In the end, Heigl's strategy seemed to go over well for her and Kelley's connection.
Katherine Heigl's strategy worked out in the end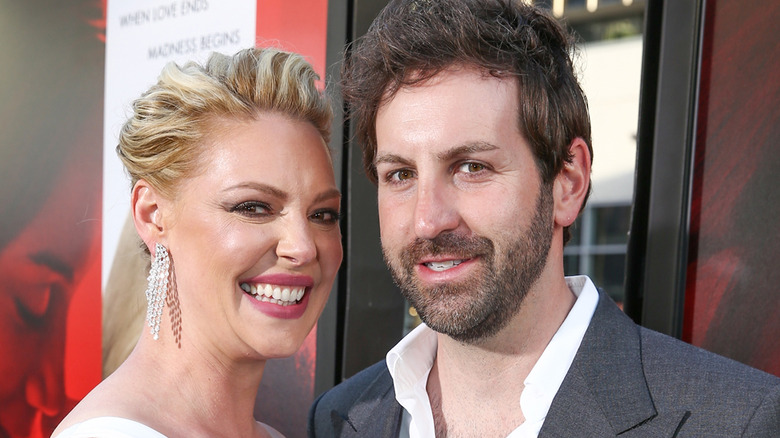 Rich Fury/Getty Images
Katherine Heigl's scheme of pretending that she and John Mayer were dating to get Josh Kelley's attention went just as she planned. Heigl and Kelley got married in December 2007, two years after they first met on the set of a music video of Kelley's. Earlier that year, Kelley spoke to People about making the "ultimate commitment" to her. "We're madly in love, and [Heigl] makes me excited to become married and to have a family and spend my life with someone," Kelley said. "We're fairly opposite, but we also share a lot of the same values."
Following their wedding ceremony, the pair started a family. Heigl and Kelley now have three children: two adopted daughters, Naleigh and Adalaide, and a biological son, Joshua, per Marie Claire. In August 2022, Heigl posted photos of her kids via Instagram as they were preparing for their first day of school. "I feel funny. Like maybe I might start crying," Heigl captioned the photos. "Or maybe I'll just run around the house for the next seven hours intermittently yelling FREEDOM!!! We'll see." In March, Heigl also posted a sweet Instagram photo of herself, Kelley, and their children as they appeared on the cover of Parents magazine. Congrats to Heigl and Kelley on their family unit and 15 years of married bliss!