The Big Bang Theory's Melissa Rauch Welcomes First Child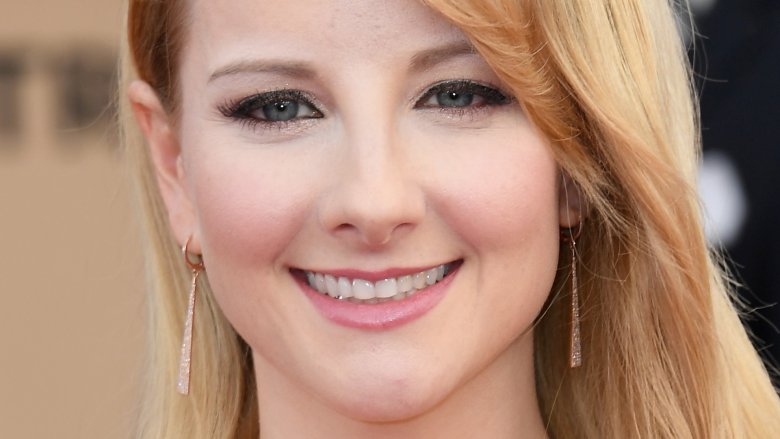 Getty Images
Congratulations to the actress!
On Monday, Dec. 4, 2017, Melissa Rauch, who plays Bernadette Rostenkowski on The Big Bang Theory, gave birth to her first child with husband Winston Rauch—and it was a baby girl. The couple named their daughter Sadie.
Sharing a photo of a print with the text "It's a girl" on Instagram, Melissa wrote, "I am beyond over the moon to share that our beautiful baby girl, Sadie Rauch, has arrived and our hearts are bursting at the seams with love for her."
The 37-year-old added, "I will never take for granted the difficult road it took to get here. To those on that road: I'm sending you so much love today and always."
As Nicki Swift previously reported, Melissa announced that she was pregnant in July. At the time, she'd penned an essay for Glamour to both share the good news and to reveal that she'd previously suffered a miscarriage. "Here is the only statement regarding my pregnancy that doesn't make me feel like a complete fraud," Melissa wrote. "Melissa is expecting her first child. She is extremely overjoyed, but if she's being honest, due to the fact that she had a miscarriage the last time she was pregnant, she's pretty much terrified at the moment that it will happen again."
And while that incident had sparked a "primal depression" in her, she noted that it'd made her even more thankful for her pregnancy. "I know it's made me grateful for every moment of my current pregnancy, and I hope it will make me a better mother in some capacity when I can finally hold the child that has been in my heart in my arms," she stated in her essay.
While we wait for more details about Melissa's newborn, read up on some of the most surprising celeb baby announcements ever made.