Jimmy Kimmel's Son Undergoes Second Heart Surgery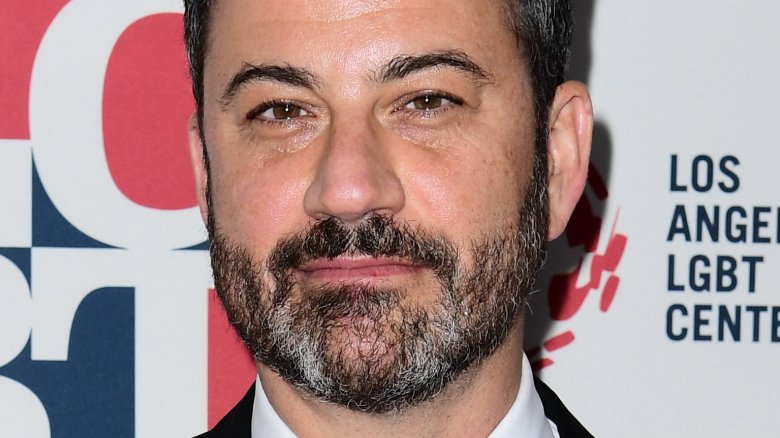 Getty Images
The late-night host's infant son had another major surgery.
Us Weekly reports that Jimmy Kimmel's 7-month-old son, Billy, underwent his second heart surgery on Monday, Dec. 4, 2017. And, it appears, everything went well. In a statement obtained by the magazine, ABC, the network behind Jimmy Kimmel Live!, announced, "Jimmy's son Billy had a scheduled and successful heart surgery this morning."
ABC also stated that Kimmel would be absent from his show the rest of the week, as noted by People. However, the show will go on, with guest hosts filling in for Kimmel as he spends time with his family. Guardians of the Galaxy star Chris Pratt kicked things off on Monday night, interviewing guests Margot Robbie and Chris Stapleton.
Other guest hosts for the week include Tracee Ellis Ross, Neil Patrick Harris, and Melissa McCarthy.
As Nicki Swift previously reported, Kimmel's son was originally scheduled for his second heart surgery in late October. However, the surgery was postponed as a precaution due to the family's colds. Since he'd already planned to use his vacation days during that time, guests hosts Shaquille O'Neal, Dave Grohl, Channing Tatum, and Jennifer Lawrence took over Jimmy Kimmel Live! for that week.
Billy was born with a heart defect in late April 2017. Just three days after his birth, he had to undergo emergency open-heart surgery. Kimmel later revealed what had happened during a tearful monologue on Jimmy Kimmel Live!, using the opportunity to promote the Affordable Care Act.
"No parent should ever have to decide if they can afford to save their child's life," he said at the time.
While we wait for an update on Billy's health, read up on everything you didn't know about Kimmel.