Angelina Jolie Opens Up About Brad Pitt Split, Reveals What Put A Strain On Their Marriage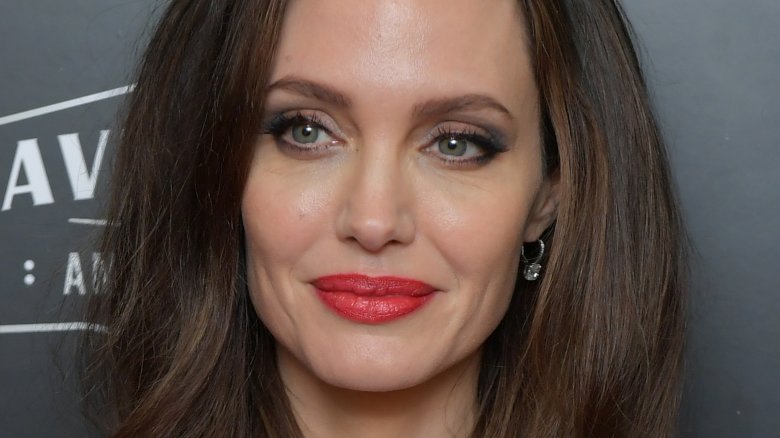 Getty Images
The First They Killed My Father director is opening up about her divorce.
On Monday, Dec. 4, 2017, Angelina Jolie appeared on The Hollywood Reporter's podcast Awards Chatter. During the candid conversation, she revealed that she thought working with her now-ex, Brad Pitt, on the 2015 film By the Sea would save their marriage.
"We had met working together and we worked together well," the 42-year-old actress said (via Entertainment Tonight). "I wanted us to do some serious work together. I thought it would be a good way for us to communicate. In some ways it was, and in some ways we learned some things. But there was a heaviness probably during that situation that carried on and it wasn't because of the film."
However, as Jolie continued, she confessed that other factors had also led to their divorce. "Over the span of that decade, I did lose my mother," the Changling star explained. "I did have my mastectomy, and I did then have an ovarian cancer scare and have that surgery as well, and other things of course that happened in life that you go through."
"A piece of art can be something that's healing or something that's difficult," Jolie went on. "I don't know. I'm glad we did that film because we did explore something together. Whatever it was maybe it didn't solve certain things, but we did communicate something that needed to be communicated to each other."
As Nicki Swift previously reported, Jolie filed for divorce from Pitt, 53, in September 2016. She cited "irreconcilable differences" after her ex's infamous on-flight argument with their eldest son, Maddox, which resulted in a nasty custody battle. The former couple originally met while filming Mr. and Mrs. Smith in 2003. They began dating the following year and married in August 2014. The two share six children together: Maddox, 16, Pax, 14, Zahara, 12, Shiloh, 11, Vivienne, 9, and Knox, 9.
While we wait to hear more news from the former It couple, read up on what really went wrong between Pitt and Jolie.