Why Hollywood Can't Stand Angelina Jolie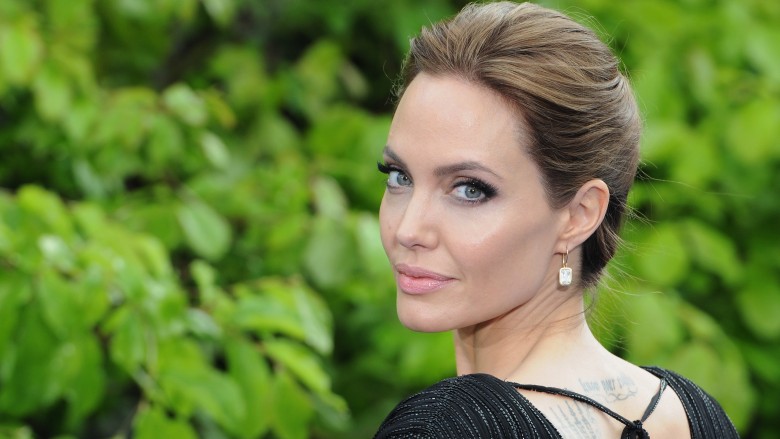 Getty Images
For a long time, Angelina Jolie seemed like the Queen of Hollywood: She was married to Brad Pitt, she was an action star and an Oscar winner, she could slay on the red carpet and hang out at the U.N. with equal aplomb.
However, in the last few years, there seems to have been a turn in how Jolie is perceived by Hollywood and the rest of the world. What happened?
The Cleopatra debacle
Getty Images
Producer Scott Rudin was exposed as hating Jolie in the infamous 2014 Sony email hack when messages leaked about Jolie's work in a Cleopatra biopic that never came to fruition.
Rudin was frustrated that Jolie was set on David Fincher directing the still-hypothetical film because Rudin wanted Fincher to keep his focus on Steve Jobs (2015). In a furious email chain with then-Sony president Amy Pascal, Rudin wrote (via Defamer), "I'm not destroying my career over a minimally talented spoiled brat who thought nothing of shoving this off her plate for eighteen months so she could go direct a movie ... I have no desire to be making a movie with her, or anybody, that she runs and that we don't... There is no movie of Cleopatra to be made (and how that is a bad thing given the insanity and the rampaging ego of this spoiled woman and the cost of this movie is beyond me) ... I have zero appetite for the indulgence of spoiled brats and I will tell her this myself if you don't."
She can be difficult to work with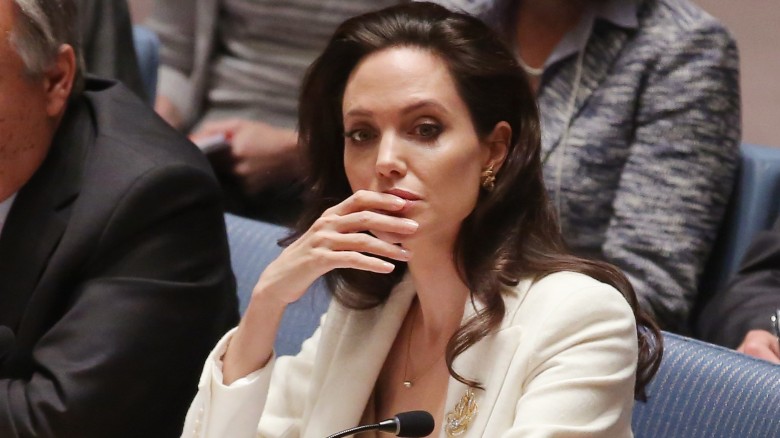 Getty Images
Mr. & Mrs. Smith (2005) director Doug Liman told the Times (via Express), "When I was shooting a scene on Mr. & Mrs. Smith and I had one idea of how the scene should play out... Angelina Jolie had a different idea. I said, 'OK, we could sit here and argue, but we're wasting time, let's just shoot it both ways.' And she was like, 'But, then you'll just use your way in the editing room,'" he recalled. "And I was like, 'Well, I am the director. I might. But I'm going to use the way that's actually best for the movie. I have no ego in this.'" He added, "That conversation would never happen with Tom [Cruise]. Tom would be just like, 'You want it upside down? Right side up? I'll give it to you every possible way for the editing room. I want you to have as many choices as possible so you can make the best movie possible that you can make.'"
It wasn't the last time she drove a movie staff to near-madness. The Hollywood Reporter said that 20th Century Fox pulled the plug on Jolie's performance in Murder On The Orient Express (2017) after she made too many demands for script changes. Producer Jon Peters also told The Hollywood Reporter that he bailed on a Jolie project, Africa, in which she had been slated to direct Pitt, because she wanted to double the film's budget. "[It] should have cost $60 million and grew to $130 million," Peters said. "Angelina just wanted to do it really big."
She may not actually be a box office draw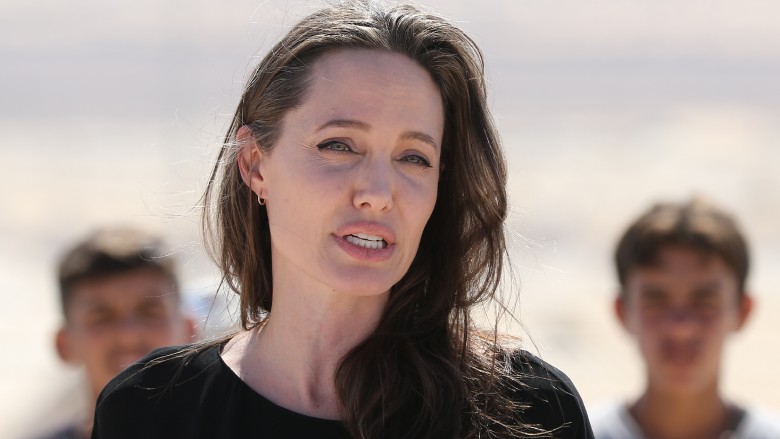 Getty Images
Jolie first made waves in Hollywood with her Golden Globe-winning turn in HBO TV movie Gia (1999), then with her Oscar-winning performance in Girl, Interrupted (1999). She soon launched a career as an action star in hits including Gone In 60 Seconds (2000), Lara Croft: Tomb Raider (2001), Lara Croft Tomb Raider: The Cradle Of Life (2003), Mr. & Mrs. Smith (2005), Wanted (2008), and Salt (2010), as well as the titular misunderstood fairy in Maleficent (2014).
While all of these were massively successful, Jolie may not actually be that bankable as a movie star overall, because a lot of her other films were actually box office duds: Playing By Heart (1998), Hell's Kitchen (1998), The Bone Collector (1999), Pushing Tin (1999), Original Sin (2001), Life Or Something Like It (2002), Beyond Borders (2003), Taking Lives (2004), Sky Captain And The World Of Tomorrow (2004), Alexander (2004), The Good Shepherd (2006), Beowulf (2007), A Mighty Heart (2007), Changeling (2008), The Tourist (2010), and By The Sea (2015) all lost money at the box office. If there's anything Hollywood hates, it's an actor who seems like a poor financial investment.
Her manager was problematic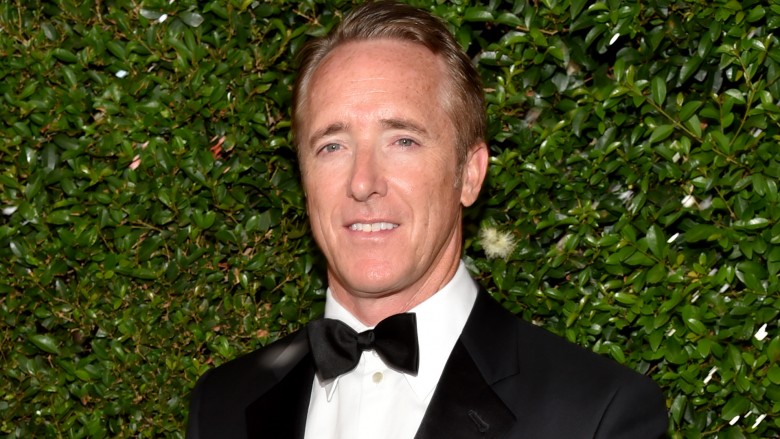 Getty Images
Jolie's manager, Geyer Kosinski, may have soured her relationships with much of Hollywood. Deadline said Kosinski is "known to be very controlling, very secretive, and very involved with his clients' lives (and hate talking to the media)." Page Six reports that Kosinski "blocked her from the Hollywood community," which may have hindered her relationships with studios and other stars — and Kosinski reportedly also blew a deal for Jolie to star in Gravity (2013), with the role eventually going to Sandra Bullock and earning her an Oscar.
She hardly has any famous friends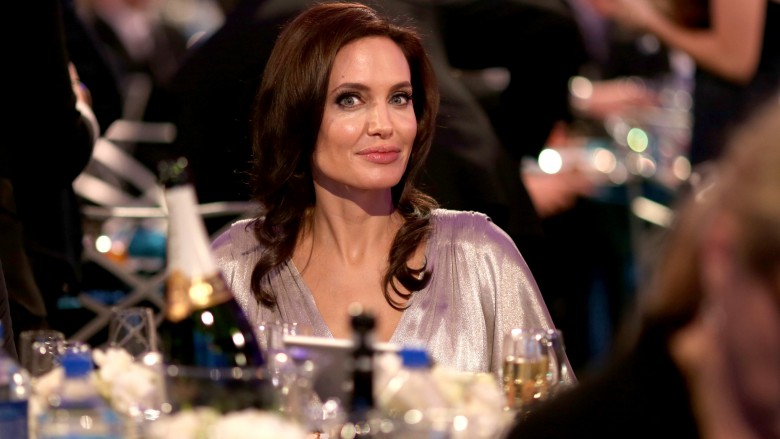 Getty Images
In 2011, Jolie confessed to Marie Claire, "I stay home a lot. I'm not really social ... I'll talk to my family. I talk to Brad ... But I don't know, I don't have a lot of friends I talk to. He is really the only person I talk to."
Meanwhile, ex-husband Brad Pitt's pals rubbed her the wrong way, too, according to Radar Online — especially Pitt's Fight Club (1999) co-star Edward Norton. "Angelina has always thought Ed's a shallow underachiever who brings out the immature side of Brad, and she's not impressed by his wife," a source told Radar Online. "It's something Brad's tried to reason with her about over and over, but she's knocked him back time and again, saying these people aren't good enough for them." Melissa Etheridge also claimed that Jolie seemed to isolate Pitt from his own friends.
She 'stole' Billy Bob Thornton from Laura Dern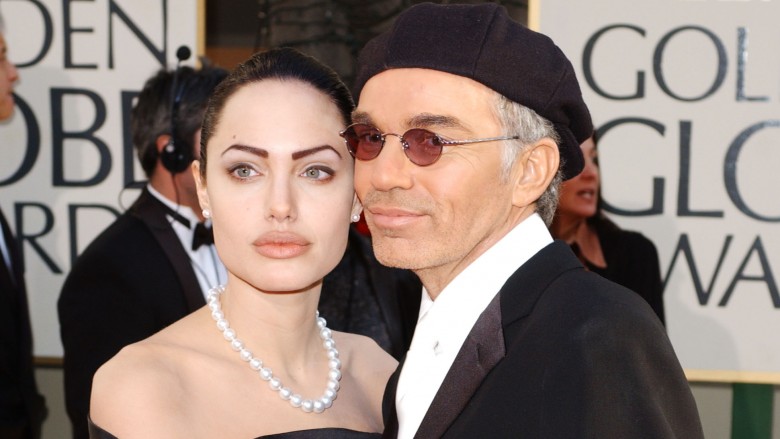 Getty Images
Jolie met her second husband, actor Billy Bob Thornton, in 1999 on the set of Pushing Tin (1999), while Jolie was dating Timothy Hutton and Thornton was engaged to live-in girlfriend Laura Dern, People reported. They moved quickly and were married in May 2000, which shattered Dern. "I left our home to work on a movie, and while I was away, my boyfriend got married, and I've never heard from him again," Dern told Talk magazine (via ABC News). "It's like a sudden death ... For no one has there been any closure or clarity."
Of course, it's important to note that it takes two to tango, and Thornton was the one who ultimately cheated on and ditched Dern — but the stigma stuck much more firmly to Jolie.
Brangelina had shady beginnings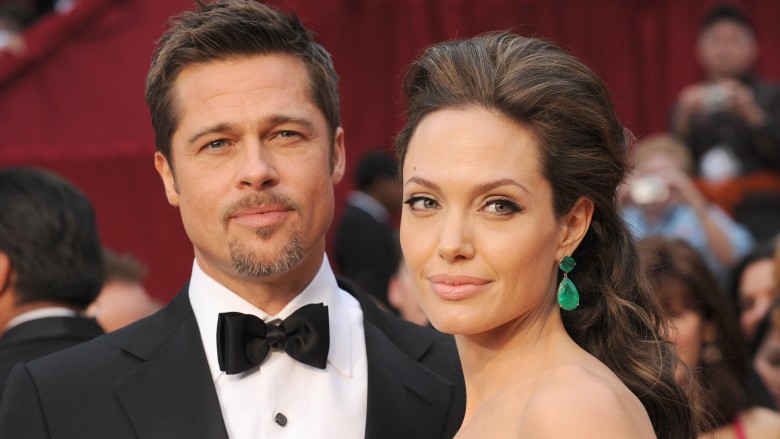 Getty Images
Again, you can't really steal a man from another woman or vice-versa — but Pitt was the second consecutive man in a committed relationship (this time a marriage) who was linked to Jolie under sketchy circumstances. Though Pitt and Jolie initially swore up and down that nothing untoward in their relationship occurred while he and Jennifer Aniston were married, Jolie told The New York Times in October 2008 that she was stoked to eventually show her and Pitt's kids the movie Mr. & Mrs. Smith (2005) because "Not a lot of people get to see a movie where their parents fell in love." In December 2008, Pitt told Rolling Stone that he and Jolie "fell in love" while filming.
The timing here is important: Us Weekly points out that Mr. & Mrs. Smith (2005) was filmed in January 2004. Pitt and Aniston didn't separate until January 2005 — almost a full year after Pitt and Jolie, by their own admission, became an item. Because this was the second time Jolie was involved in an overlapping relationship with a man who'd already been committed to another famous lady, odds are that many of her celebrity peers (at least married female ones) may regard her with some side-eye.
People in and out of Hollywood love Jennifer Aniston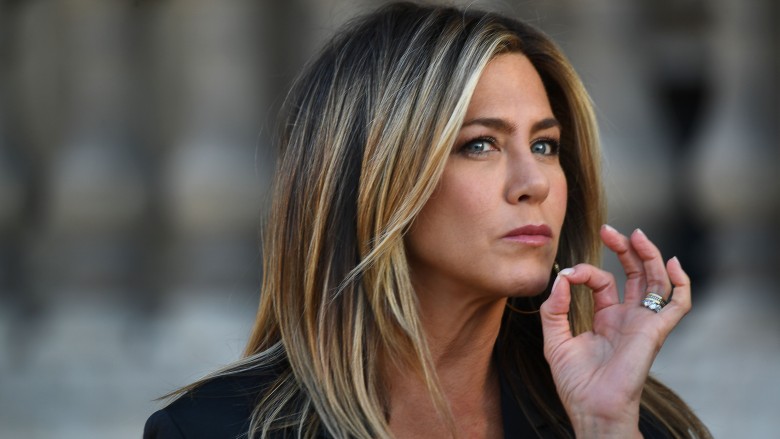 Getty Images
Aniston is America's sweetheart, while many regard Jolie as a bit of a minx. It turns out, there's a psychological reason for that.
Media Psychology Research Center director Dr. Pamela Rutledge explained to Bustle why so many people seem to be Team Aniston. "There were many expressions of her being 'wronged' by Brad Pitt leaving her, especially since it looked like he was involved with Angelina Jolie while still married to Aniston. This was amplified by Jolie's seductress, iconoclast image." Psychologist Gregory Kushnick added that Aniston's rep as a "gentle, innocent" girl next door sharply contrasts with Jolie's public perception as a "naughty, sharp-jawed sex symbol who has the power to make men do bad things... Given the type of woman Jennifer Aniston represents, the public will naturally side with her over a woman who is viewed as aggressive or seductive."
Jolie and Aniston's Hollywood peers are still human — and combined with Jolie's other controversies, it's not too surprising that many in Tinsel Town would side with Team Aniston, even more than a decade later.
Her blood-wearing, brother-kissing past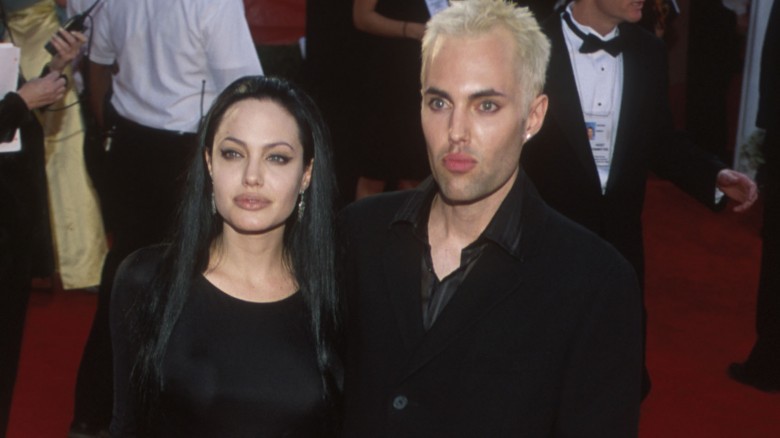 Getty Images
Jolie's past may haunt her in Hollywood. For a refresher (courtesy of The Daily Mail), there was the cutting and knife play, the blood-scrawled shirt at her first wedding to actor Jonny Lee Miller, the making out with her brother at the 2000 Oscars, the blood vials she shared with Billy Bob Thornton, the alleged sexual flings in kindergarten, and the knife play.
The National Enquirer (via Radar Online) unearthed footage of Jolie allegedly filmed by her drug dealer Franklin Meyer in 1998 after supposedly scoring cocaine and heroin from him. While Jolie majorly cleaned up her act from her checkered history, those who work with her may have forgiven, but not forgotten, her bizarre, dark past.
She tried to smear Brad Pitt in the press ...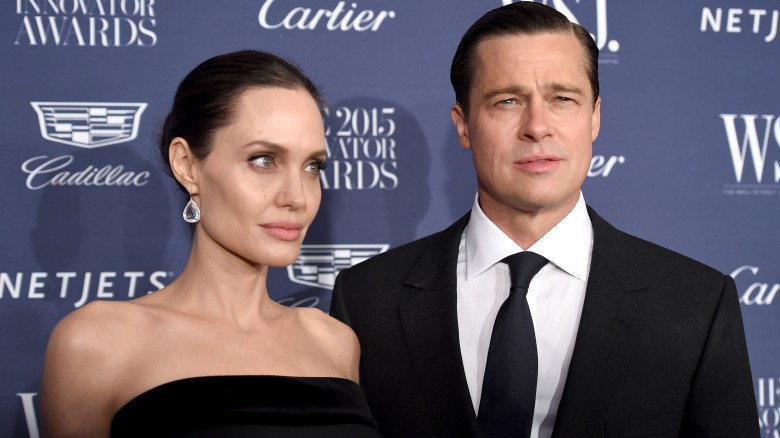 Getty Images
After she filed for divorce from Pitt in September 2016, sources alleged to Page Six that Jolie was on a mission to ruin Pitt's otherwise perfect Hollywood golden boy reputation, even assembling a team to smear his name. The site reports that Jolie enlisted Lady Arminka Helic, a member of the U.K. House of Lords and a former adviser to Britain's ex-Foreign Secretary William Hague, and Chloe Dalton, a former aide to British ex-Foreign Secretary William Hague.
One source said, "They have been calling all the networks and news outlets, placing stories that he was cheating, drunk, on drugs, out of control and abusive, which Brad denies ... They were with Angelina in LA as she filed for divorce, and advised her how to handle things ... which was basically a scorched-earth approach. It's no coincidence that since they went back to London, things have calmed down."
Insiders also told People that Jolie's moves in her divorce from Pitt were deliberate in an effort to make the proceedings public. In December 2016, Jolie filed court documents publicizing her and Pitt's custodial agreement, a move that infuriated the actor and those close to him. "There is absolutely nothing different about the situation today as opposed to yesterday as opposed to when this agreement was put into place," a source said. "This is pure spin and manipulation, as absolutely nothing has changed ... There is zero legal purpose for filing this. Zero." Legal experts also pointed out that the filing could have potentially compromised the family's safety, as it provided information about her, Pitt's, and the children's schedules.
A source told E! News, "Angelina regrets the way she handled certain things and wants to be at peace with Brad ... His kids are everything to him and their happiness and success is what's most important. He would never ever put them through what they went through if he could have prevented it," the source said. Another insider explained, "He blames Angie for how public everything became ... The way everything went down has been beyond comprehension."
Most insiders see through her PR tactics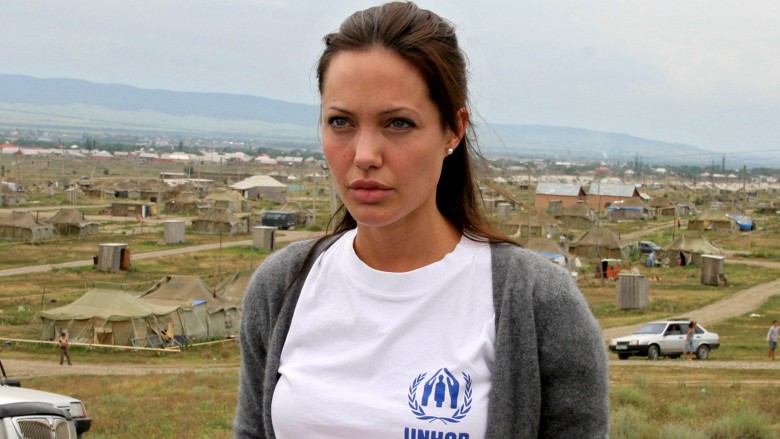 Getty Images
Jolie is a master manipulator of the media: Think of paparazzi somehow catching her and her kids smiling in Colorado in January 2017, despite paparazzi never being there otherwise. (She did the same when she and Pitt first got together in Africa, Rolling Stone alleged.) The New York Times explained it in 2008: "Ms. Jolie expertly walks a line between known entity and complete mystery, cultivates relationships with friendly reporters and even sets up her own photo shoots for the paparazzi ... Most skillfully, she dictates terms to celebrity magazines involving their coverage of her and her family, editors say, creating an awkward situation for publications that try to abide by strict journalistic standards." Those terms reportedly included no longer using the name "Brangelina," "blanket positive coverage" of the starlet, and a large focus on her and then-lover Pitt's charity work.
Some of those terms were exposed when The Smoking Gun published a contract from Jolie's lawyers for reporters to sign while doing press for A Mighty Heart (2007) in 2007, leading more than one outlet to reportedly boycott the film's promotional rounds. The contract dictated that "the interview may only be used to promote the Picture. ... The interview will not be used in a manner that is disparaging, demeaning or derogatory to Ms. Jolie." The contract was later rescinded by her lawyer, but the damage was done.
Page Six reported in February 2017 that after Jolie's split from Pitt, she was desperate for an image makeover to the point that she actually attempted to hire a publicist for the first time in years after handling press on her own, though at least initially there were no takers. However, public relations expert Raoul Felder explained, "Hiring a PR person now is like going for a checkup at the doctor after you've already had the heart attack ... The real skill would have been avoiding the PR problem to begin with ... Angelina has for years used her kids, and used the UN, for her own benefit. Now, even with great PR, her image issues are not going to go away."
How she can turn it around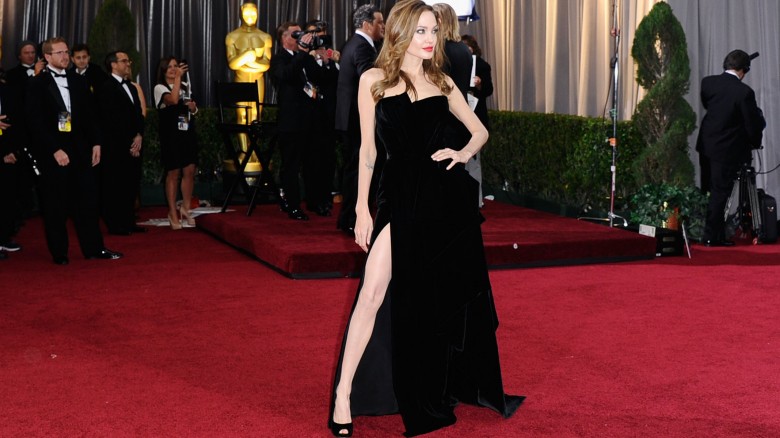 Getty Images
Never underestimate the power of a good publicist. If Jolie links up with a powerful PR rep, she may be able to clean up her public image. She can also focus on her humanitarian efforts, deliver a killer action sequence like she did in her prime, star in an Oscar vehicle, slay with Maleficent 2, and have another amazing red carpet moment — think of her infamous leg flash at the 2012 Academy Awards. She may also want to learn to play a bit nicer with her co-stars and make an effort to develop friendships with female celebrities ... and keep away from male ones who are in relationships. Making herself more relatable to both her peers, as well as the public, may also earn her some of the good will that makes rival Aniston so endearing.